New Porsche Macan S review - Alfa Stelvio and Mercedes GLC rival updated
Still the best SUV for those that like driving
The Porsche Macan has been roaring success for Porsche, with waiting lists as long as your arms and legs added together. Yet the firm isn't resting on its laurels, so four years or so after its debut there's now an updated version. In fairness there wasn't much wrong with outgoing model, so the changes have been kept to the bare minimum.
Perhaps most significantly the diesel models have been dropped, victims of both the 'dieselgate' scandal and WLTP emissions regulations. That means it's petrols all the way, with a turbocharged 2-litre four-cylinder for the entry-level car and a new turbocharged 3-litre V6 for the S. Later on you can expect GTS, Turbo and Turbo S variants – although no hybrid option as the Macan is still underpinned by the near decade old platform from the first generation Q5 and the electrical bits don't fit.
The rest of the updates are fairly minor, with the biggest upgrade to the exterior being the adoption of Panamera-style full-width tail lights, plus some detail changes to the front and rear bumpers and a range of new colours. Inside it's all about the 'connectivity' so there's a larger, slick looking and touch sensitive infotainment screen, which is nice. Crucially, unlike more recent Porsche models, the Macan keeps its classy looking analogue dials complete with easy dimming control.
Technical highlights
There's not really much to report here, as it's mostly just fine-tuning of the old bits. The Macan was a relative latecomer to the VW Group's SUV onslaught, so its Audi Q5 platform was already the best part of five-years old when Porsche got its hands on it. As a result, while its Audi and VW siblings are now getting all-new hardware, the Macan has to soldier on for a while yet with the older underpinnings. The flipside of this situation is that engineers at Stuttgart were able to spend more time ironing out any weaknesses to create a class leading off-roader. So, come update time there's little to report, aside from new alloy wheel designs that are wrapped in optimized rubber, plus some revisions to the damper valving and a couple of lighter suspension components. 
Partnership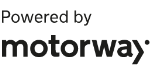 Need to sell your car?
Find your best offer from over 5,000+ dealers. It's that easy.
That said, our test car was fitted with all the dynamic enhancements you'd expect, including PASM adaptive dampers, air springs and a torque vectoring rear differential. You can also add carbon ceramic brakes, should you ever take leave of your senses and start using your Macan as a track tool.
Engine, transmission and 0-62mph
Greater lengths have been gone to under the bonnet, where the S model now gets the latest Audi-derived turbocharged 3-litre V6. Despite the revisions to meet the new WLTP emissions regulations, the turbocharged unit develops a healthier 349bhp (up 14bhp) and kicks out a respectable 354lb ft of torque, which means 5.1sec for the 0-62mph sprint and onto a 156mph top speed. On the move, the beefy Macan feels brisk rather than quick, the Porsche simply gathering speed as the power's delivered in a smooth, linear and undramatic way. Still, there's a pleasant growl from this sports exhaust equipped example, while the seven-speed PDK shifts with same slippery-eel speed and smoothness – few twin-clutch units are better. Traction is impressive too, with even emergency starts failing to get the rubber squealing.
What's it like to drive?
If you've driven the old car, then you'll feel right at home in the revised version. Our car had the full gamut of chassis options including air springs and adaptive dampers, which means the Porsche rides beautifully (there's some low speed fidget on the massive 20-inch alloys, though), yet handles with impressive agility. Even now, four years on, the way the Macan can be hustled with the enthusiasm of a hot hatch comes as a surprise. The steering is direct and meatily weighted, while the turn in bite is impressively strong, allowing you to place the car accurately (it's a big old bus, so accuracy is a good thing) and confidently.
But it's the Porsche's ability to control its masses that's really head scratching, because no car this heavy and tall should be able to corner with such cast iron control and composure. Factor in the excellent visibility afforded by the high set driving position and you soon discover the Macan is one of the fastest ways to cover ground on give-and-take roads. Of course it can't fully disguise its mass and when braking hard you can really feel the discs and pads working under extreme duress. And when the car does start to move around a little, particularly when it's slippery, you're acutely aware that there's a lot of inertia involved and it'd take substantial hedge to significantly slow the Macan if you did go off. And talented though it is, this is a machine that pummels roads into submission rather than dances over them, but as SUVs go it's entertaining and engaging.
Price and rivals
At present the only Macan variants available are the entry-level £46,344 version (powered by the same turbocharged 242bhp 2-litre as the VW Golf GTI) and the £48,750 S model driven here – although our option-laden example cost an eye-watering £67,070.
Closest to performance (and engineering) to the Macan is the £51,995 Audi SQ5, which shares its 3-litre V6 but gets parent group VW's latest MLB-evo architecture. It's surprisingly quick across the ground, but it runs out of composure quicker than the Macan, plus it's nowhere near as talkative.
Jaguar's F-Pace S comes closest to matching the Porsche for agility, while its supercharged 3-litre V6 packs a useful 375bhp. It's also better equipped than the Macan, although that's reflected in its chunkier £53,405 price tag.