New Porsche Taycan Turbo GT: ultra-focused EV to arrive in 2024
Porsche's electric saloon will soon spawn a track-ready Turbo GT variant, and we've spotted it testing at the Nürburgring
Porsche won't admit it, of course, but there must have been a pang of disappointment in Stuttgart when the Tesla Model S Plaid beat the Taycan Turbo S around the Nürburgring to claim the EV production car lap record this year (which has since been eclipsed by the Rimac Nevera). In response to Tesla, and specifically to the Track Package-equipped Model S Plaid saloon that outpaced the Taycan, Porsche is developing a range-topping Turbo GT model as its most focused EV yet. 
Pictured here testing at the Nürburgring, the electric supersaloon will arrive as part of the Taycan's range-wide update in 2024, sporting track-orientated powertrain and chassis upgrades. This prototype combines the Taycan's incoming design updates with an aero package befitting one of Porsche's pure-bred GT cars.
At the front, new headlights integrate with a reshaped cooling vent arrangement to direct air towards the brakes and powertrain electronics. A large splitter – likely to be GT-specific – has been installed to generate downforce at speed, working in tandem with a slim rear wing and air guides behind the back wheels. 
Aero is just one part of the story, though, and the Turbo GT will receive bespoke suspension components and tuning courtesy of the team that engineers Porsche's core GT models. Expect unique spring rates, dampers, suspension kinematics and geometry at the heart of the changes, working with specially tailored powertrain software and torque distribution to give the Turbo GT a higher level of track performance. Whether any meaningful weight can be stripped out compared to the 2300kg+ Taycan Turbo S remains to be seen. 
Beyond the Taycan's cornering ability, which is already right up there with that of the best electric cars available, Porsche will upgrade its electric motors to neutralise what is the 1006bhp Model S Plaid's key advantage. The current Taycan Turbo S generates a peak of 751bhp from a pair of motors, and to reach a four-figure power output, the Turbo GT could adopt a triple-motor configuration – as in the Tesla and the 1217bhp Lucid Air Sapphire. 
Not only would this unlock sensational performance, but also extremely precise torque vectoring capabilities with individually driven wheels on one of the axles (both the Tesla and Lucid have two motors at the rear).
Partnership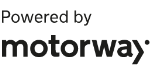 Need to sell your car?
Find your best offer from over 5,000+ dealers. It's that easy.
The combination of these upgrades will make the Taycan an even more formidable player in the EV arms race when the Turbo GT arrives next year, undoubtedly with a sizeable uplift over the current Turbo S's £148,000 asking price.