Renault Clio 197
Harry's laid claim to our new arrival - a Clio Renaultsport 197 (for those days when a Zonda just won't do)
This might come as a shock to some of you, but the Zonda isn't the most practical of cars to use every day. I know I'm a big girl's blouse, but when the heavens open or I need to drive into London, the Pagani stays at home. Fighting for road space with a bendy bus or a frustrated taxi driver in the pouring rain isn't much fun in a Zonda. Nor is any sort of parking manoeuvre, for that matter.
It's on days like these that my own little Clio Trophy comes into play. For the last 12 months it's been an amazing companion, never failing to entertain with its fizzy power delivery and diminutive dimensions which, coupled together, make it my all-time hot-hatch champion. So when Renault offered me the chance to run a new 197 for a year I jumped at the chance. I wanted to find out in what ways Renaultsport had moved the hot-hatch game on from where the mighty Trophy left off.
The first surprise when our new Clio arrived was the size of the thing. It looks as if it's mooched up to a previous-generation Clio and swallowed it whole, python-style. At least this growth is carried over to the interior, making it much better at accommodating passengers than before.
Incidentally, our car arrived with the standard seats, as the optional Recaros we requested are on back order. Having said that, the standard items seem to work fine, being perfectly comfortable over long distances and possessing well-judged side bolsters to keep you in place when pressing on. They're certainly light years ahead of the oddly-shaped perches you got in the 182.
The trim levels, dash layout and steering-wheel finish have all improved too. In fact, everything that you touch feels chunkier, bringing a sense that Renault has turned its quality up a notch. There are still a few minor irritations, though, like the internal door handles which force you to reach further forward than you should have to in order to close those monster-sized doors. The useful storage bins that you got in the middle of the 182's dash have also disappeared during the revamp, although the door pockets are now slightly bigger by way of compensation.
Partnership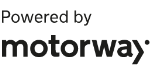 Need to sell your car?
Find your best offer from over 5,000+ dealers. It's that easy.
Options on our car include tinted rear windows (£200), automatic xenon headlights with 'dedicated cornering lights' (£500), a single CD player (£100) and electric folding/heated door mirrors (£100). The best thing on our 197, though, is the colour. It's called Racing Blue and, coupled with the tinted rear windows, looks simply stunning. The only possible improvement might have been having the wheels painted white (a £200 option) for that definitive motorsport look.
All Clio 197s are keyless as standard. Simply keep the Renault 'card' in with your wallet and, as your hand grips the door handle, the car miraculously unlocks itself (to lock it again you just press the button on the handle).
Once inside, press the brake pedal, thumb the starter button and the engine fires up. It's an incredibly convenient feature to live with every day; once you've tried it, you'll never want to be without it.
There's a real shock in store for you when you first pull away, though, because it's then that the horribly light steering hits you. It feels completely artificial at parking speeds, to the point where you think something's wrong or that you've been given the pensioner model by mistake. This lack of feel kills your confidence for what the car might feel like once on the move.
At least there are no complaints about the gearchange, which is slicker than that of the Trophy. Not that there was much of a problem with the old car, it's just that the 197 has moved the game on to the point where snicking through the close-ratio gearbox is a real pleasure. And when I say close, I really mean ultra close: change up to sixth from third at 4000rpm and the engine revs drop just 1500rpm. It's Renault's way of hiding the car's extra bulk, I suppose, but it does mean you end up swapping cogs far more often than you had to in the old car, which always had that addictively over-engined feel about it – something that the 197 lacks.
The ride is better on the new car, though. There's no getting away from it, the Trophy could be horribly crashy over bumps, even if its primary ride was quite superb. The 197's set-up is much more liveable, something that will be especially appreciated by passengers battle-scarred by the Trophy's hard ride. The new car grips mightily, too, to the point where getting it to do anything wayward on the road is next to impossible. The resulting cross-country pace is fantastic.
Yet the strange thing is, even when driven right to the outer limits, the 197 doesn't feel as much fun as the Trophy. Even though we're only 900 miles into our relationship I already know that this new Clio is no Trophy replacement. I'm not saying it's a bad car, it's just not anything like the previous sporty Clios we've come to know and love – it's something else altogether. Exactly what sort of car that might be we'll find out over the coming months.
Running Costs
| | |
| --- | --- |
| Date acquired | November 2006 |
| Total mileage | 1793 |
| Mileage this month | 994 |
| MPG this month | 25.1mpg |