Renault Mégane R.S 225 Trophy - fast fleet report 5
It's time to say goodbye to 'our' Trophy. It will be missed, but it wasn't without flaw.
Hey, mate! Is this the Mégane signed by Alonso? Mind if we take a look?' Although most people wouldn't give a Mégane a second glance in the company of new Aston Martins and Range Rover Sports, those in the know - by which I mean keen evo readers - knew that this particular example was a little more special than most.
Trophy number 0322 arrived at Evo Towers towards the end of June 2005, its new home a far cry from where it had been just a few days earlier. You see, our new Mégane had come straight from being driven around the gilded streets of Monte Carlo by none other than future F1 world champion Fernando Alonso.
Having not been able to make it to the Monaco Grand Prix to snatch my long-termer from Alonso's hands, I asked the guys at Renault if they would mind getting their two F1 drivers to sign the sun visors as a memento. Proof, if ever it was needed, that we at evo can be sad anoraks too...
We first tried a Mégane Trophy during its development stages, when dep ed Bovingdon and I met up with Stephen Marvin, Renaultsport's chief engineer, to check out a late prototype (evo 079). With a stiffer set-up, tweaked steering, improved brakes, new wheels and specially developed tyres, it was immediately apparent that the Trophy was a significant improvement on the standard Mégane 225 and likely to be a serious hot hatch player. I couldn't wait to run one as a long-termer.
HN05 GZC was immediately thrown into chasing test drives all over the country, regularly having to keep up with exotica worth up to ten times the Trophy's £20,000 asking price. Impressively, there were no signs of the wayward rear, overwhelmed brakes and badly scrubbed front tyres that often mark out a hard-worked photographer's car loaded up with the huge mass of camera gear that has to be carried to shoots.
Partnership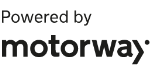 Need to sell your car?
Find your best offer from over 5,000+ dealers. It's that easy.
It took a well-earned holiday for me to really experience the Mégane at its best, though. For serious driving, the roads in Yorkshire are as good as any in the world, especially if it's late at night and there are no other cars in sight. Here the Trophy was fantastic, and at last I really got to feel the grip that Messrs Barker and Bovingdon had talked about in earlier road tests. It really was like no other front-wheel-drive car I had ever driven, and the way it rode the bumps and crests on those moorland roads was phenomenal.
Life with the Trophy was not entirely sweet, though, and a couple of unscheduled trips to the dealership were needed; the first for a loud clonking noise from the steering while on full lock (which turned out to be a loose bolt on the steering rack), the second after the rear-view mirror decided to fall off and, in trying to fix it, I managed to cut the wire for the self-dimmer. This had the knock-on effect of disabling the automatic lights and wipers, so the Trophy had to disappear for a couple of days whilst the headlining was removed and a new loom fitted.
In general, the Renault's trim never felt quite as good as that of its competitors, especially its closest rival, the Golf, but somehow this only seemed to add to the quirkiness of the Trophy in the same way creaky floorboards add character to an old house. A constant rattle from the dashboard became incredibly irritating, though, but a good, hard karate chop to the binnacle finally put a stop to it (I can't guarantee that this fix will work for other cars).
The Trophy's one and only service during its time with us came at a 18,000 miles - surprisingly late, I thought, for a turbocharged petrol engine that was likely to be worked rather hard. As if to confirm this, from around the 16,000-mile mark the Trophy's revs at idle started to fluctuate badly, almost to the point where I thought it was going to stall. After being serviced 2000 miles later, the problem disappeared.
The bill for the service came to a reasonable £188.18. However, we needed to get some new tyres at the same time. We decided to stick with the same Dunlop Sport Maxx rubber, as it had performed so well in all conditions and had worn respectably too. As with most things of quality, though, these tyres came at a price: £680.00 for four, to be precise.
With the call from Renault demanding the return of HN05 imminent, there was just time to finally get it on track. With fond memories of blatting our Clio Cup long-termer around, I didn't expect the bigger Mégane to be as much fun. Yet within a few laps it was more than obvious that the Trophy was just at home on a circuit as it was on the roads of Yorkshire. The brakes were fantastic - just as they had been all year - and the safer confines of a track allowed me to really test the grip in the corners, where it was nothing short of awesome.
Alas, all good things must come to an end, and now the Trophy has gone. Its styling wasn't to all tastes, and its interior lacked integrity, but it was always exciting to drive and had more character it its sun visors than all its competitors put together.
Running Costs
| | |
| --- | --- |
| Date acquired | June 2005 |
| Total mileage | 26,356 |
| Duration of test | 10 months |
| Average MPG | 27.8mpg |
| Servicing costs | £188.18 |
| Consumables | £680 (four tyres) |
| Extra costs | £0 |
| Price new | £20,000 |
| Trade in value | £12,755 |
| Depreciation | £7245 |