Renaultsport Megane dCi 175: New arrival
Comfortable, well equipped and economical. Our Megane has been popular during its short stay
Crunch! Of all the stupid, idiotic things I could have done in my first week at evo, this has to be right up there. And in the office car park too, right under everyone's noses.
That's right, I managed to bend one of the most recent additions to the fleet, a Renaultsport Mégane, while merely trying to reverse it out of a parking space. Muppet. No, pillock. Complete pillock.
Everyone was very nice about it. The car park's pretty tight, they said. The Mégane's got tricky rear visibility, they said. But, really, it isn't and it hasn't.
And I hit the Navara. It's massive and red! How did I not see it? At least the combination of the Mégane's well-padded rear quarters and the pick-up's bulky nose kept damage to a minimum. Sorry Rog, but I couldn't have picked a better long-termer to hit. It was certainly a better choice than Harry's Maserati, parked in the next space along. Something tells me that rubbing bumpers with the GranTurismo wouldn't have done my career prospects any good at all…
The end result was a bit of traded paint and a dislocated ego – and a different introduction to the one I had planned for the Mégane's Fast Fleet debut. The original one went something along these lines: 'Do you know what this car is?' Admittedly, it wasn't the best of openers, because if you saw the twin test that featured this very car in last month's issue you'll already be aware that, contrary to expectations, this hot hatch has a diesel engine up front.
We reckon it's one of the best- kept secrets in motoring right now; all the fun and frolics of the petrol, but the promise of 40mpg. It's been creating a stir wherever it goes, too. First on the test in North Wales, then again when Roger Green took it to Pembrey Race Circuit where it was greeted with scratched heads as people tried to work out where the chuggy noise was coming from.
Partnership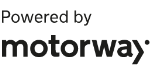 Need to sell your car?
Find your best offer from over 5,000+ dealers. It's that easy.
There are other diesel hot hatches – Skoda led the way with its 130bhp Fabia vRS and SEAT has a Leon FR with the 168bhp TDI engine – but none is exactly a masterpiece of the chassis engineer's art.
The Mégane is. So much so, in fact, that the engine is perhaps its weakest link. There are no concerns about its smoothness, nor the muscly mid-range, and we've been getting north of 38mpg, but while the 8.3sec 0-60mph it enables ain't bad, it's still two seconds adrift of the petrol-powered R26, and when your drive to work involves as much roundabout-punctuated dual carriageway as mine, you do get fed up with barely being able to keep pace with 320d BMWs.
So I'm fighting dirty and have resorted to scooting round the fun-islands faster to pull out some advantage, which is a) fun and b) something the Mégane is very good at, but c) not very good for the tyres. But then neither was taking it along to an evo track evening at the Bedford Autodrome last month (even if it did average 17mpg while on track). Nor taking it there again for the twin-test hot laps (where it was only 0.2sec slower than the 49bhp more-powerful Focus ST). The end result is that the front Conti SportContact 2s are looking decidedly rough around the edges, although the tread is evenly worn.
Running Costs
| | |
| --- | --- |
| Date acquired | April 2008 |
| Total mileage | 5800 |
| Costs this month | £0 |
| Mileage this month | 3220 |
| MPG this month | 38.1 |