Renaultsport Megane dCi 175
Our diesel Megane's an inspired combination of components. No, really...
This is my sort of car. Yet our silver Mégane has not met with universal approval among you, the readers. It's a diesel, for heaven's sake. But so is Audi's R10 Le Mans winner, so is Peugeot's 908, so are several other successful racing cars. Diesels have become credible performance engines: their time and their CO2 modesty have come.The best of the new generation of turbocharged petrol engines earn our praise for their near-instant response and massive low-speed pulling ability. Examples? Golf GTI, Mini Cooper S, Mégane R26… And what we're praising is a thrust delivery akin to that of a good diesel. The Mégane dCi 175 is such a diesel, with effortlessly potent overtaking ability, remarkable refinement and a bit of an aural edge.
Because its pace is so accessible, helped by six slickly selectable forward gears, it's easy to make the most not only of every progress opportunity on our clogged roads but also of the car's terrific chassis dynamics. Renault seems to understand what makes a great hot hatchback better than any other car maker, its main French rival (Peugeot) having long since lost its touch. The dCi is true to type, with huge grip and bite, positive and consistent steering and – this is vital – a genuinely absorbent ride. It's this mix of precision and suppleness that marks it out as a car created by engineers who understand.
That grip was becoming unreliable in the rain when I took the Renault over, pleased at the prospect of a car able to go almost twice as far as the Mitsubishi Evo X per unit of fuel and give rather greater driver involvement in the process. The front tyres had worn worryingly thin, due no doubt to an excess of trackdays, so new ones were vital. As Continental no longer makes the SportContact 2, we plumped for a whole new set of SportContact 3s.
Partnership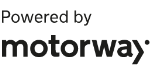 Need to sell your car?
Find your best offer from over 5,000+ dealers. It's that easy.
These were fitted by my local tyre emporium, Discount Tyres of Hemel Hempstead, whose staff have a love and understanding of cars and tyres not always found in the average fast-fit. A slightly bent inner rim was pointed out on one wheel – the victim of a pothole? – so that wheel was fitted on the rear. Had it vibrated we'd have had to replace it, but so far it feels fine. With the wheels off I could get a good look at the Mégane's ingenious front suspension, too, with its separate hub carrier pivoting on the side of a non-turning strut.
The new tyres got nicely scrubbed-in on a drive to and from Le Mans, the Mégane acting as camera car for the GT40 story in last month's issue. One of the windscreen's several chips grew into a major crack on the same trip, though, so that needs to be fixed.
This month, an all-new Mégane appears and our car will be obsolete. There will be Renaultsport versions of the new model, of course. I hope a diesel is amongst them. It's an inspired combination of components, a combination no other manufacturer has emulated. Why not?
Running Costs
| | |
| --- | --- |
| Date acquired | April 2008 |
| Total mileage | 13,981 |
| Costs this month | £548 (four tyres) |
| Mileage this month | 1435 |
| MPG this month | 37.9 |