The evo team has put its collective minds together to muster a formidable quiz to test even the most knowledgeable of petrol heads as part of our 2017 review of the year – it's not for the faint-hearted.
Do you know your JDM special-editions from your UK-specific market cars? Can you tell a Revoknuckle from a HiPer Strut? Are you well versed in eCoty history? If you want to score highly you'd better hope your answers to these questions were 'yes', because there are plenty of challenging questions in store. We think only those with an encyclopedic knowledge of all things cars could call this quiz a breeze.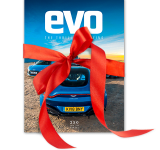 Subscribe to evo magazine
If you're passionate about the world's greatest performance cars, experience the thrill of driving with evo magazine. Try your first 5 issues for £5.
> Our favourite cars of 2017 - the new cars we loved most
Either take-on the quiz alone or assemble a crack team of brand specialists, motorsport aficionados and engineering obsessives of varying ages to give yourself a better chance of amassing a score to be proud of. Whatever your approach, don't forget to let us know how you get on, there are no prizes but anything over 20 will qualify for our enduring respect. Good luck. 
evo car quiz 2017
Review of the Year 2017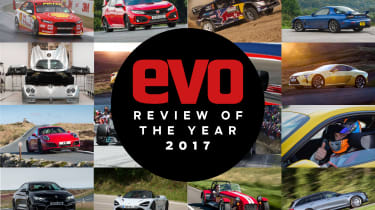 > Our favourite cars of 2017 - the new cars we loved most> Drive of the year - our highlights behind the wheel in 2017> Car news stories of the year - our pick of 2017's automotive news> Driver of the year - the drivers that did it best in 2017> Motorsport moment of the year - 2017's best track and rally stage action> evo advent calendar - best car pictures of the year 2017> evo car quiz 2017 - our mega car quiz of the year