TVR Tuscan (1999-2006) – review, history, prices and specs
Fast and beautiful, the Tuscan remains one of TVR's most appealing models, two decades after launch
The 1990s and early 2000s will be looked back upon in the history books as TVR's golden era. From the Griffith at the start of the decade until the Sagaris died out in 2006, TVR produced some of the most beautiful and exciting cars on the roads, and along with the Griffith and Cerbera, the 1999-2006 Tuscan will go down as one of the brand's most iconic models.
Impossibly curvy and equipped with the company's in-house Speed Six in-line six-cylinder engine, the Tuscan is the definitive modern-era TVR. Performance is brutal – we timed a Speed Six at 9.3sec to 100mph on the car's launch – and the styling is every bit as exotic as anything from Italy, but the driving experience is brilliantly old-school.
> New TVR Griffith – full details and interview with CEO Les Edgar
TVRs have always been love-or-hate cars and the lack of safety features such as ABS or traction control will immediately deter some, as will stories of endless breakdowns. There's plenty of expertise out there these days though, so a used Tuscan may actually make more sense than it did for those buying them brand new...
TVR Tuscan in detail
The TVR Tuscan made its debut in 1999. But it was 2000 before the motoring press got its hands on the car, with TVR owner Peter Wheeler imposing a 12-month ban on media drives.
More reviews
Group tests
Reviews
It was an agonising wait. If the car looks wild now, it's hard to imagine its impact back then, with body lines broken only by circles for the headlights and tail lights, and a grille to give trypophobes nightmares. The car featured a removable targa-style roof panel for open-air motoring, and the details were glorious, from motorcycle-style exhaust cans to the wave-like double bonnet and frequent application of colour-shifting 'reflex' paintwork. The whole thing could have dropped in from another planet.
Partnership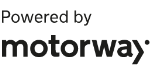 Need to sell your car?
Find your best offer from over 5,000+ dealers. It's that easy.
The interior was even more incredible, with organic curves that suggested the work of some sea creature and aluminium and brass details that, according to Richard Meaden driving the car in evo 020, were 'something from the mind of Jules Verne'. Instruments were a mix of analogue and digital, the pedals floor-hinged, and ventilation through tiny eyeball vents that look more effective at cooling your crotch than anything else.
It was the powertrain that defined it as a true TVR though, with a four-litre in-line six of TVR's own design. At launch the car already developed 360bhp at 7000rpm – but only if you pushed the long-travel throttle pedal down all the way – with 310lb ft of torque at 5250rpm. Your right foot provides both traction control and ABS, since the Tuscan had neither.
However, it wasn't perfect, and on that first drive Meaden described it as a 'dynamically disappointing sports car', with mismatched responses between the front and rear axles. It took until the Tuscan 2 of 2005 for TVR to truly 'fix' the Tuscan's handling, but in the meantime the car gained more power, first with the 380bhp Red Rose upgrade (which also brought track-biased chassis tweaks and AP Racing brakes), and later with the more finely honed Tuscan S, whose 390bhp power plant was backed up by aerodynamic improvements, most notably a small lip spoiler at the rear.
And that Tuscan 2 did bring about more serious improvements. Arguably not as pretty as the earlier cars – the odd front grille and more conventional rear light arrangement made the car less distinctive, certainly – basic versions made 350bhp, but were still lightweight (around 1100kg). Geometry changes, different spring rates, new bump stops and a slightly slower steering rack all made the car friendlier though, without taking away from the excitement factor.
The result was more progression, an improved ride quality on poor roads, but the retention of the Tuscan's usual qualities such as excellent brake feel and incredible thrust. While the cabin design perhaps wasn't as appealing as the original and the ergonomics as poor as ever, the Tuscan 2 was still the Tuscan at its very best – and by extension, one of the very best TVRs.
TVR Tuscan specs
| | | | |
| --- | --- | --- | --- |
| | Tuscan (1999) | Tuscan S | Tuscan 2 |
| Engine | In-line six, 3996cc | In-line six, 3997cc | In-line six, 3994cc |
| Max power (bhp @ rpm) | 360 @ 7000 | 400 @ 7000 | 350 @ 7200 |
| Max torque (lb ft @ rpm) | 310 @ 5250 | 315 @ 5250 | 290 @ 5500 |
| Weight | 1100kg | 1100kg | c1100kg |
| Power-to-weight | 333bhp/ton | 369bhp/ton | c323bhp/ton |
| 0-60mph | 4.4sec (tested) | 4.0sec | 4.5sec |
| Top speed | 180mph+ | 185mph | 165mph+ |
What we said
evo 020, 'Tuscan Thriller' (June 2000), Richard Meaden
'Away from the test track it makes a devastating overtaking tool, snapping past slower traffic in clean, savage lunges of acceleration. The gearing is tall – third is good for 110mph – and the power delivery flexible, so you don't need to work hard to make outrageous progress.
'[But] the Tuscan has a few unwelcome discoveries in store. The steering is weighty, despite the help of power assistance… you have to practice restraint when applying lock, simply because the Tuscan turns in so sharply.. With such a pointy front end you expect the rest of the car to follow suit, with tight damping and a sharp all-of-a-piece feel. What you get is a deliberately soft set-up, with plenty of dive under braking and squat under hard acceleration.'
What to pay
Excellent: £30,000+
Good: £23,000
Average: £15,000
Project: £10,000