Volkswagen Golf A59 – dead on arrival
This 4WD homologation special with 400bhp potential could have rescued the Mk3 Golf's reputation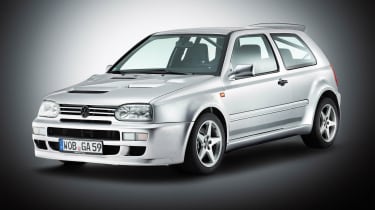 The third generation VW Golf didn't seem set to become a memorable member of the dynasty. It arrived looking portly and drab and, while its forebears felt carved from mountains, the Golf 3 stank of pfennig pinching, a suspicion visibly underlined by a weedy catch on the upper glovebox lid that often caused it to flop open. The sporty models weren't much cop either, the GTI feeling flabby and the VR6 falling far short of its on-paper promise. All told, the third Golf was a disappointing affair, but it could have been so very different.
In early 1992, just a few months after the Golf 3's debut, Volkswagen commissioned a company called SMS – Schmidt Motorsport – to turn it into a rally car. At the time Schmidt was riding high as the outfit behind the factory-backed and all-conquering Audi V8 DTM cars and, though the Golf was far from its first rodeo, it decided to tackle the project by recruiting three of the engineers behind the championship-winning Toyota Celica GT-Four. Tasked with having the car ready for the 1994 WRC season, a small team at SMS got cracking under the unsentimental codename of Auftragsnummer 59 – order number 59 – or A59 for short. 
VW's satellite design studio in Düsseldorf took care of the redesigned exterior, which featured swollen arches, a flicked up rear spoiler and new bumpers, all created to meet Group N regs so that customers could take their Golfs rallying in the showroom class, following in the wake of the factory's Group A effort. To keep weight in check, many of the new parts were made from Kevlar.  
> 1990 BMW M8 – dead on arrival
In VW's mind the mechanical starting point for the A59 was the four-wheel-drive Syncro version of the regular Mark 3, fitted with a 20-valve evolution of the supercharged EA827 four cylinder from the old Golf G60. SMS, however, had different plans. In an ideal world, it would have turned the engine 90 degrees so it sat lengthways, a luxury enjoyed by the rival Escort Cosworth since it was really a Sierra in an Escort-alike wrapper. VW's money people said no to such complete re-engineering but Schmidt went to town where it could, creating a new, state-of-the-art four-wheel-drive system with an electronically controlled centre differential, which in turn demanded a pricey reworking of the Golf Syncro transmission tunnel.
Partnership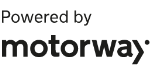 Need to sell your car?
Find your best offer from over 5,000+ dealers. It's that easy.
And the big spending didn't end there, because the motorsport experts quickly decided the old EA827 was inadequate for the job, its cylinder walls too thin to take massive boost, and replaced it with a brand-new 2-litre, 16-valve, turbocharged motor delivering 271bhp in road-going trim and targeting over 400bhp in Group A spec. 
By April 1993 the all-new engine was ready, but by then times had changed at Volkswagen. In January of that year Ferdinand Piëch had taken charge of loss-making VAG and was on a mission to make savings wherever he could. A multi-million-dollar rallying programme was not what Herr Doktor ordered, nor indeed was a minimum requirement for 2500 road cars, especially once the accountants had looked at the bespoke engineering involved and forecast a showroom price three times that of a contemporary Golf GTI.
Instead, the plug was pulled after just two prototypes had been made, both of which have survived to this day. The first is little more than a show car powered by a Golf GTI engine and is still held by SMS at their HQ near Nuremberg. The second is a complete road-spec A59 cared for by the VW museum, which brought it back to running condition in the early 2010s. Occasionally it's allowed out to remind the world of a time when VW almost made the Mark 3 Golf exciting. 
This story was first feature in evo issue 294.