Audi A8
The rise of the high-performance diesel continues
It's hard to know what to expect of Audi's new 4.2-litre twin-turbo V8 diesel-engined A8. Because although it has 322bhp and an extraordinary 479lb ft of torque - easily eclipsing the outputs of the previous 4-litre unit in the A8, along with all its rivals - it is, after all, a diesel.
But then, on the launch near Munich, we were gifted a clear stretch of autobahn and the picture became much clearer. The A8 4.2 TDI doesn't so much accelerate as relentlessly and effortlessly accumulate velocity. Because you're so well cocooned by sound and vibration insulation, the speedo is the clearest indicator of just how rapidly you're picking up pace; the rush of the outside world seems a little at odds with the calm inside the cabin. Gearchanges glide through the six-speed Tiptronic automatic with a barely perceptible change in engine note, and without any interruption to the remorseless surge of thrust. And suddenly you've wafted into the 155mph speed limiter...
The drama-free fashion in which this common-rail direct injection turbodiesel V8 gets there is clear evidence of the monster strength of this engine. What's more, it's whisper quiet and the only time it hints that it uses compression ignition is when it starts up from cold. But for the fact that it's not keen to rev much beyond 4200rpm, you'd assume it was just your regular modern petrol V8.
One of the reasons for having a diesel engine, of course, is for its fuel economy, and should you have the discipline to drive the A8 in a modest fashion, then it will give 30mpg on the Combined cycle - on the other hand, it will also do 0-62mph in 5.9sec, so chances are you won't ever manage a fuel consumption figure that looks quite so healthy, though it would still seem parsimonious compared with a V8 petrol-engined A8.
Partnership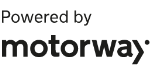 Need to sell your car?
Find your best offer from over 5,000+ dealers. It's that easy.
A couple of other things worth noting about the V8 turbodiesel motor are that it's a light and compact piece of kit, and that its exhaust system features the latest-generation particulate filters to cut down on the smoke screen that some oil burners still leave in their wake during hard acceleration.
At the same launch as the 4.2 TDI, Audi also revealed a new petrol direct injection - or FSI in Audi-VW-speak - 3.2-litre V6 with 256bhp at 6500rpm and 243lb ft of torque at 3250rpm; this engine will be soon be dropped into sportier Audis. Its claimed 7.7sec 0-62mph sprint figure suggests that it's quick, but traffic jams around Munich meant that all we can tell you with certainty is that it's a pleasantly quiet engine and a bit of an anti-climax after surging around in the turbodiesel.
While the petrol V6 will undoubtedly serve many A8 owners well (and save them money with its £47,930 starting price), the 4.2 TDI is by far the more intriguing package and considerably quicker. Whereas in the past diesels, even gutsy ones, have felt like the compromised choice, the A8's V8 complements the essential character of the car, doling out bulging parcels of energy that you can employ either to waft along autobahns, or to provide a high speed link between corners; it's a mighty effective engine, but like the A8 as a whole, it's more discreet than flamboyant.
Like the rest of the A8 range, the 4.2 TDI features the wide-mouthed grille that debuted on the W12, and it's available in regular and long wheelbases, with the quattro drivetrain as standard; the 3.2-litre FSI V6 is front-wheel drive.
Several of us in the evo office have reservations about diesel engines as appropriate propulsion for proper sports cars, but this Audi oil-burner - and doubtless the V8 turbodiesels from Mercedes and BMW - demonstrates that a punchy and well-mannered turbodiesel has a place in high- performance luxury saloons. And that is a very peculiar thing to be writing.
Specifications
| | |
| --- | --- |
| Engine | V8, 4134cc, twin-turbo diesel |
| Max power | 322bhp @ 3750rpm |
| Max torque | 479lb ft @ 1600-3500rpm |
| 0-60 | 5.9sec (claimed) |
| Top speed | 155mph (limited) |
| On sale | August 2005 |