Audi RS3 v Mercedes AMG A45 - premium super hatch shootout
How do these two fast, powerful and grippy super hatches compare when pitted against one another?
We're quite used to hot hatches at evo. Cars with more to shout about than their demure hatchback exteriors might suggest is absolutely nothing new. But, the Mercedes-AMG A45 and Audi RS3 – part of the new crop of super hatches – are on a level of performance that even we find exceptional. With over 360bhp and 330lb ft of torque, and 0-62mph in less than 4.6sec there's no doubting that these two are very serious performance cars. 
It's not just the numbers that are impressive. Both of these cars cover ground at such a startling rate you see antisocially high speeds more often than you'd expect. More often than you really want, too. 
Accidentally seeing such high speeds in the RS3 can almost entirely be blamed on the noise its engine makes. Once above 4000 rpm the sound its 2.5 litre, 5-cylinder turbocharged engine emits is equal parts Audi Sport Quattro and Audi R8 V10. Hearing it becomes addictive. If you let the engine rev right out to its 6800rpm limit the next gear will kindly keep the revs in the noise sweet spot. With every gear the speed just keeps piling on, with the noise distracting you from exactly how quick you're going. 
What makes these insane speeds even easier to inadvertently achieve is just how capable the RS3 is. Fast corners are a doddle; they're eaten up with just a small lift and no drama. However, slow corners do highlight the RS3's weaknesses. Turn in with a little trail braking and initial turn-in is encouraging.
In fact, the wavey edged brakes on the RS3 made it squirm around and feel very excitable under heavy braking. Mid-corner, as soon as you're back on the power, your only real option is choosing how much understeer you want. With a constant throttle the RS3 stays fairly neutral, but accelerate with any steering angle and it starts to wash wide. Short, mid speed corners, where only a dab of brake and a small flick of steering is needed, the RS3 can feel quite satisfying. These situations aren't frequent enough though, and the RS3 leaves you with a mild sense of frustration rather than any sort of gratification.
Partnership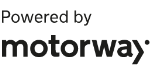 Need to sell your car?
Find your best offer from over 5,000+ dealers. It's that easy.
It should be mentioned that for this test the RS3 was on winter tyres, a set of Pirelli Sottozeros. Had the RS3 been on performance summer tyres, the understeer may not have been as noticeable and that would have made it more enjoyable.
On summer tyres, the RS3's limits are even higher and it feels more secure. However, there's a still a moment of loosesness on turn-in and it will start to understeer sooner than the A45.
The RS3's cabin, like most Audis at the moment, is a nice place to be. The seats are plush and the cushioning feels deep, but are set a fraction too high. They do lack a bit of support around your waist but there's plenty at the shoulders. As it's a performance car there's the obligatory carbon fibre and the RS3's trim looks more convincing than most. In fact the quality of all the materials is impressive, nothing giving away its humble A3 roots.
The same can't be said of the A45. The scratchy plastics around the transmission tunnel let you know the A45 is based on one of Mercedes' cheapest models. The dash seems to be covered with black vinyl embossed with a carbon fibre pattern and the air vents are surrounded by shiny red. However, the steering wheel has Alcantara sections at 3 and 9 o'clock right where your hands go – unlike the RS3, where the Alcantara is on the top and bottom. The aluminium switchgear with cutout icons looks premium and feels solid. The seats, shared with other AMG models, are supportive and look brilliant. The steering wheel, seats and switches almost make up for the ill-judged splashes of red and faux carbon fibre.
The A45's ride is severe and there's very little roll. Its seats, although nicely supportive, are firm which adds to a slight feeling of being thrown around. The hard ride, however, does result in a huge amount of body control. Over crests or out of compressions, the body is resolutely tied down. The steering doesn't offer much in the way of feedback, but what's going on is translated clearly up through the stiff chassis and firm seats.
The AMG's reluctance to understeer is as impressive as its sheer determination to reach, and maintain, exceptionally high speeds. Out of the corners, the traction generated by the four-wheel drive is huge. Get on the power early in the corner and it feels like the outside rear wheel is helping to push you round, catapulting you out of the bend. Should you wish to trim your line, a lift makes a slight difference. The AMG isn't dramatic but it feels intuitive and gives you great confidence to drive quickly. 
If you simply want something fast and practical then both cars do this well. The fact they're so fast is almost to their detriment, though. They go about achieving high speeds at the expense of fun and involvement.
The Audi sounds spectacular, and having an engine that feels genuinely special in a fairly ordinary package is such a delight. The winter tyres might have given the RS3 an unfair handicap, but even with higher limits of grip the A45 felt more natural close to its limits and gave greater feedback. The A45 might not be the most expressive car, but it feels more resolved than the RS3 and is therefore the more enjoyable car.