New v used – which car should you choose? - Porsche 911 Carrera GTS v Aston Martin V12 Vantage S - New v Used
The 911 is hard to beat, and the latest GTS is a real gem. But perhaps a special used alternative in the V12 Vantage S might sway you...
New Porsche 911 or nearly new V12 Aston Martin? Now isn't that a nice dilemma to ponder? Two of the most evo cars you could ever wish to drive, made by two of the world's most illustrious high-performance brands. Yours for the taking. But which to choose?
It's perhaps a measure of how far Porsche has propelled the 911 that the basic list price of a Carrera GTS is £95,795. Or almost exactly the same money you'll need to put your name and address on the V5 of this very nice 64-plate V12 Vantage S. It's not from the slightly murky world of online classifieds, but purchased from a bona fide plate-glass-and-limestone Aston dealership (complete with complimentary posh coffee and rock-hard Italian biscuit-thingy, obviously).
They make a compelling duo. As much for their contrasting approaches as for their tantalising price parity. The match is made that bit more special by the fact the Vantage is still on Aston's price lists, which makes it feel very much as though we're comparing two new cars that should be separated by more than £40,000. Stick a private plate on the Aston and no one would know...
The new-versus-used paradox is a source of endless angst and opportunity. We can all dream about dropping sensible money on something utterly ridiculous, and most likely ruinous, but would you actually do it? Probably not. But when the choice is between something fab and new, and something equally fab and nearly new (and therefore unlikely to keel over and consume your life savings), the choice is harder. Much harder.
One look at this Graphite Blue 991.2 Carrera GTS and I'm sold. That's partly to do with the colour choice, and partly to do with the optional Porsche Dynamic Chassis Control (£2273), complete with 20mm-lower sports suspension that gives the car the perfect stance. Factor in the satin-black Turbo S wheels (a no-cost option) and the GTS's centrally mounted sports exhaust and you have one very fine-looking 911.
Partnership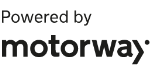 Need to sell your car?
Find your best offer from over 5,000+ dealers. It's that easy.
We – and therefore you – know 991s inside- out, but the GTS is something a little different. Essentially a brilliantly packaged options bundle, it's like Porsche has appointed us evo types with a personal shopper. More power is top of the list, the new, downsized, twin-turbo 3-litre motor yielding 444bhp – 30bhp more than the Carrera S. It's not so long ago that the fabled 993 GT2 road-racer sported that kind of firepower.
> Click here for oure Porsche Carrera 911 review
This car has the seven-speed manual transmission. It's much better than the early iterations, with a less stringy shift and a more fluid gate. Seven still feels like one gear too many when you're stirring a stick, but at least it's enjoyable to use. The motor is lusty and generous from low revs but really sings through the upper reaches of its range, combining the thump of turbocharging with more naturally aspirated zing than you might expect. It sounds good, too, though the pops and crackles in Sport mode are a bit contrived.
The optional sports suspension is too stiff for my liking. On bumpy roads it's tiring and fidgety, even in its most pliant setting. Consequently, genuine opportunities to engage the stiffer Sport mode are few and far between. Better is the lively balance and agility bestowed on the wide-bodied chassis thanks to the standard mechanical limited-slip differential and optional rear-wheel steer. The chassis has tons of grip and traction when you need it, but a timely lift on turn-in brings the whole thing to life, especially if you've disabled the stability control.
The standard cast-iron brakes don't have the outright stopping power of the PCCB ceramics, and neither do they have quite the pedal feel, though they remain immensely capable. Another immensely capable aspect of the car is its infotainment system. The satnav in particular is ultra-responsive to address inputs (it accepts letters as quickly as your fingers can tap them on the touchscreen) and the whole system is brilliantly intuitive. As we'll be reminded in a moment, it makes the Aston feel like it has a ZX Spectrum secreted behind the dashboard. Much as I'd like to profess these things are incidental to the core appeal of a drivers' car, in 2017 they do make a difference. Especially at £100,000.
> Click here for our Aston Martin V12 Vantage S review
All these slick, highly polished attributes coalesce into a very complete and enjoyable car. Hugely rapid when you need it to be, but civilised and tractable when you don't (hard ride apart, that is). The GTS is a supremely likeable car. I still think a well-specced Carrera S could be the 991 sweet spot, but that's not what we're here to argue.
And so to the Aston. The V12 Vantage S is an interesting one. Overshadowed by the original and highly collectable manual-only V12 Vantage that preceded it, then pushed from the limelight by the quirky seven-speed dog-leg manual that was introduced as a no-cost option last year, the regular car – with Aston's admittedly slightly shonky Sportshift III single-clutch paddleshift transmission – has been hidden in plain sight. That £95,000 will now get you a very nice one indeed makes it seem like a special car for the money.
Stylistically speaking, few cars have aged better than the Vantage. It's surely one of the defining designs of the 2000s and an all-time great Aston. It's a similar story inside. Sitting low between the high sills of the aluminium tub, you feel tucked into the car, yet the lavish swoop of dashboard and centre-console creates a sense of roominess that is unusual in a compact sporting coupe.
Gaydon-era Astons aren't the wholly hand-built cars of the '80s and '90s but they're still very much crafted rather than manufactured. This shows in the choice of materials – the supple leather with prominent hand-stitching is a cut above that of mass-produced cars (even the Porsche), so there's a real feel-good factor as soon as you settle behind the wheel. You could only be in an Aston.
Many of you will be familiar with the spec, but it bears repeating. Not least because it's an excuse to consider once more the placement of a 5.9-litre V12 in the nose of Aston's smallest model. The S engine is a considerably fiercer creature than the non-S motor, with more power (563bhp, up from 510), more torque (457lb ft, up from 420) and sharper throttle response. It's a mighty thing, and provides a sense of awe-filled occasion that never diminishes. And it'll propel the car to 205mph, which wins immense bragging rights, even if you're unlikely to ever experience such speed.
What makes the V12 Vantage S special is, despite the obvious show-stopping drama of that engine, it's not all about the power and straight- line speed. The rest of the package is pretty special, ironically because the Vantage was approaching its dotage when the S model was introduced. That means it really is a size smaller than its contemporary rivals – its footprint is smaller even than the GTS's – and that's something that pays immediate dividends when you drive it down an A- or B-road, because you have noticeably more tarmac to play with from corner entry to exit.
> Click here for our favourite sports cars of 2017
Compared with the Porsche, the steering (hydraulic, not electric), requires more muscle than you might expect. There's a certain substitution of weight for feel, but the Vantage is a communicative car. One that offers less finely filtered feedback than the somewhat processed sensations you get from the 911.
Unleashed down the same stretch of road, the Vantage is much the wilder and more exuberant car. It feels rather too potent for its own good, especially once it gets on top of the intermediate gears. Wheel travel feels limited over crests, so there's a flare of revs if you're on the gas – you'll probably want to relax the stability control into Sport mode to allow some wriggle room. Switch it off and you need to be on your A-game.
The brakes – monster carbon-ceramics as standard – are feelsome, progressive and more than man enough for the job. You need to check them for cracks (harsh chemicals beloved of '£5 hand car wash' operatives can harm them, apparently), but otherwise the Aston's watch- list centres on clutch wear with the Sportshift 'box and silly niggles such as condensation in the tail lights. Aston builds these babies tough, by all accounts.
The biggest barrier to purchase will be that Sportshift transmission. If you're used to dual- clutch transmissions, or even a good torque- converter auto, this automated sequential manual will test your patience. In fact, I'd go so far as to say more than half of you would dislike it suffi ciently to walk away from a car you otherwise love. To the rest of you I'll offer some solace, in that it's one of those automated gearboxes that a bit of human improvisation and input can improve. The BMW E46 M3 CSL was the same. In all honesty, you shouldn't have to, but if you lift a fraction on upshifts, and even attempt a very mild heel-and-toe blip on downshifts, it adds some of the finesse that's missing from the machine's skillset.
Making a call between these two coupes is a tough one; a decision almost entirely based on what you intend to do with your choice. You could quite easily use either as an everyday car – particularly the Porsche – but I'm not sure that's how to get the best from the experience. To me, they make more sense as cars to savour, whether taken on the occasional commute (to remind yourself of the good things that come from going to work), frivolous A-to-A blasts or a long weekend to the Highlands.
Would you sink your notional £100,000 into a nearly new Aston over a box-fresh Porsche? If you're an emotional sort who places an emphasis on character and heart, the Vantage will be hard to resist. And of course, it's an Aston, so immense kudos comes as standard. That said, you'll also have to be prepared to turn a blind eye to its shortcomings, and be happy piloting a car with a truly wild side. If you're a pernickety sort then the Porsche is for you. It's the more polished product with better manners, a far superior infotainment system and a greater depth of engineering. It has character and warmth too, though that personality doesn't run as deep as the Aston's.
> Click here for our Porsche 911 GT3 review
As a fan of both marques, I'd be chuffed with either of these cars in my garage. The only distinction I can make is this: in committing to the Aston you'd be making a conscious decision to step off the model-cycle merry-go-round. This would be your statement, your line in the sand. A keeper.
Go with the GTS and you're clearly still drawn to the seductive and addictive charms of the new. Nothing wrong with that – you just have to be prepared to feed your addiction more frequently. The good news is that with this contrasting, compelling pair, you really do win either way.
Specifications & running costs
| | | |
| --- | --- | --- |
| | Porsche 911 Carrera GTS | Aston Martin V12 Vantage S (2016-) |
| Engine | Flat-six, 2981cc, twin-turbo | V12, 5935cc |
| Power | 444bhp @ 6500rpm | 563bhp @ 6650rpm |
| Torque | 406lb ft @ 2150-5000rpm | 457lb ft @ 5500rpm |
| Weight | 1450kg | 1665kg |
| Power-to-Weight | 311bhp/ton | 345bhp/ton  |
| 0-62mph | 4.1sec (claimed) | 3.9sec (claimed) |
| Top speed | 193mph (claimed) | 205mph (claimed) |
| Basic price new | £95,795 | £138,000 (2017) |
| Used price now | n/a | £80,000-105,000 |
| Servicing | £485 minor, £615 major | £650 minor, £890 major |
| Tyres | £175 front, £241 rear (Pirelli P Zero) | £146 front, £250 rear (Conti SportContact 6) |
| Warranty | Included (3 years) | £1295 per annum |
| Road tax | £1200 first year, then £140 pa | £515 per annum |
| evo rating | 5.0 | 5.0 |