BMW Group plans 40 new models by the end of 2018
Proposed 'product offensive' will see the German firm building on its electric and autonomous future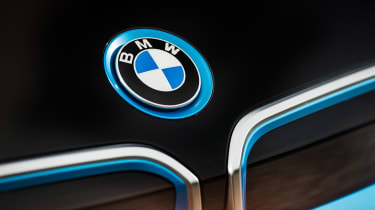 After 2016, in which it posted its best-ever revenue and earnings figures, the BMW Group is on the attack. The Bavarian brand seeks to launch 40 new or revised models by the end of 2018 across its three luxury brands – BMW, MINI, and Rolls-Royce, with plenty of investment in electric and autonomous tech, paid for by an ever-growing market. The group sold 2,367,603 vehicles last year, a 5.3 per cent increase on 2015.
"Once again, we are targeting record sales volume, revenues and earnings in 2017," said Harald Kruger, Chairman of the BMW Group. To that end, the company is predicting a small but significant increase in car deliveries, which would correspond to a small increase in revenue and profit.
With ever-increasing sales figures, BMW is keen not to rest on its laurels. Kruger continued: "Leadership in innovation and sustainable profitability are the keys to our success." That's why the company is planning a major product offensive – which kicked off with the launch of the new BMW 5-series in February.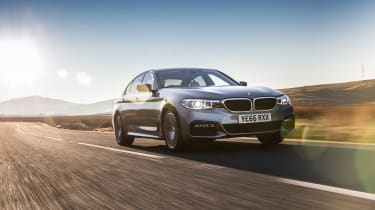 Investment will be spread across the board, with emphasis placed on the premium luxury segment. That will be backed up with the launch of the latest BMW SUV – the X7, based on the 7-series luxury saloon. An all-new version of the X3 is in the pipeline, too, along with a smaller and stylish X2. A third of all BMW models sold globally in 2016 were SUVs.
Rolls-Royce will press along with its new Cullinan SUV, entering the segment for the first time, plus the Phantom is due a replacement.
However, it's clear that BMW thinks the future is electric, and it will invest heavily in the 'i' electric sub-brand. All-electric versions of the X3 SUV and MINI are on the way too, which "will mark the beginning of the second wave of electrification for the BMW Group, benefitting from the ongoing technological progress we are making in this area," Krüger said.
In addition to the new models, BMW will introduce 'highly automated driving' by 2021, with the iNEXT – expected to take the form of a luxurious Tesla-fighting saloon. Testing will begin in city centres later on this year. The BMW Group is very serious indeed about vehicle connectivity and autonomous driving – so much so, that it's relocating the entire department to a dedicated campus near Munich. That campus will be home to more than 2,000 employees focussed solely on the brand's autonomous future.