BMW M boss Frank van Meel leaves to head up BMW total vehicle development
Champion of the all-wheel drive BMW M5 to be replaced by 8-series chief engineer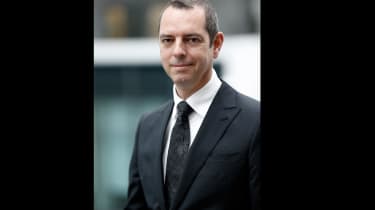 BMW M boss Frank van Meel is to move from his post to a new one, heading up BMW total vehicle development, after a relatively short stint. The move is due on October 1st and into his place within the M division will slot the chief engineer from the BMW 8-series project, Markus Flasch.
Van Meel was initially poached from Audi Quattro GmbH (now Audi Sport) to head up the division, in the process introducing lots of new elements to BMW M, such as the switchable all-wheel drive system and a torque converter automatic gearbox in the current F90 BMW M5.
> Click here for our review of the BMW M2 Competition
Alongside these technical changes van Meel created a new hierarchy within the M range with halfway-house M Performance models sitting below, and full M models now split  in to Competition and CS versions with an eventual return of flagship CSL cars planned. As van Meel has remained under the BMW umbrella, we don't expect this product plan to change much once his successor is in place.
There is plenty of incoming product that will bare van Meel's stamp too, including the first BMW X3 M and X4 M, the all-new M8, BMW M's first ever hybrids and even a hot hatch.
His replacement Markus Flasch has come into the role after being chief project engineer of the new 8-series, and will approach the next generation M3/4 as his first real test. The standard 3-series is now only weeks away from its reveal, but rumors of a hybridised all-wheel drive powertrain might make the next M3 the biggest step yet for the M division, a mighty undertaking for the new M boss in his initial 18 months in the job. 
It will be interesting to see if Flasche has his own ideas as to the future of BMW M, and what stamp he'll leave on the iconic M division.