BMW M3 GTS (E92, 2010-2011): review, history and specs of an icon
With a price tag more than double that of a regular E92 M3, the M3 GTS was a tough sell back in 2010. But get behind the wheel today and there's no doubt that it ranks among the very best M cars ever made
BMW couldn't have picked a tougher time to launch its most hardcore E92 M3, the GTS. Arriving mere months after the Gen 2 997 GT3 RS and a year before the revered RS 4.0, you could say it drove straight into the perfect storm. Worse, building so few of them ensured the vast majority disappeared into collections, rarely to be seen or indeed sold.
When it was revealed, BMW suggested a total of 150 GTSs would be made, but in fact just 138 were built by the M division; a criminally small number for such a special car. Looking back it seems like an anomaly in BMW's model line-up, but cast your mind back to 2010 and you'll recall the E92 M3 was a real force in GT2 and DTM. In the absence of having to build a true homologation special to go racing, the GTS was a pure celebration of the M3's motorsport success.
> 2023 BMW M5 CS review: nonsensical on paper, sublime in practice
It's fair to say the ultra-short production run made it seem something of a collector's trinket when we should have embraced it as a fresh alternative to the default GT3. Instead, BMW drew criticism for asking too much money – specifically when compared to Porsche's 997 GT3 and RS models – but in truth £118k was small beer for such exclusivity. Especially when the transformation to GTS included a special long-stroke 4.4-litre V8, which was subsequently fitted to the near-mythical M3 CRT saloon. 
Fast-forward to 2023 and that 2010 list price is something of a moot point as values have risen considerably. And that's assuming you can find one for sale. Then again, if you're fortunate enough to have one of these in your possession you'd have to be mad to part with it.
Partnership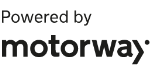 Need to sell your car?
Find your best offer from over 5,000+ dealers. It's that easy.
The comparisons to an RS Porsche are both inevitable and fair. Not least because of all the official factory performance arms, M division is one of the very few that can be mentioned in the same breath as Porsche's Motorsport department. It's also fair to say that of all M's efforts, the E92 GTS is the car which most closely resembles one of Flacht's best efforts, with a focus on performance gains through weight savings and a comprehensive suite of upgrades to the engine, chassis, brakes and aero. This M3 and its rival RSs are very much cut from the same cloth.
All GTSs came in Fire Orange. It's a look-at-me colour that's not for everyone and arguably detracts from the car's purist mission, but there's no denying it makes a statement. Then again, such is the modest extent of the exterior changes versus a regular E92 M3 that if it weren't for the Space Hopper colour scheme the GTS would be all too easy to overlook.
The multi-adjustable boot-mounted rear wing (borrowed from the 320Si WTCC car) is the most obvious addition, but in the context of a downforce-obsessed 2023 it is positively weedy. The front splitter juts more aggressively into the airflow but is far from lantern jawed. Considering this car's genetic lineage back to the 3.0 CSL Batmobile its exterior is surprisingly and – depending on your taste – perhaps disappointingly understated.
Trained eyes will see the GTS's stance is the biggest giveaway. Sitting low on adjustable KW coilover suspension, the handsome lightweight 19-inch alloys and Michelin Pilot Sport Cup 2s are tucked tight in the wheelarches (when new the GTS wore Pirelli P Zero Corsas). The way the GTS hugs the tarmac suggests minimal wheel travel and a set-up aimed more at the Nürburgring than the road to Blaenau Ffestiniog. We shall find out soon enough.
Inside, the GTS makes a more overt statement, with a beefy bright orange half-cage dominating the space once occupied by the deleted rear seats. A pair of Recaro Profi SPGs trimmed in plain black fireproof fabric ensure the GTS gets straight down to business, with blue Schroth harnesses emphasising its focus on track work. Thankfully there's still a regular inertia-reel seatbelt for road driving. 
The overall ambience is pared back but retains the polished execution of an OE project. Together with the missing rear seat the fitment of perspex side and rear windows saves further weight, as do the simple door cards and model-specific centre console. In total the GTS is 70kg lighter than a regular paddleshift-equipped E92 M3 coupe, lowering the kerb weight to 1530kg. That's chunky compared to a 911 of the same period, but almost 100kg lighter than today's M4 CSL. 
Being a pre-facelift E92 the dashboard is a 'single hump' unit with no infotainment system. Such is the simplicity of the cockpit you almost do a double-take. With a 'Power' button to sharpen the throttle response, another to adjust the shift speed of the DSG transmission and a simple ESC Off button to disable the stability control, it is in complete contrast to today's multi-mode machines and much the better for it. 
The most evocative switch is the Engine Start/Stop button, for it brings to life the GTS's special 4361cc V8. This long-stroke version of BMW's S65 V8 motor gives more power and torque, with peaks of 444bhp at 8300rpm and 324lb ft at 3750rpm versus 414bhp at the same revs and 295lb ft at 3900rpm for the standard 4-litre M3. It starts with a brief flare of revs before settling into a throbbing, no-nonsense idle that betrays the more liberal silencing afforded by the lightweight titanium silencer and reduced sound-deadening material. 
Sunk deep into the Recaro you're perfectly located behind the fat-rimmed Alcantara-trimmed steering wheel. Just low enough to feel part of the car, but still high enough to see the summit of the bonnet's pronounced power bulge, you feel immediately settled and ready to go to work. The analogue instruments are clear and simple, the tacho wearing an impressive 8300rpm red line and a neat array of shift lights incorporated into the top of the dial. There's everything you need, but nothing more.
With two pedals and two paddles it's a contemporary machine to operate, but there's a pleasingly mechanical feel to the GTS that's uncommon in today's cars. It feels compact too; not small exactly, but there's not the sense of bulk you get in an M4 CSL.
Cars like the GTS deserve a big stage on which to play, so my first-ever exposure to this ultimate M3 is on the four-hour journey from home to Bala and the roads that scrawl their way across Snowdonia. It could have been a grind, but the GTS brings a pleasing mission-like edge to every journey, even one involving a significant chunk of motorway miles. No matter the road, its added rawness and lack of frills focus you on the driving, the immersive qualities of which distract you from the weedy hi-fi, increased noise levels, fixed-back seat and fist-tight damping. It's a refreshing experience; the four-wheeled equivalent of a digital detox. 
North Wales is worth the effort. Snowdon is partially obscured by a wispy curtain of cloud, but the tendrils of moist air clinging to the uppermost crags are holding on to their payload, for now at least. If you love driving, this place still takes some beating. The GTS concurs, its steely manner perfectly suited to the scale, pace and rhythm of the roads. Right from the off it feels born for these stretches of tarmac, breathing through compressions that make you wince and slicing through direction changes with pinpoint precision. There's abundant grip and traction, but it comes with detailed feel and delicious progression. It's one of those cars that gives its speed freely, with no edge or intimidation. The bond is both intimate and immediate.
This transparency, consistency and connection makes for magical progress. Rare is the car that has such a neutral balance yet has such confident front-end bite and tenacious traction. And few feel so natural when provoked. It's an absolute joy in this respect, neat and tidy when the road demands it, but exuberant and indulgent when you want to be rowdy. Most special, and perhaps most unexpectedly, when the dark clouds finally burst, the GTS shines just as brightly. Rain most definitely does not stop play.
It's the steering that makes the most immediate impression, though. We've spent so long convincing ourselves that EPAS is more than a match for hydraulic power steering, but the GTS gives the lie to that oft-pedalled statement. Such is the harmony of steering weight, response and progression that you drive with complete freedom of thought. The on-centre feel is so clean and precise that you are intuitively at one with the car. The slightest steering inputs translate into movement and the union between front and rear-end is perfect, no matter how savage the direction change. Very few cars in my experience have such sweet steering and balance.
The damping is right up there, too, thanks to a passive two-way adjustable coilover KW Clubsport kit with bespoke valving and set-up. There's a neat tool kit in the boot with C‑spanners and caps should you wish to make tweaks. Camber and ride height can also be adjusted, with the car sitting 16mm lower at the front and 12mm at the rear on factory settings. It really does look the part. At low speeds you can hear the springs fidgeting on their seats, but though hard, it yields enough to give some compliance and work with the surface and topography. It might be aimed at track use, but the GTS has sacrificed nothing in terms of on-road enjoyment and capability.
And the engine is an absolute gem. Much like rediscovering the joys of hydraulic power steering, there's something truly wondrous about a sharp naturally aspirated engine that eclipses all but the very best forced-induction units. When that engine happens to have individual throttle butterflies and breathes freely through a titanium exhaust system, the result is sparkling. Throttle response is truly magnificent, made even more memorable because of the fabulous blend of deep induction bellow and brittle exhaust note, which shifts and swells according to throttle opening and rpm. I can't play a musical instrument to save my life, but I can get a helluva tune out of the GTS. 
It's a much more impressive engine than its outputs suggest. Not that 444bhp and 324lb ft are shabby, but the last decade or so has seen our expectations bent out of shape, both by EVs and the ever-increasing power and torque figures of forced-induction petrol engines. No matter, for the GTS prioritises quality over quantity. It has so much character, response, range and reach that every gear is something to relish. Not just for the acceleration, but for the V8's scintillating delivery, which shuns slabby torque-laden propulsion in favour of a rev-hungry performance that builds to a crescendo as you chase the red line. 
Nevertheless, I'll confess that the first few times I floor the throttle I wonder where the grunt is, but then what do I expect at 2500rpm in fourth gear? Abandon the lazy habits encouraged by modern turbocharged engines, drop a gear or two and the GTS crackles with energy, the combination of optimum ratio and generous revs serving to light the touchpaper. When fully lit the soundtrack is something else: completely pure and authentic with a blissful absence of contrived pops and bangs. It's an endlessly enjoyable engine to explore. 
Inevitably you cast a slightly disparaging eye at the rather apologetic DCT selector that sprouts from the transmission tunnel. The fact you could get a manual E92 M3 means there's opportunity for wistful thoughts of how BMW could have made the GTS a completely analogue machine, but – whisper it – the twin-clutch 'box is really rather nice.
Its aforementioned mechanical-feeling gearshift brings welcome connection. Tellingly, while I tend to leave current twin-clutch and auto 'boxes to shift for themselves unless I'm really going for it, I spend almost all my time in the GTS working the paddles manually. Given the thing that tends to date quickest on modern classics is an old paddleshift transmission, this is a welcome discovery. There are fringe benefits, too; seven gears mean the ratios are that little bit closer and more urgent than the six-speed manual, and the calibration is pleasingly slick, with generous throttle blips on the downshifts and clean, punchy upshifts. It suits the GTS's brief to a tee. 
The shift speed can be adjusted via a button on the transmission tunnel, one click back from the most aggressive setting being my reliable go-to. Dialling it back brings a more relaxed demeanour to make low-speed driving that little bit smoother, and if you've been in maximum-attack mode, just knocking things back a few clicks serves as an acknowledgement that you're cooling things off, like an athlete doing some warm-down stretches.
Historically, if there's one area of weakness in old M3s it's the brakes. The GTS works hard to buck this trend with cast-iron discs of significantly increased diameter. Gripped by six-pot Brembo calipers, the 378mm front discs and 380mm rears (18mm and 30mm bigger respectively) are extensively drilled and vented. The pedal is firm with a great combination of early bite and controlled progression. Work them hard and you hear the thrum of the pads working against all those perforations, but they never struggle for stopping power or stamina. I can't vouch for track use, but they're more than ample for fast road driving.
There aren't many significant cars that have slipped through my net in the last dozen or so years, but this car is one of them. I wasn't sure if the passage of so much time might render it a bit underwhelming, but I really shouldn't have worried for it has only served to accentuate its brilliance. On the evidence of this encounter it deserves far greater recognition, for by any benchmark the M3 GTS is The Real Deal.
BMW M3 GTS (E92) specs
| | |
| --- | --- |
| Engine | V8, 4361cc |
| Max power | 444bhp @ 8300rpm |
| Max torque | 324lb ft @ 3750rpm |
| Weight | 1530kg |
| Power-to-weight | 295bhp/ton |
| 0-62mph | 4.4sec |
| Top speed | 190mph |
| Price new | £117,630 (2010) |
| Value today | From £150,000 |
This story was first featured in evo issue 313.