2021 BMW M4 GT3 completes testing ahead of race debut
BMW's new GT3 racer will make its race debut later this month, preparing it for a full-season assault in 2022
The new BMW M4 GT3 has undergone over 8600 miles of testing to prepare it for customer deliveries in 2022, and now its race debut is just around the corner. The model will replace the current M6 GT3 that first hit the track in 2016, and has since achieved a number of impressive results.
With development now complete, the new M4 GT3 has been previewed in a BMW M Motorsport design ahead of its launch at this year's Nürburgring 24 Hours. Its first race will take place on June 26 at round four of the Nürburgring Endurance Series, after which it will be honed one last time before first cars land with customers in 2022.
> BMW i4 M50 revealed – 537bhp flagship eyes Tesla's Model 3
Markus Flasch, CEO of BMW M, said: 'The development work on the BMW M4 GT3 is now on the finishing straight, and the 24-hour race at the Nürburgring is the perfect stage on which to present the car in its BMW M Motorsport design and thus to herald the final phase leading up to the first race outings.'
Following test sessions in Spain earlier this year, German racing driver Jens Klingmann said: 'It is very easy and consistent to drive, which has a positive effect on tyre wear and we made progress with the development of lots of systems. Naturally, there are still lots of things to sort out, but the question marks are consistently being replaced with exclamation marks.'
This new racer has been developed in parallel with the road-going M4 Coupe, a car of which not only donates its basic chassis and platform, but also the S58 turbocharged straight-six engine – peak output is quoted at 'up to' 582bhp, around 10bhp more than outgoing M6 GT3.
While the underlying construction of the M4 GT3 will share plenty with the road car, the competition car is significantly wider and lower, with a full FIA-approved crash structure built within the sleek new coupe body, not to mention the usual mix of race-specific components around the drivetrain, transmission and differential.
Partnership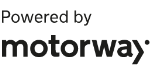 Need to sell your car?
Find your best offer from over 5,000+ dealers. It's that easy.
BMW won't race the new M4 GT3 in a full year's competition in 2021, instead using selected races as a rolling test bed before factory and customer teams launch with a full assault on GT3 classes around the world in 2022.
While it's important for manufacturers to be seen to be investing in new-tech-style racing series such as Formula E or the new hybrid-entry WRC, the continued participation in traditional racing classes – especially for cars such as these with such a close connection to their road-going stablemates – is as crucial as ever for performance brands such as BMW M GmbH as they continue to diversify in the constant hunt for lucrative market share.
The new M4 GT3 will be available to customer teams for €415,000, €4000 less than its M6 GT3 predecessor.