Citroen C4 VTS
The C4 VTS is well equipped and intriguingly different take on a hot hatch - but the depreciation is frightening
The Citroen C4 VTS has gone, and no longer do I have its 'Deep Thought' NaviDrive system to play with. Nor that sci-fi switch panel that sat motionless in the middle of the steering wheel, the braking system designed to rekindle all that was bad about otherwise-wonderful old Citroens, and a suspension set-up which damped its movements so effectively I sometimes wondered if it yielded at all. In fact, that last attribute was as far removed from Citroens of old as it is possible to be. This is a car of confused parentage.Do you detect some ambivalence here? A year ago, when the C4 joined the Fast Fleet, I was the C4 range's biggest advocate. I'd placed it top of the pile when I made my votes in the European Car of the Year contest, and applauded the originality of its design compared with the timidity of Ford's then-new, second-generation Focus.
A year later, I'm still intrigued by the way the C4 looks, and though I never really got into the depths of the NaviDrive stuff (voice commands, a multiplicity of configuration options and a pretty good satnav), I admired the amount of tech fitted to what is essentially a mainstream car. I liked the LCD instrument pack and digital speedo, too.
But two things together conspired to spoil the C4. That firm springing and damping is very unyielding on typically British disintegrating tarmac. Yet worse, far worse, and bad enough to torpedo any C4 VTS buying recommendation, are the brakes. They are powerful, yes, but so snatchy and over-servoed that smooth heeling-and-toeing is almost impossible unless you're driving really quickly. I've gone on about this ad infinitum, I know, but I want to get the message across to Citroen's engineers as forcibly as I can: the brakes ruin this car.
Partnership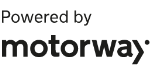 Need to sell your car?
Find your best offer from over 5,000+ dealers. It's that easy.
The Peugeot 307 has the same brake callipers and pad material yet doesn't have the problem, so it's in the servo set-up. Citroen says it's to give the right feel for the brand, but other double-chevron wearers are less savage underfoot. I remain baffled.
Good points? The upsides of those suspension settings are surprisingly clean, mechanical-feeling steering and crisp, roll-free cornering with some (though not quite enough) throttle steerability. And the engine, though no match in accessible torque for a Focus ST or Golf GTI, is a keen, revvy thing. Just as well given the lack of a sixth gear and gearing of just 20mph per 1000rpm in fifth.
The C4 used just a litre of oil, it cracked its windscreen and a door handle got stuck (but was unstuck with some WD40). I used the Lane Departure Warning System just once, then left it switched off. The air-con never really translated the selected temperatures into reality, and on my last drive it stopped blowing cold air altogether. Curiously, that same drive also saw the CD changer spontaneously crash several times.
I've just done the depreciation sum, and it's frightening. Assuming we'd paid full retail, it lost £7385 in a year, even ignoring the extras. In truth, though, there have been cashback offers, currently a whopping £3000, which take the VTS down from its unrealistically high, Focus ST-matching list price. In that light the C4 VTS makes some financial sense as a well-equipped and intriguingly different take on a hot hatch. Apart from those bloody brakes, that is.
Running Costs
| | |
| --- | --- |
| Date acquired | June 2005 |
| Total mileage | 8705 |
| Duration of test | 12 months |
| Average MPG | 32.1mpg |
| Servicing costs | £0 |
| Consumables | £6 (oil) |
| Extra costs | £1300 (NaviDrive pack), £350 (JBL hi-fi), £350 (metallic paint), £300 (Lane Departure Warning System) |
| Price new | £19,477 (inc extras and exc cashback) |
| Trade in value | £9810 (exc extras) |
| Depreciation | see text |