Chevrolet C8 Corvette Z06 revealed – has the Porsche 911 GT3 met its match?
The C8 Z06 is finally a Corvette that could well achieve what its makers set out to do over 60 years ago
We talk a lot about reaching the pinnacle of internal combustion engine design when referring to Porsche, Ferrari or Lamborghini in the modern era, but Chevrolet might just have reached its own engineer's nirvana with the all-new C8-generation Corvette Z06. We've been musing, guessing and contemplating, but only now can confirm the new Z06 will feature a flat-plane crank in a brand new and bespoke engine that's now the most powerful naturally-aspirated V8 in the world. Bring it on.
Like all high-end Corvettes of the modern era, its numbers are suitably mad. The new LT5 V8 is handbuilt, and directly derived from the motorsport engine that's already in use in Chevrolet's IMSA C8-R racers. Like the competition units, the LT5 starts off with an aluminium block that retains GM's iconic small-block 44mm bore spacing, but from there diverges wildly from GM's typical LS engines. 
> New Chevrolet Corvette C8 review – America's sports car has turned supercar
In combination with that flat-plane crank, a short stroke and lightweight internals – including forged pistons and titanium conrods – allow the engine to rev right out to a 8600rpm redline. It has double overhead camshafts (there are no pushrods here) with high-end manufacturing elements inside including a CNC'd head (a very expensive addition for a mass-produced engine), titanium intake valves and sodium-filled exhaust valves. It's also dry-sumped.
The results are profound, reaching a peak power of 670bhp at 8400rpm, with torque also strong at 460lb ft slightly further down the rev band at 6300rpm – an impressive figure considering a flat-plane crank's inherent torque compromise. Chevrolet has not confirmed specific performance numbers, but has given a wild 2.5sec approximate. And we can believe it, because with a dry weight of 1561kg (at its lightest), a Tremec-sourced eight-speed dual-clutch transmission and a massive rubber footprint to put the power down, we'd suggest the times will be good. 
The new Z06 has equally impressive chassis upgrades to coincide with the new powertrain, joined by an optional Z07 Handling Package available on top that bundles a few extra goodies together. This starts with the wheels which are 20x10-inch on the front and a huge 21x13-inch on the rear. The rubber is bespoke Michelin, with base cars running Pilot Sport 4Ss and the track-biased Z07 handling package upgrading these to Cup 2 Rs. To contain them, the Z06's bodywork is 30mm wider across the front axle, and 40mm wider across the rear. Base wheels are forged alloy, but Z07 Package cars also have the option of a carbonfibre set that knocks 18.6kg off the unsprung weight. 
Partnership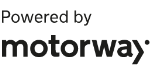 Need to sell your car?
Find your best offer from over 5,000+ dealers. It's that easy.
The brakes have also been beefed up, with 370/380mm front and rear steel discs on standard cars with six-piston Brembo calipers, and 398/391mm carbon ceramic discs on the Z07. We have noted the oddly larger rear discs on the steel-shod car – we're waiting back from Chevrolet to clarify. All of this very serious hardware is then fitted to the C8's mid-engined aluminium chassis, which was designed from the outset to support the Z06's higher-spec components (and verifying our suspicions about the standard C8's terrible wheel offset by suggesting it'll share track-widths with this Z06 variant). 
The Z06 will be available as a coupe and roadster, the latter not requiring any extra strengthening to brace losses in torsional rigidity. Suspension is double-wishbone all-round, with bespoke magnetic damper calibrations depending on whether it's the base Z06 or equipped with the Z07 handling package. The latter also features some carbonfibre aero appendages that build on the base car's downforce figures, including a stacked rear wing.
There's also a spread of internal and external styling upgrades, and a new driver telemetry system accessible via the infotainment display that goes into even greater detail than the system currently in use on the base C8 Stingray – yet it's the technical changes that appeal to us most. 
The new Z06 is Chevrolet's answer to the traditional European supercar heartland. The models that underpin GT racing cars like the Porsche 911 GT3, Lamborghini Huracán STO, McLaren 765LT and Ferrari's now defunct 488 Pista all have a new rival that might well be as strong on the road as it typically has been on American racing circuits when in motorsport form. 
For over 60 years, the Corvette has been America's middle finger to the European stalwarts, and for most of its history has been an entertaining, capable, but ultimately sub-par alternative. The new C8 Z06 might finally be an exception to the rule – we can't wait to find out if Chevrolet has pulled it off.
> Lamborghini Huracán STO 2021 review – ultimate V10 Lambo to take on McLaren 765LT