This week on evo – Cayman GT4, Ferrari 488 GTB, Focus RS and more
A look at the most exciting things from the world of evo this week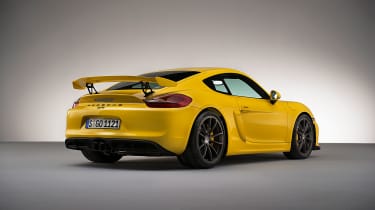 The launch of any performance car is something to celebrate at evo, but the past week has seen four big launches.
It was the Porsche Cayman GT4 that made the biggest impact in the evo office, but Ferrari's turbocharged 488 GTB and the Ford Focus RS are huge news too.
Not to be left out, Vauxhall launched a new Corsa VXR – while Nissan unveiled its 2015 Le Mans challenger, in the shape of the front-wheel drive GT-R LM. Read all about the week's highlights below.
Porsche Cayman GT4 finally announced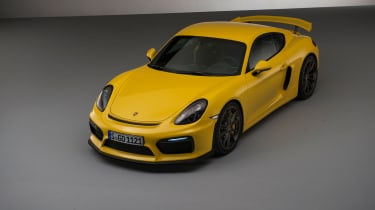 Jethro Bovingdon flew to Germany to get the low-down on Porsche's latest hardcore sports car.
Normally that would be a new 911 GT3, or perhaps a GT2 RS – but this time it's the Cayman that has enjoyed tweaks from Porsche's most talented engineers.
>Watch – evo takes a closer look at the Cayman GT4
Ferrari 488 GTB breaks cover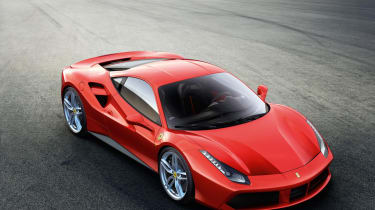 Following the V6-engined Dino 246, Ferrari's mid-engined sports car range has been an unbroken line of naturally-aspirated V8s.
That all ends with the turbocharged 488 GTB, which laps Fiorano quicker than a 458 Speciale and sprints to 124mph in 8.3sec. But will it sound as good as those atmospheric engines?
>Read – Details and pictures on the 488 GTB
Ford Focus RS – the hottest hatch?
With over 320bhp on tap, Ford has wisely opted for all-wheel drive for its newest Focus RS.
Given Ford's talent with chassis development, it could shoot straight to the top of the hot hatchback pile, with the potential for far more excitement than Audi's S3 or Mercedes' A45 AMG.
>Watch – Henry Catchpole speaks to Ford's design manager Ernesto Rupar
Vauxhall Corsa VXR joins the fray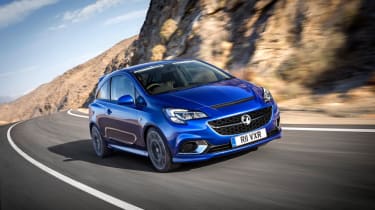 Vauxhall's previous Corsa VXR has only just left evo's Fast Fleet but there's now a new one on the way.
The back-to-basics hatch boasts a 202bhp 1.6-litre four-pot, a 6.8sec 0-60mph sprint and several chassis revisions over its predecessor. For all the details, head to the link below.
>Read – Vauxhall Corsa VXR pictures and details
Nissan goes front-wheel drive for Le Mans 2015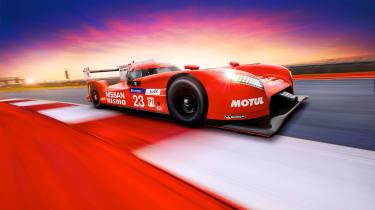 There are plenty here in the evo office who don't really rate Nissan's chances for 2015 Le Mans success – not because of stiff competition (which is a given with Toyota, Audi and Porsche on the grid), so much as the fundamental properties of a front-wheel drive race car.
We're happy to be proven wrong though, and Nissan GT-R LM Nismo engineer Ben Bowlby is a clever chap, as is evident by the pace-competitive Deltawing and ZEOD RC in previous years. Could the GT-R LM be 2015's biggest surprise?
>Watch – Nissan GT-R LM Nismo video and pictures