This week on evo – Porsche vs Corvette, Alfa 4C and more
A look at the most exciting things from the world of evo this week
We're living in an exciting time for sports cars, and this week's stories certainly reflect that. Not only did we review the new Porsche 991 GT3 RS, but we also looked at its historical predecessor. And then answered the age-old Europe versus America question – 911 or Corvette?
Other sports cars also dominated this week's schedule, whether it's a review of Alfa Romeo's latest roadster or a look at a Mazda classic. Read on for more of this week's stories.
Alfa Romeo 4C Spider review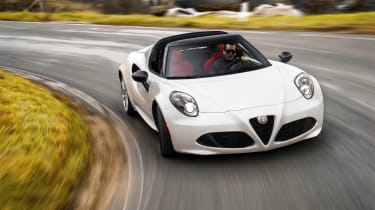 evo hasn't really gelled with the Alfa Romeo 4C so far. We're smitten by the way it looks and by the concept, but the execution has left us cold. Does dropping the roof improve matters? Read our review to find out.
Mazda MX-5 – five of the best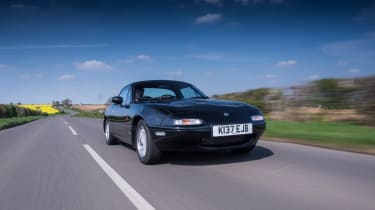 It's hard to find as much fun as the Mazda MX-5 offers for similar money, but  myriad special editions mean finding the right example can be tough. We pick five of the best from the first three generations.
Ask Goodwin – Porsche or Corvette?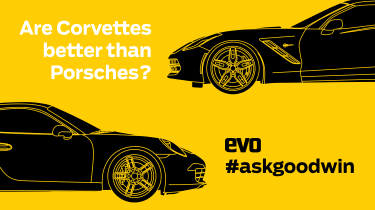 Colin Goodwin was posed a tough question this week – is the Porsche 911 or the Corvette the better car? Your answer might depend on which side of the pond you reside, and Col's anwer does too.
Porsche 996 GT3 RS retrospective
We've driven the new Porsche 991 GT3 RS, and it's fantastic. But where did the modern GT3 RS legacy start? We go back to the 996 GT3 RS to understand how the legend was born.
Watch – Nissan GT-R R32 on track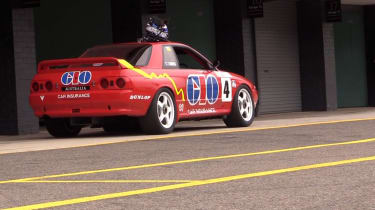 Nissan's GT-R is another modern legend, but has a very different heritage. Nismo let V8 Supercars driver Rick Kelly loose in a 25-year old R32 Skyline GT-R, and recorded a series of videos – you can watch them here.