This week on evo – 217mph Brabus, flying cars, hot hatches and more
A look at the most exciting things from the world of evo this week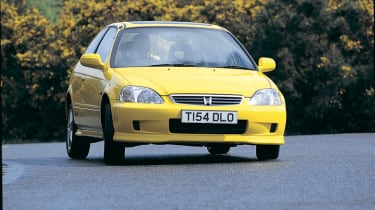 We're breaking you in easy with this week's stories, starting off with a couple of sensible hot hatchbacks, and digging up ten more from our archives. Have you owned any of our forgotten hatchback stars?
After that, things get a bit silly - this week we've covered flying cars, dream cars on a dream road trip and a 217mph luxury limousine. If you need to come back down to earth after all that... well, you could always read this week's 'just looking' feature.
Watch – Audi RS3 vs VW Golf R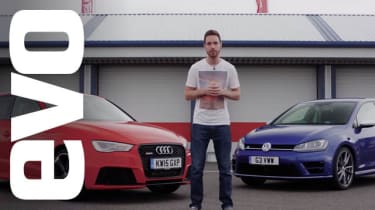 At a glance, you might expect little to separate Audi's RS3 and Volkswagen's Golf R. After all, both sit on the Volkswagen Group's MQB platform, they're about the same size, and each uses an all-wheel drive powertrain.
But the Audi boasts more power, more torque, greater performance and an extra cylinder. It may cost ten grand more, but surely the extra urge will make it a better car on track? Road test editor Dan Prosser finds out in our latest video.
Ten forgotten hot hatchbacks
Hot hatchbacks are a hugely important part of evo life. While not as exciting as supercars nor as glamorous as sports cars, they represent accessible, affordable performance for driving enthusiasts everywhere.
So many manufacturers have dabbled in hot hatches through the years that inevitably, some have fallen out of the limelight. We selected ten from past issues of evo, and our predecessor Performance Car, that deserve another chance to shine.
Ask Goodwin – flying cars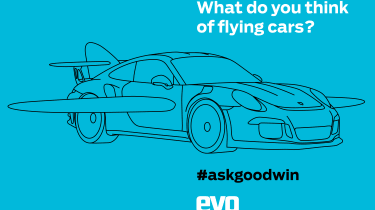 Our columnist Colin Goodwin is a huge petrolhead, and a flying enthusiast too – he built his own Van's RV-7 aircraft in his shed, and has been known to turn up at the evo office in it.
Given these passions, an evo reader questions why Goodwin is so sceptical about Terrafugia's flying car. To find out the answer, head over to the article.
Watch – evo's Le Mans road trip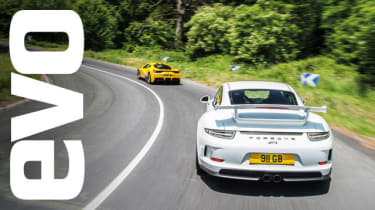 Back in June, the evo team made the pilgrimage to Le Mans, to catch the famous 24 hour race. Two cars seemed perfect for the job – the Porsche 911 GT3, and Ferrari's 458 Speciale.
This is evo's video account of that dream road trip, plotting a course past other historic racing circuits and points of interest.
217mph Brabus-Maybach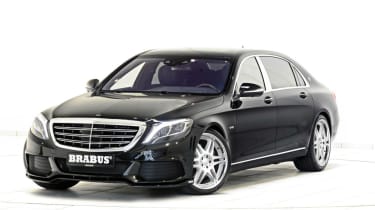 Brabus has a well-deserved reputation for turning fast Mercedes-Benz saloons into astoundingly fast ones. We discovered this as early as issue 005, when we tested the 206mph Brabus EV12.
The concept of an ultra-fast limousine is no less appealing in 2015 than it was in 1999. Only now, the Brabus-Maybach – all 2.8 tons of it – does 217mph.