This week on evo – Boxster Spyder, drifting and more
A look at the most exciting things from the world of evo this week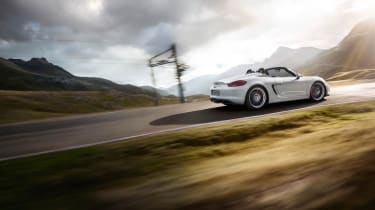 This week we learned that one performance car manufacturer charges over £800 to paint the air vents of its sports cars. You can read about it in our feature on eye-widening performance car options.
We also learned that it's much easier to put the roof up on the new Boxster Spyder than it was the old car, that the new Mercedes-AMG C 63 Coupe is the fastest C-Class yet, and that our columnist Colin Goodwin has very particular tastes when it comes to drifting. Read about this, and more, at the links below.
Watch - Porsche Boxster Spyder video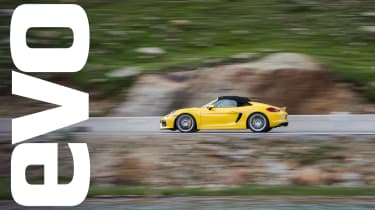 It may lack the 911 GT3 componentry found in the Porsche Cayman GT4, but the latest Boxster Spyder has its own appeal – including a top that's now suited to the speeds the car can reach.
Henry Catchpole is your host for our latest evo Diaries video, in which he demonstrates that roof – along with some of the Spyder's more exciting characteristics.
Ask Goodwin – Drifting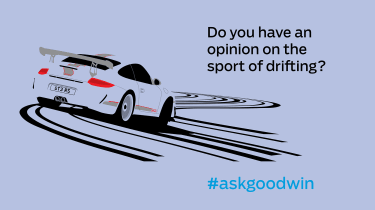 Drifting has risen from an underground activity practiced by young Japanese drivers on local mountain roads, to a full-blown sport over the last few decades.
Colin Goodwin isn't exactly one of the sport's detractors, but when it comes to cars going sideways he has preferences. Add your own thoughts to the discussion here.
Mercedes-AMG C 63 Coupe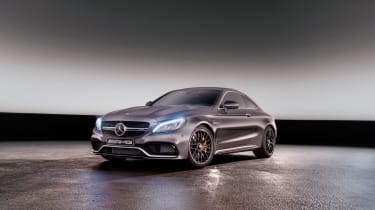 We still have our reservations about the BMW M4, so we welcome the introduction of an all-new Mercedes-AMG C 63 Coupe.
The last C 63 Coupe was a highly satisfying tool, and with AMG's 'hot V' V8 engine – cribbed from the AMG GT – the new car is the fastest C-Class model yet.
Eye-widening performance car options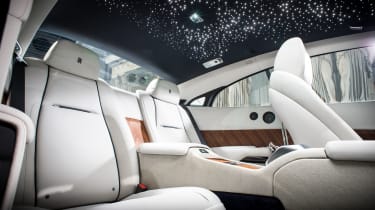 In evo 210 we reviewed the Mercedes-AMG GT S, resplendent in a coat of Solarbeam yellow paintwork. Nothing special, you might think, except the paint costs £10,695.
We've gathered together a selection of other ludicrously-priced options, from £580 iPod connections to huge sums paid to not paint a supercar.
Jaguar XF review
There's no word on a new R model yet, but the latest Jaguar XF certainly provides solid foundations for a high-performance saloon.
We've delivered our verdict on the new executive saloon and discovered a chassis worthy of topping the class – as well as strong performance, quality and that all-important Jaguar ride.