This week on evo – Yamaha sports car, next Mazda RX-7 and more
A look at the most exciting things from the world of evo this week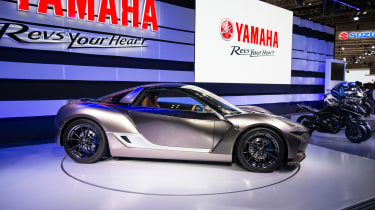 The Tokyo motor show has been an undoubted highlight of the past week. While genuinely new vehicles were in relatively short supply, the presence of several exciting and potentially affordable sports cars - notably those from Toyota, Mazda and Yamaha - makes us relish the next few years of exciting drivers' cars.
It's been a good week for Lewis Hamilton too. Love or hate him, Hamilton's talent has shone brightly this year. He's outpaced, out-raced and out-thought teammate Nico Rosberg, and been in the right place to fend off the increasing challenge of Sebastien Vettel and his ever-improving Ferrari.
Lewis can now relax for the final few races - not that he will - but we're looking forward to an even tougher season in 2016.
Yamaha Sports Ride concept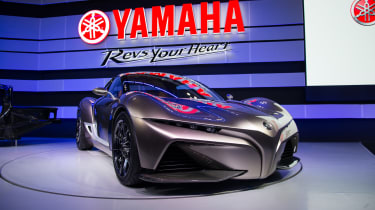 The biennial Tokyo motor show isn't often the place to find European-relevant vehicles, but excitement is rarely in short supply.
This year, Yamaha was one of the brands providing the most excitement, with the unveiling of its latest concept – a lightweight sports car constructed using Gordon Murray's iStream technology. Will Yamaha build it? That's unclear, but iStream might just make it justifiable.
Lewis Hamilton takes third F1 title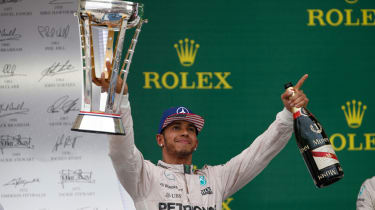 Congratulations to British F1 star Lewis Hamilton, who took his third World Championship victory at Circuit of the Americas this week.
His win at the American track not only puts him equal on championship victories with Ayrton Senna, but moves him ahead of rival Sebastien Vettel in the all-time winners list – behind only Alain Prost and Michael Schumacher.
Watch – Aston Martin DB10 driven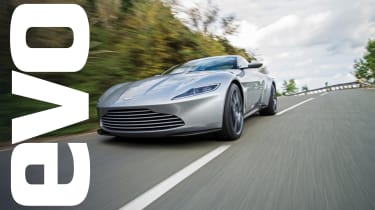 What's it like to be James Bond for a day? Jethro Bovingdon has got closer than most.
No, he hasn't become an international super spy, and Halle Berry, Eva Green and Olga Kurylenko have been notable by their absence around the evo office. But Jethro has driven Bond's latest vehicle of choice, the Aston Martin DB10. You can watch it – and read about it – here.
Ask Goodwin – what is an 'evo' car?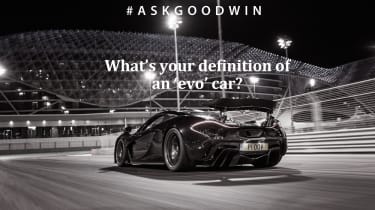 We've spent a fair chunk more than 200 issues exploring the motoring world for 'evo' cars, but Colin Goodwin thinks there might be more to it than the vehicles.
In fact, argues Goodwin, it's more about the driver. Find out what he means – and whether you meet his definition of an evo driver – by clicking here.
Mazda's next RX-7?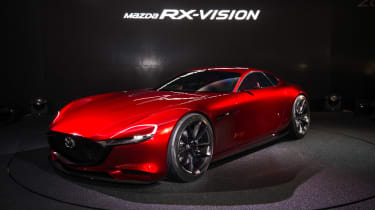 The Mazda RX-7 is back! Okay, maybe not quite yet, but the RX-Vision concept presented at the Tokyo motor show is as close as we've seen in a long time.
Unlike the RX-8 that replaced Mazda's old sports car, the RX-Vision is a proper two-door coupe, with a long bonnet, squat tail and beautiful detailing. And Mazda seems quite keen to make it happen…