This week on evo – Lightweight E-Type, new Fiat Spider and more
A look at the most exciting things from the world of evo this week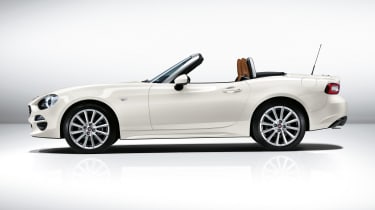 With the Los Angeles auto show underway, most of this week's news has hailed from the United States – but some of our most significant stories have been closer to home.
In the links below you'll find opinion on the Wales Rally GB, a drive of Jaguar's stunning Lightweight E-Type and a full run-down of evo's Leaderboard lap times. Here are the biggest stories on evo.co.uk this week.
Five things we learned from Wales Rally GB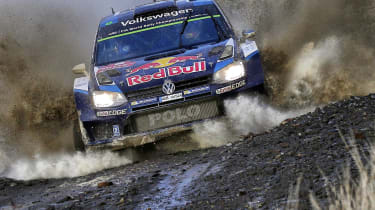 Henry Catchpole studiously followed this year's Wales Rally GB and has drawn several conclusions on both its competitors and rallying as a whole.
If you've got any opinions on this year's WRC – or WRC in general – make sure you comment at the bottom of the story, or speak to us on our Facebook and Twitter feeds.
Bentley Bentayga driven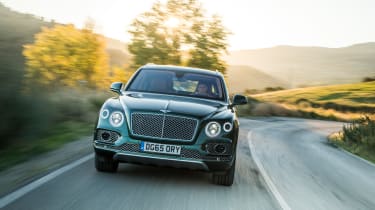 Comfortably the most polarising vehicle we've driven this year, the Bentley Bentayga is a car many think simply shouldn't exist.
All that really matters though is how much of a success it is for Bentley, and with 5500 pre-orders, it's already looking strong. Read our full review here.
evo Leaderboard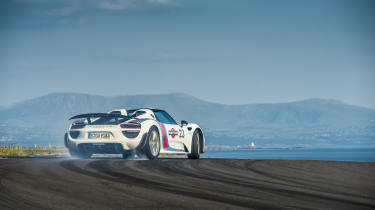 We've driven more cars in more laps around more circuits than we could possibly count, but until now our reports and videos have been scattered widely across this website and our Youtube page.
Now they're all in one place: Here's our definitive list of times from Anglesey, Bedford Autodrome and Blyton Park, with links to videos for those vehicles we've recorded as well as timed.
Fiat 124 Spider revealed
If you weren't keen on Mazda's latest MX-5, perhaps Fiat's interpretation will prove more appealing.
It's similar under the skin and built in Mazda's Hiroshima factory, but uses Fiat's own turbocharged engine and retro-inspired styling. Would you choose one over the Japanese car?
Watch – Jaguar Lightweight E-Type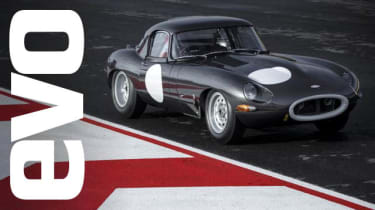 This could be one of the most beautiful cars we've driven this year, and it's certainly among the most expensive. It's Jaguar's Lightweight E-Type, and Jethro Bovingdon has driven it on video here.
Lord March might not recognise it for the annual Goodwood Revival, but if you haven't got the means for one of the original lightweight racers, this is as close as you'll get – and it's brand new.