RUF: the original Porsche tuner
evo's tour behind closed doors at RUF – the famous Porsche fettler
The evironment in which we expect cars to be manufactured has changed. The vision of grimy, industrial factories of the '60s and '70s has been replaced by clean, clinical spaces. Car factories now look like medical laboratories lined with shiny white tiles. This aesthetic has filtered down to every level of car production, regardless of scale. 
So when photographer Aston Parrott and I arrive at Ruf's factory in Pfaffenhausen, southern Germany, and peek through the slightly murky plastic windows to see terracotta floors, raunchy calendars, oily engine parts, and proper tools left on benches, it is a pleasant surprise. As is spotting a Volkswagen T3 bus rubbing shoulders with a Ruf CTR3 supercar, an immaculate Porsche 993-based Turbo R and a Porsche 918 Spyder.
Yet there are no employees to be seen, something that is emphasised when we reach an empty reception area. Turns out we've turned up just as everyone sits down for their daily buttered pretzel at 9.40am. This happens in the world's most captivating storeroom, at a long table surrounded by an array of obsolete original Porsche parts and rare Ruf spares, and with a carbonfibre 964 bodyshell suspended overhead.
Marcel Groos, son of company owner Alois Ruf, commences our guided tour. Alois still runs the company he helped found from his father's garage nearly 60 years ago. Often thought of as merely a tuner, Ruf actually qualifies as a car manufacturer under German regulations, and thanks to a close relationship with the Porsche factory is able to ship in brand new bodyshells to which it attaches its own VIN plates. But as we're about to discover, Ruf has many more strands to its business.
As well as manufacturing new cars, Ruf also performs restorations on old Porsches, so one side of this area is full of crusty, black and oily engines that are yet to be rebuilt. As you look from one side of the bench to the other you can track the evolution of an engine's renovation, the components becoming cleaner and shinier until finally you get to fully built engines wrapped in clear plastic, as if brand new. After inspecting the two dyno rigs that every engine is tested on before being installed in a car, we are directed across the road to meet the inspiration behind the company, Alois Ruf.
Partnership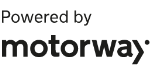 Need to sell your car?
Find your best offer from over 5,000+ dealers. It's that easy.
The business started servicing and restoring Porsches back in 1960, and in 1974, following the death of Alois's father's, the company focused its attention solely on Porsches. The first Ruf-enhanced Porsche arrived in 1975, the first Ruf model two years later.
Alois's clear vision of what Ruf is capable of achieving and the standards it needs to maintain are abundantly clear. I eye-up an immaculate early 911 Targa that looks to be a high-quality restoration and am about to praise the work when Alois interjects. 'That's not one of our restorations,' he says. 'We wouldn't have been happy with that finish.' I admit I thought it looked pretty good, so he shows me another Targa that has been restored by Ruf. It gleams brighter somehow, and despite Alois opening doors and removing panels to show me deeper into the Targa's internals, there's not a single blemish to be seen.
Next we're taken inside a vast room where customer cars are waiting to be repaired, restored or serviced, or are just being temporarily stored. As well as a number of standard Porsches there are some race- and rally-prepared 911s and a remarkable collection of Ruf models from the last four decades. 'We'd rather you didn't take photos in here,' says Alois before Aston has chance to raise his Nikon. 'It's not as organised as we'd like.' Respect for customer privacy is a contributing factor in Ruf's success.
Away from the storage areas, we walk up a short corridor and I can smell hot metal. I don't need to be told we're heading for the bodywork and fabrication department. Sure enough, when the door opens, men are operating lathes and drills, and you can hear the crack and buzz of welding. Everything here is reassuringly traditional and if it weren't for the bare 991 Carrera bodyshell, with its integrated roll-cage visible and holes in its haunches ready to have new Ruf air intakes welded into place, you could be convinced you had been taken back to 1967.
As if to remind us that this is still the 21st century, a host of laptops are plugged into what looks like a 964, only more modern. It's a Ruf SCR 4.2, so although I wasn't wrong with my 964 guess, it's actually a new car with a carbonfibre body and powered by a modified, water-cooled Mezger engine. Looking even more modern next to it is a half-built CTR3 – Ruf's mid-engined supercar. Its tubular spaceframe rear end supports a billet aluminium crossmember and pushrod-actuated suspension. It wouldn't look out of place on an LMP1 car and is as immaculate as it is technologically impressive.
Finally, a visit to the paint shop serves up a surprise in the form of a Jaguar E-type. 'One of our customers didn't trust anyone else to paint it, so we've made an exception,' Alois explains. There's no false veneer of competency at Ruf, no superficial layer of faux organisation. Instead what is apparent is an abundance of expertise and quality. It's obvious in the confidence and skill with which the employees work, the technical sophistication of the cars and the exceptional standard of finish they're built to. Ruf perfectly illustrates that clean white spaces and laboratory conditions aren't needed to create incredible cars.
But I can't leave without investigating the VW T3 bus further. A set of deep-dish 964 Cup-style wheels hint at its provenance: it's one of 15 T3s built by Porsche in the 1980s, used to transport its race team and fitted with a 3.2-litre flat-six from a 911. It's here because no one else can restore it as fastidiously as Ruf can.