BMW M Coupe v TVR Tuscan
Toyota's new Supra isn't an obvious descendent of its 1990s forebear, so perhaps the BMW M Coupe and TVR Tuscan are its spiritual predecessors – and they still take some beating
When you get right down to it – and I concede, the velvet burble of a muscular V8 and the multi-faceted majesty of an Italian V12 have their attractions – nothing hits the real-world sweet spot quite like a straight-six. A large capacity, front-mounted straight-six driving rear wheels via a manual gearbox. It's the elemental, eternal combo that snaps together like Lego – the formula that has given life to era-defining sports cars of which the first Corvette and E-type are merely the most obvious.
Arguably the greatest modern exponent – what we all thought would be the last Toyota Supra, the A80 – had already become a cult when UK sales ceased in 1996. By the time it finally rolled out of the Japanese market in 2002, reports of people weeping in the street probably weren't apocryphal. Some, presumably, were the tuning specialists responsible for turning up the wick on a car already capable, in standard form, of outrunning a contemporary V8 Ferrari. Along with Bugatti Veyrons and Nissan GT-Rs, Toyota Supras became some of the fastest-moving objects on the planet that weren't flying through the air.
Now, after much wrangling and a controversial hook-up with BMW, the Supra is back, looking a bit like a Toyota GT86 that's overdosed on protein shakes, with additional curvitechture by the house of Lexus but, crucially, sporting a 335bhp, turbocharged 3-litre straight-six of Munich provenance under an appropriately long bonnet (among many other BMW bits and pieces).
> Toyota GR Supra review - Japan's sports car hero driven on road and track
Conveniently, a shiny new right-hooker has parked itself beside two straight-six performance icons we made earlier – a 'bread van' BMW M Coupe 18 years its senior and a TVR Tuscan 2 from 2005. It's quite a sight here on the outfield at the Bedford Autodrome and, on a different day, would be the making of a very tasty new-versus-old group test, as they'd all be ballpark power and value competitors aside from their spiritual kinship. But the Supra's show is strictly photographic and we don't blame Toyota for wanting to keep its powder dry. While the cars are so close together, though, I can't help thinking that what now must be considered the Supra's great granddaddy does 'muscle suit' styling more succinctly, and the still sexy Tuscan's curves drop a fairly devastating 'less is more' bomb on the newcomer's admittedly fascinating excess.
Partnership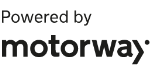 Need to sell your car?
Find your best offer from over 5,000+ dealers. It's that easy.
Instead, this is more of an old-school reunion; an exploration of 'sixiness' when things were simpler but almost certainly no less enjoyable. Presented to the world as the Tuscan Speed Six in 1999, TVR's new two-seater was bold, beautiful and ballistic, the perfect antidote to the standards of good behaviour, natural understatement and Gary Lineker-grade decency exhibited by many German sportsters. Years before the company's eventual demise, TVR was in its pomp, oozing bravura and a cool contempt for immaculately engineered convention, particularly of the kind peddled by Porsche. It styled itself as a company that offered a gritty Brit alternative to the polished Zuffenhausen zeitgeist.
Even so, the tweaked and fettled Tuscan 2 that followed six years later sought to straighten out many of the original car's niggles and fails. TVR claimed to have made no fewer than 300 detail engineering changes – everything from ventilation fan volumes, to dynamic essentials such as suspension geometry, steering rack assistance and spring and damper rates. What didn't need fixing was the 350bhp version of Blackpool's hearty 4-litre straight-six that allowed the lithe Tuscan to hit 100mph in less than ten seconds with the kind of sensory stimulation that made it feel quicker than any rival boasting comparable against‑the-clock chops.
Well, we'll see. Any car with BMW Motorsport's 3.2-litre straight-six under its bonnet is amply equipped for a fight. It doesn't matter that it looks like a car seen through the eyes of someone in an altered state of consciousness. It doesn't matter that its M Roadster sibling is a bit of an underachiever. What matters is this. Three-hundred and twenty-one horses at 7400rpm. Throttle response sharp enough to splice molecules. An engine note more urgent than a four-minute warning. And the dynamic wherewithal to make the most of it in a car structurally stiffer, crisper handling, smoother riding, more refined and more practical than the M Roadster. With Anthony Ingram leading off in the TVR, I get to rekindle a relationship with the M Coupe after what must be a 15-year gap.
And it's good to be back. The cabin architecture is an object lesson in shrink-wrapped efficiency. Unlike the car's dramatically broad haunches, the sucked-in waistline renders the interior slim and intimate; all the switchgear is easy to reach and works with a precise, hard-edged feel. The big dials and console gauges are right in there with you, a subliminal presence requiring only a fractional glance to read.  And it's an easy car to drive from the off, throttle and clutch cooperating smoothly, the short-throw gearchange snicking across-gate with satisfying surety. In fact, everything about the M Coupe is designed to give the driver a direct route to gratification.
> TVR seeking £25m to fund Griffith production
As the bulbous snout starts to gather-in one of the B660's more sinuous sections and simmering urgency gives way to sustained savagery, it's more than ever apparent that the S54 motor from the E46 M3 (earlier M Coupes got the E36's S50 that conceded 45cc and 4bhp) lends the car a very distinct sense of 'self'. There's a lean, raw motive simplicity to the M Coupe that, in purity of purpose, has to be a match for the TVR's – a quality that's missing with the subtle, multi-layered shriek of a six-pot Porsche Cayman. The M-car feels salty and unreconstructed in a way that the silkily screaming Porsche never quite does, and the M Power motor's bellicose edge is more sensually intense in the compact, lean M Coupe than in its original M3 home, where decibel density is mostly shrouded by the smoothing and filtering regimes of the four-seater's suaver remit.
Irrespective of its charted shape, subjectively the engine's torque curve sells the idea of being slightly less peaky than the Bonneville Salt Flats. Here's naturally aspirated slam and spin in peachy harmony – smooth, linear, heavy-fisted power that can be finessed to the nth degree with a finely calibrated throttle or deliver the kind of eye-widening adrenaline jolt that's seldom experienced outside of supercardom.
Although you might suppose a tugging-at-the-leash desire to reel in the horizon makes the M Coupe a precarious handful, something closer to the opposite is true. Chunky as its power and torque stats are, they're comfortably contained by the fat-booted chassis, and fully exploitable without having to skim the limit. As the curls and kinks of the 660 begin to straighten, the rate at which the M Coupe piles on velocity is a little unsettling. It's a blazingly rapid little car. Out of the tighter turns, the gumball rear tyres simply grab the tarmac and catapult the BMW forwards – no slack or waiting for turbos to spool up. With that kind of immediacy and precision under your right foot, hitting and maintaining a rhythm isn't so much an ambition as a free pass.
Huge fun and quite addictive. If I'm a little reluctant to swap seats, I reason to myself that it's understandable since Tuscans account for two of the scariest moments I've ever had at the wheel of a car. One involved disturbing a flock of sheep grazing peacefully in a field enclosed by a drystone wall in Wales. Probably the last thing they expected was a metallic orange TVR joining them for breakfast or the blizzard of shattered glassfibre bodywork that blew in soon after. The other happened at 170mph (and counting) in a 400bhp Tuscan S on a German autobahn, when the front splitter fell off and made a noise so loud I momentarily believed a sniper had taken out a front tyre with a high‑velocity bullet.
Time to bite the bullet. Despite the smoothing off of rough edges, the Tuscan 2 is a poignant reminder of how things used to be: big audio dynamite exhaust, honest, earthy thump in any gear, original design outside and in. It won't put you through a hedge backwards unless you really ask it to – the ride and damping have been sorted, and there's more grip than you might expect.
Its cabin is low, cosy and stupendously curvy – closer in its sculptural use of gleaming aluminium to a Pagani Zonda than any other car I can think of. It's a shame the rather slippery leather-trimmed seat isn't a snugger fit, or the gimmicky, over-styled steering wheel better to grasp but, once ensconced, it's a charismatic workplace. The chunky gearchange takes getting used to and it isn't long before I remember why I don't like bottom-hinged pedals – my shoes keep sliding up them.
Part-throttle inputs move the Tuscan with a disarmingly casual ease, parrying the propulsive violence to follow. The initial exhaust gargle is quickly smothered by a deeper, darker bellow, the gathering tug of gravity and spatial compression on any and every straight distorting normality – and frames of reference that shudder a little at their edges, too.
As well as sounding something like a strafing WWII fighter, the Tuscan feels every bit as absurdly fast as it should with a more than 320bhp per ton power-to-weight ratio. This isn't power you apply blithely, not even in an example with a sorted chassis like this one. There's a degree of camber sensitivity that's simply a part of the car's dynamic make-up and something you must adapt to. On awkwardly contoured sections of road, the nose can feel as if it wants to be in two places at the same time. The trick is not to try to make up its mind but loosen your grip on the steering wheel and let it get on with it, applying gently coaxing inputs. It isn't relaxing, but it is involving. In fact, it's rare to feel so wired.
Body movement is well controlled, and grip, for the most part, strong enough to entertain serious cornering speeds without testing the chassis' outer limits. If you do you'll need to wrap on the corrective lock quickly and accurately, because although the TVR encourages and rewards commitment, it doesn't flatter mistakes. Fortunately, the well-weighted steering is so direct that flailing arm saves aren't required, although some care is needed not to over-correct. Accept that, and the Tuscan feels amazingly nimble on more challenging sections of road, and yet, for all its quicksilver reflexes, it is supple enough to stay comfortable when the road surface roughs up.
When we arrive at the photographic bend I step out to stretch my legs and invite young Ingram to have a go, with the strict proviso that he doesn't spare the horses, as this is something I need to hear. As he moves off, those distinctive carbonfibre-clad exhaust pipes unload a goosebump-inducing shockwave of infrabass energy that washes back down the road and, simultaneously, the Tuscan starts to disappear at a rate that looks like a speeded-up film.
Action snaps snapped, I climb back behind the wheel. Although no featherweight, the glassfibre-bodied TVR is respectably trim at around 1100kg, and whatever other virtues one might attribute to the Blackpool-designed 4-litre motor, its ability to hammer the slippery bolide down the road is inescapably its greatest. Put simply, the thrust smashes the back of my head against the seat and then builds with the rumbling intensity of an avalanche. Dashing to 60mph isn't really its thing, though it will get there in just 4.5 seconds if asked. The serious stuff happens after that and doesn't let up until any chip-tweaked hot hatch that thinks it's hard enough has got the memo. The M Coupe is made of swifter stuff, though, and at the next sandwich stop I ask Antony to vacate the seat once more.
There are some fast bends on the run back to the Bedford Autodrome and some tight 'n' twisty ones, too. The BMW's core tidiness combined with a natural sense of flow and precision need little, if any, re-acclimatisation, and although the homeward traffic is building, the road's more entertaining sections are clear enough to have some uptempo fun.
The firm springs and expansive rubber don't seem to exact too harsh a penalty on ride comfort, either – at least not in the light of the chassis' extraordinary tenacity. Despite an almost preternatural eagerness to turn in, there's no edginess and just a whiff of stabilising understeer. Even lifting off mid-bend elicits nothing more than a mild tightening of line. Languid power drifting? Easier in the wet, but it doesn't feel like the car's natural métier on the road. Or at least on this road right now.
You don't even need to wind on a heap of revs to go fast. Fifth has enough shove for everyday overtaking, fourth is ideal for brisk B-road work and third is a painless, humane hot hatch killer. More than that, though, the M Coupe connects on levels today's car makers seem to have forgotten about and that I fear may be missing from the new Toyota Supra, for all its speed, competence and composure.
'Character' was often used as a euphemism for 'flaws' and, between them, the BMW and TVR could compile a lengthy list. Point is, I don't care. Straight-six magic lives within them both and it's a valuable commodity to be cherished. Personally, I'll take the M Coupe, but I can't deny that going a few more rounds with the Tuscan was a blast.
With thanks to Ross Schloeffel for lending his BMW, and also to Str8six for the TVR.
BMW M Coupe (S54 engine)
| | |
| --- | --- |
| Engine | In-line 6-cyl, 3246cc   |
| Power | 321bhp @ 7400rpm |
| Torque | 261lb ft @ 4900rpm |
| Weight | 1375kg |
| Power-to-weight | 237bhp/ton |
| 0-62mph | 5.3sec |
| Top speed | 155mph (limited) |
| Price new | £40,595 (2001) |
| Value today | £25,000-50,000 |
TVR Tuscan (Mk2)
| | |
| --- | --- |
| Engine | In-line 6-cyl, 3994cc |
| Power | 350bhp @ 7200rpm |
| Torque | 290lb ft @ 5500rpm |
| Weight | c1100kg |
| Power-to-weight | c323bhp/ton |
| 0-62mph | 4.5sec |
| Top speed | 165mph+ |
| Price new | £39,850 (2005) |
| Value today | £34,000-44,500 |