Building the Little Car Company's small-scale Ferrari 250 TR
The Little Car Company's toy-like Astons and Ferraris have a very grown-up price tag. We grab our full-size spanners to help built one – and go for a brief test drive
In the late 1990s I spent a day at Maranello working on the production line. It was an amazing experience, kitted out in official Ferrari overalls and eating lunch in the staff canteen. In truth I wasn't on the line helping to build F355s, I was next to it in a sectioned-off area in which a small team of people were hand-building F50s. 
My partner was a guy from Sicily who spoke no English, which, with my limited Italian, meant that we had to use hand signals. It worked well enough for me to fit a whole powertrain into the back of one F50. I signed the chassis while nobody was looking and, assuming that the complete rear-end of the car didn't fall off due to Goodwin finger trouble, that car probably still resides in a collection somewhere.
> Synthetic fuel v regular unleaded: sustainable petrol put to the test
Today, greyer but no less excited, I am helping build a new Ferrari. It is a much simpler car than the F50, although still rear-engined, and I am in Bicester, England, rather than Maranello, Italy. I suspect also that there will not be pasta for lunch. Or football on the screens in the works' canteen as there was at Ferrari. 
At first I didn't get the point of the small-scale, electric replicas of the Aston Martin DB5, Bugatti Type 35 and Ferrari 250 Testa Rossa made by The Little Car Company. Too expensive and with a limited use. This from someone who on a trip to Harrods with his mum in around 1967 saw a child-sized replica of a 1920s Bentley and nearly hyperventilated, if a four-year-old can do such a thing.
Then, last summer ex-evo editor Nick Trott took me over to The Little Car Company and introduced me to CEO Ben Hedley, who promptly suggested that I have a go in one of the cars. All of them, in fact. It turned out to be an epiphany on multiple levels. Firstly, it turns out that these Lilliputian electric cars are an absolute hoot to drive and have a massive grin factor (and I usually loathe EVs). Second, after a guided tour around the workshops, I was blown away by the quality of the workmanship, from the hand-formed aluminium bodies to the intricate detailing. And lastly, Hedley is a very charismatic bloke and a proper enthusiast. 
That just leaves the issue of the cars costing an appropriately small fortune, which in the case of the Ferrari 250 TR is £97,000 plus local taxes. A mad price? No madder in my view than spending £2.5m on an Aston Martin Valkyrie, which to my eyes is pig-ugly and is almost certainly unusable on the public road and not much less so on the racetrack. 
Partnership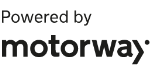 Need to sell your car?
Find your best offer from over 5,000+ dealers. It's that easy.
Matt Faulkner is 27 and has been working at The Light Car Company for just over a year. He served his apprenticeship at a Nissan dealer, which sounds rather lame until it is explained that the dealer was Andy Middlehurst, high priest of all things Nissan Skyline/GT-R. Around 65 people work at TLCC, from engineers to designers to software experts to people like Matt who assemble the cars. Then there are the staff who deal with the ever-expanding order bank. Already almost 300 small cars have found homes around the globe, with several ending up at the same address. One enthusiast has six cars.
In the squeaky-clean workshop there are two lines of cars, one of almost completed Testa Rossa Js (J standing for Junior) and another of almost bare DB5 Volante chassis. Interestingly, the DB5 features a tub constructed of an aluminium honeycomb sandwich, whereas the Ferrari features a tubular steel chassis just like the original. Faulkner and I are working on a Ferrari. 'We normally work in pairs,' he explains, 'and it takes us a couple of days to build a complete car. Once it's done we give it a comprehensive test drive that includes laps on Bicester's track.'
The bare bodies, already mounted to the chassis, come to Bicester from a company called Streamline in Northampton, part of a larger group called Fablink that supplies numerous OEMs with low- to medium-volume production parts. The bare aluminium bodies look superb and it's no surprise to hear from Hedley that several customers have bought bare shells to polish and hang from walls.
Our car is already painted in a lovely deep red. The live rear axle, complete with 12kW electric motor, is already fitted. The floor isn't in yet, which makes sliding up under the car and working on it from inside very straightforward; although the car is 75 per cent scale, it is surprisingly easy to get access to any area that you might want to work on. 
My first job is to fit the sheet steel bulkhead, through which the steering column will pass. The TR, unlike the DB5, is left-hand drive. Faulkner passes me a handful of dome-headed Allen key bolts, which fix the top of the bulkhead into a chassis crossmember. This is easy because they screw into captive Rivnuts, though those down the side use regular Nyloc nuts and a washer. Now disregard my earlier comment about everything being easy to reach as there's an expletive as I drop a nut. 'It happens. Try using this,' says Matt, as he hands me a piece of foam, which I can use to jam the Allen key into the bolt's head, freeing up a digit with which to hold the nut and washer. Just one of the little tricks that you learn after you've built several of the cars. With a total run of 299 Testa Rossa Js to be built, Faulkner and his colleagues will be able to build the cars blindfolded.
The beautiful Nardi steering wheel that sits in its protective cloth cover on a nearby workbench is clearly smaller than the real thing, but many other components on the car are the same dimensions as if they were fitted to a full-size car. The steering rack, for example, is a standard part as fitted to many racing cars and the universal joints that allow the steering column to turn its way down from the dashboard to the rack are also chunky items. The car is most certainly over-engineered in many areas. Also full-size, not surprisingly, are the foot pedals. They're actually supplied by Ferrari, which shows how close the relationship is between TLCC and Maranello.
Around 550 components make up a complete Testa Rossa J. Although there are some machine tools at the company, including a lathe so that one-off components such as spacers can be made, almost all the car's components are outsourced. The brake calipers, for example, come from Brembo and are the same as used on the back of Ducatis. Special parts, such as the splined hubs, are machined by outside suppliers. Every part is beautifully made and fits perfectly. Ferrari Classiche supplied the blueprints for the 1957 250 TR on which the TLCC car was based, the drawings then scanned and the design finessed on CAD.
Steering column fitted, the universal joint nuts and bolts are torqued-up and then marked with yellow pen to show that they've been done. One of the last jobs is to fit the batteries that live in the space behind the dashboard and in front of the bulkhead that we've just fitted. The same 1kW battery packs are used in all the cars; three of them in the Ferrari.
Just along from the car that Faulkner and I have been working on is a Testa Rossa fitted with the new Pacco Gara (Italian for track pack) option, which consists of drilled brake discs, a quicker rack and a bit more power, plus a removable roll-bar. 
Pondering over which other great classics The Little Car Company could put in the shrinkometer makes for good bar chat. How about a Maserati Birdcage or a Jaguar D-type? I suspect that any car company would now leap at the opportunity to have one of its legendary machines recreated in this way. Especially now that Ferrari, always the most protective (often ruthlessly so) of its brand, has opened its arms.
I have a quick thrap around the Bicester track in the Testa Rossa J with Pacco Gara option before I leave and it's tremendous fun to drive. You might think that a confirmed EV atheist would dislike its method of propulsion, but no. Electric drive is perfect for these machines. With something like a Briggs & Stratton single-cylinder they'd be dreadful and there's not enough space for even a small multi-cylinder motorcycle engine. Also, you just don't need any more power.
I didn't ask Ben Hedley if it would be possible for me to buy a Testa Rossa as a kit, but even if it were an option, I fear that me putting it together would not result in a significant discount on the price.
This story was first featured in evo issue 309.