My Life & Cars – David Brodie, racer and BBR co-founder
Since the early '60s he's been racing cars or tuning them to go faster. Here David Brodie shares just some of his career highlights
David A Brodie is many things. For starters, he's Brode, a name he calls himself, as do all his friends and acquaintances. He's a hugely successful saloon car racer, in club, British and European championships, who will be forever associated with a wide-arched Mk1 Ford Escort affectionately known as Run Baby Run, a car that reputedly won 200 races in the years 1969 to 1972. He's held lap records at all the UK circuits, a few of which stood for many years; in the case of the Crystal Palace circuit, now long closed, he says, 'I'll hold that one forever.' 
He has long been a friend to motor racing's elite, having helped out Frank Williams in his early career (later becoming a director of Williams Grand Prix Engineering at its outset) – and was best man and limo driver at Ronnie Peterson's wedding, a favour the Formula 1 driver later returned. Barry Sheene was a good mate. He's a scallywag – at least, in his youth he was, and doubtless in adult life as well – having been expelled from private school and then having his driving licence revoked for three years (reduced to two after an appeal). 
> BBR Supercharged Mazda MX-5 (ND) 2023 review – tuned 250bhp roadster driven
Brode's irreverent, mischievous, and has no time for political correctness – think DCI Gene Hunt, the character from the BBC series Life on Mars and Ashes to Ashes, but with Nomex and a crash helmet. He's a businessman and race team owner – Brodie Brittain Racing, or BBR, the company now better known for tuning MX-5s. He's competitive on track and in life in general, never more so than when leukaemia tried to punt him off the circuit. He's bloody funny, and seemingly doesn't care if you quote him saying something potentially libellous. And he's got more stories to tell than the British Library.
Partnership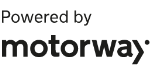 Need to sell your car?
Find your best offer from over 5,000+ dealers. It's that easy.
Although Brode claims that he's nothing like his father – 'He was the sweetest man I ever knew, had the nature of a saint, which I certainly haven't got' – Brodie Snr clearly did exert some influence over his offspring. In 1951, when Brode was eight years old, his father took him to watch the British Grand Prix at Silverstone, sparking an early interest in motor racing. And one tale suggests that Brode's impish spirit may be something to do with his dad…
'My father had a Bentley that he'd bought from Sir Malcolm Campbell of land and water world speed record fame. It still had the Campbell crest on the doors. And back then, in proper England, that was an invitation to go anywhere for free. We went to pantomimes and had seats in the royal box while they parked the car for us, we got into the Bath hot springs, were given free samples in shops.
'The Queen always attended the FA Cup Final at Wembley and we just happened to be out shopping one Final day. The police saw the crests on the Bentley, parted the crowds, and we drove all the way up the high street to Wembley stadium. Dad said us kids had to look the part, so we waved out the windows at the crowds like we were royalty.'
When he was about 14, Brode gained driving experience by 'borrowing' a Studebaker that was often parked nearby with the keys in the ignition, to visit late-night cafes with his mates. His first car was a Fiat 500: 'I could cycle quicker than that,' he laughs. 'So I bought an Austin A30, which I thought was the same thing as an A35, but wasn't. The A30 had an 800cc and the A35 had a 950, as well as a much nicer, bigger rear window.
'So I converted my A30 to 1150cc, fitted four Amal motorcycle carburettors to give it more power, and had the big rear window put in. On the weekends me and my mates Roland and Monty used to drive it out to circuits like Brands and Silverstone to watch the racing. One Sunday we were sitting on the car at Brands watching the field go up the hill at Paddock into Druids, when I said: "I reckon the car we're sitting on could finish fourth in this race." They took the pee out of me mercilessly for the next few days.
'The following Saturday, I met up with the two rather gorgeous daughters of a chap whose Vauxhall Cresta I washed, for a cup of coffee in Harrow. "Hello David," they giggled. "We understand you're going to be a racing car driver." Well that did it; those girls taking the pee set me on the course to becoming a race driver.
'Monday morning I feigned an excuse for not going into work at Dad's electroplating factory, jumped in the car and drove to Watford to get myself a competition licence. I then phoned the Harrow Car Club and spoke to Les Needham – and believe it or not, he's still around – about joining the club and doing my first race, early June 1963.
'I told my dad, sister Susan and my mates that we were going on a surprise trip the Saturday morning of the race, so we left at six o'clock and drove for a couple of hours cross-country to Silverstone. Dad didn't immediately realise that we were there because I was actually racing. And I didn't immediately realise that I'd won my first race – I drove back into the paddock after the chequered flag and my dad, sister and the boys were all jumping up and down. I asked them what was going on and Susan replied, "You don't understand, do you? You just won the race."
'I was instantly smitten with motor racing. As I was driving home I thought to myself, well that was easy, but you'd better keep your mouth shut about it. Finally I'd found something that I was good at.'
After considerable success racing the modified A30, Brode moved on to a Turner sports car. 'I had to race that under my mate Roland's name – if you lost your road licence, which I had, your competition licence was suspended too. I crashed the Turner three times, although I did finish third at Brands. Roland reckoned that if he ever took up racing then his reputation would already be bolloxed.'
A very well-prepared Ford Anglia 1300cc, nicknamed Little Nelly and which Brode wishes he still had, came next, followed by a 2-litre twin-cam Anglia dubbed Big Nelly. The latter only did two races before it was bought, straight out of the paddock, by a mysterious man who spirited it away, never to be seen again. There was also a brief foray into Formula 3 during 1968, in a Titan bought from the proceeds of a non-stop 43-hour electroplating job: he decided he enjoyed saloon cars more, and the Titan was moved on. The sale of Big Nelly enabled the build of Run Baby Run, the famous Mk1 Escort with the 2.1-litre BDA engine that Brode used to great effect on Britain's racetracks.
'First race out in it, when it was still in primer, I managed to finish fifth on just three cylinders,' recalls Brode, 'and I knew that the car was going to be a winner. I had it sprayed black because you didn't see any black race cars back then, but when it came out of the paintshop I thought it looked dreadful, like a taxi. But on the way back from a race at Snetterton I got the idea for pinstriping it, in canary yellow. Also, I'd seen a Hillman Imp with a little Run Baby Run sticker on the dashboard, so I got the painter to put that on the front of the Escort. 
'My mate who'd helped me build the car wasn't at all impressed, but from the moment we rolled Run Baby Run out of the trailer for its first race, there were never less than 10 to 15 people around the car for the next three seasons. And, of course, we won every race. I won about 200 races in that car because I was doing 55 to 65 races a year – on a Bank Holiday weekend I'd do six races.' 
Having secured drives with other teams, including the Ford works team, Brode put Run Baby Run up for sale at the end of the '72 season, but discovered that nobody wanted a Mk1 Escort anymore. So he stripped out all the parts, sold them for what he wanted for the complete car, then stored the bodyshell on a farm near Marlborough for the next 40 years.
The wins kept on coming, in other Escorts, plus Capris, Lotuses and anything else Brode could race in the UK, Europe and around the world. There was a big crash, too, which hospitalised him for 16 weeks. A few years later he teamed up with fellow driver (and engineer) Ken Brittain to set up Brodie Brittain Racing and campaigned a Mitsubishi Starion Turbo in the BTCC ('We built the most beautiful car'), later swapping to the Sierra Cosworth RS500. He drove in endurance events at the Nürburgring and Hockenheim; aged 51, he competed in the Le Mans 24-hour race; he also raced in a Caribbean race series in a Chevron B8 and an RS500, and was still competing in a Volkswagen Vento in 2013. A racer, through and through.
Following Mitsubishi's withdrawal from the BTCC, BBR moved into road car tuning, starting with the Mitsubishi Shogun and moving on to all manner of other marques, including Bentley, Aston Martin, BMW-era Mini, BMW and, of course, Mazda, initially with an official MX-5 turbo conversion for Mazda GB. 'I conservatively think that globally we did at least a quarter of a million road car conversions,' boasts Brode. 'We had a really successful business and it was a totally fun business.'
Earlier in his racing career, Brode's electroplating business created an introduction to other characters from the motorsport world. 'I probably electroplated 60 to 70 per cent of the wishbones and radius rods in the south of England,' he says. 'One day Frank Williams came to the factory for some work. He crashed everything he drove, road or race, because he had no inbuilt limit. I agreed to drop off the wishbones or whatever at the flat where he lived in Harrow, where other drivers also lived, and I was soon part of the furniture there.'
In racing circles at that time, the flat in Adrian Court was quite famous, with drivers such as Charles Lucas, Charlie Crichton-Stuart, Bubbles Horsley, Piers Courage, Richard Attwood, Denny Hulme and Jochen Rindt either dwelling there or staying a few days. Later, Brode became a member of the Springfield Boys' Club (an East London youth charity), which saw him rubbing shoulders with the likes of Graham Hill and Jackie Stewart, and he's also been a director of the British Racing Drivers' Club (BRDC).
Following his scary encounter with leukaemia in 2010 – 'a pretty nasty disease and the treatment for it is savage' – Brode decided that rather than recoup in front of daytime telly – 'watch too much of that and you'll cut your wrists' – he needed a project. And so began a plan not only to recreate Run Baby Run using the long-stored bodyshell, but also to restore his old road car replica of Run Baby Run, and produce an updated Mk1 Escort with independent wishbone suspension front and rear, and a 300bhp turbocharged engine. He's dubbed the latter two Brodie Roadies. These cars are in the final stages of development so expect to hear more about them soon.
Brode has so much to say for himself that a feature like this can only generalise his many exploits on and off track. He has, however, written and self-published his own books under the collective title of Last Train to Cockfosters. There's no lack of detail in these rambling and amusing tomes, and absolutely no filters either. You can read excerpts from them on davidbrodie.co.uk, but be warned: if you're easily offended, best to stick to the chapters relating to motor racing. If you're feeling brave, read the chapter relating to his youth too, and marvel that Brode lived long enough to ever make it to the racetrack.
This story was first featured in evo issue 301.