BBR Supercharged Mazda MX-5 (ND) 2023 review – tuned 250bhp roadster driven
Can BBR's supercharger kit and suspension upgrades turn the ND MX-5 into a truly exciting sports car?
BBR's portfolio of MX-5 conversions continues to grow with this, the supercharger kit for the 'ND' (Mk4) car in its original form. That means for examples of the diminutive Mazda roadster made between 2015-2019, with BBR currently working on an installation for the very latest facelift ND models. 
The kit is available in two stages of tune: Stage One being the core, with Stage Two improving the engine's breathing to liberate some more horsepower and torque. 
The heart of the conversion is the fitment of a Rotrex C30-94 supercharger - and very neat it looks too under the bonnet, where you'd be hard pressed to notice this is a modified car and not as it left the production line. The kit includes an oil cooler, intercooler and K&N air filter, along with a long list of smaller parts, and is governed by a new map for the engine's ecu. The result is 'at least' 220bhp (BBR quote 220bhp+ as a minimum and 225bhp as expected) with 200lb ft+ of torque delivered on a plateau between 3,750-5,750rpm. A glance at the power and torque curves plotted on a graph suggests the standard engine's (158bhp/147lbft) characteristics have been retained, but with simply more of everything, everywhere.  
Moving to Stage 2 means adding BBR's stainless steel exhaust, from the 4-1 manifold to the sports cat and ending in the tailpipe. This liberates 250bhp (240bhp+ in BBR-speak) and 220lb ft of torque, plus you can add in a larger Forge Motorsport intercooler if you're really going to push the car hard in high ambient temperatures - such as a summer trackday. 
BBR has always been an exponent of turbocharging, but also offers these supercharger conversions because firstly, they offer a completely different driving experience to both BBR's turbo kits and also its NA tuning programme, and secondly, because for track days the lack of heat buildup and progressive engine characteristics make them in their opinion the best choice. 
However, the first impression of driving this Mk4 is that it feels almost identical to the standard car, and that's meant as a compliment. Yes, the exhaust has a deeper, richer tone (this is a Stage 2 car), but it's not overbearing, and there are no compromises in terms of the immediate power delivery and the overall manners of the car. In fact, you could hand the keys to someone that had never driven an MX-5 before and there's a fair chance they'd simply assume this is what every example was like.  
Partnership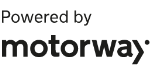 Need to sell your car?
Find your best offer from over 5,000+ dealers. It's that easy.
Of course, the similarities with the original rapidly fade the more the throttle is held open. There's no sudden rush of power, or waiting for the power to come in for that matter, it simply goes. The torque builds strongly from low revs and then there's a linear rush for the red line, the engine feeling much more enthusiastic at higher rpms than the pre-facelift 2-litre lump ever did. It's Porsche 718 Boxster fast now; a little car with a serious punch. 
It's what that power does to the ND MX-5 that's even more interesting. BBR's demo car also runs their suspension kit, consisting of Koni dampers, re-valved and matched to BBR's own progressive lowering springs. Alongside that it has a set of 17" OZ Ultraleggera wheels with Goodyear Eagle F1 tyres, and a four-pot brake caliper conversion for the front axle. With its short wheelbase, the ND has always been a highly agile roadster bordering on the nervous, but with a big increase in power and torque and a wet, slick surface on the day we tested the car, driving this particular MX-5 suddenly requires a lot more skill and concentration. It's one of those rare cars that can break traction under power at almost any revs and at little more than walking pace, and there's no doubt care must be taken. Yes, you can choose to leave the esp very much switched on, but it's more exciting to disable it…and you'll discover that rare experience with a modern sports car where you really have to work for the rewards even at sane speeds. That makes the BBR a hugely enjoyable experience that transcends the price tag.
The suspension mods take all the roll and lofty ride height out of a standard car, but while you certainly feel the road's texture much more it doesn't make for an uncomfortable car. If only the electric power steering was a little more authentic - but that's a criticism that can hardly be laid at the door of BBR. 
Talking of price tag, the conversion starts £3,895 plus VAT for just the stage one hardware, and ends up being around £8,000 for Stage Two inc the intercooler upgrade, VAT and fitting. The suspension kit is a further £894 (inc VAT), the wheels and tyres £1,764 and the brake upgrade (that includes pads and braided hoses) £870. Given a tidy ND can be picked up for around £15,000, that means a complete conversion could be around the £25,000 mark, and given the performance and entertainment on offer coupled with very low maintenance costs, that feels like terrific value for money.
This story was first featured in evo issue 308.