Ferrari's technical director leaves for BMW
The Ferrari shake-up continues as longstanding technical director Roberto Fedeli departs to join BMW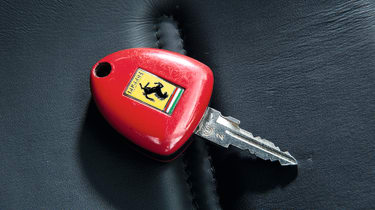 Ferrari's longstanding technical director, Roberto Fedeli, has left for BMW. As the latest development in a recent Ferrari shake-up, Fedeli's departure marks the end of a 26-year stint with the Maranello supercar maker.
Having headed the engineering of every Ferrari since 2007, Fedeli's CV includes an illustrious list of cars like the 458 Speciale (including the recent drop-top Aperta) and mighty LaFerrari hybrid hypercar. With these engineering masterpieces in his portfolio, Fedeli will bring invaluable performance focused experience to BMW.
What role he utilises these skills in has yet to be disclosed, although we can safely assume it'll be a leading engineering position, most likely within the M division of the Munich carmaker. Rolls Royce also seems plausible. 
One of the biggest questions that will arise from the Italian's departure will no doubt relate to the recent resignation of ex-chairman Luca Di Montezemolo. We haven't seen Ferrari's senior members move about as much as this in recent times, and with word of parent company Fiat wanting to maximise the brand potential of the Prancing Horse, this could point to a new era for Ferrari.
Whilst information is limited, speculation as to whether Fedeli's move – which had apparently been organised before Montezemolo's – is motivated by similar reasons will no doubt emerge. Ferrari denies it is, instead suggesting it has come at an inconvenient time.
Ferrari has announced that Fedeli's role will be taken up by chief technological director Michael Leiters, who himself had only joined the Italian brand early this year from Porsche. Luca Di Montezemolo's replacement, Sergio Marchionne, has revealed that rumours of drastic changes to Ferrari's makeup are not true, and that he intends to keep the marque the same - as a two-door sportscar maker - though he wants the F1 outfit to return to the sharp end of the field. All eyes on if Alonso jumps ship then.