Ferrari launches extended New Power 15 warranty
Extended warranty programme includes cover for all main mechanical components; open to new and pre-owned Ferraris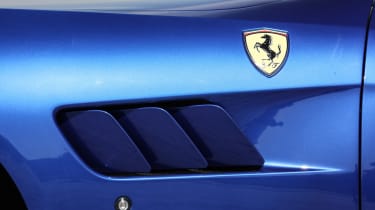 Ferrari is renowned for its exemplary aftersales service to its clients, and now the Italian manufacturer has gone one further. Ferrari has now revealed the 'New Power 15' extended warranty programme in a bid to protect the value and integrity of its luxury cars and improve the ownership experience.
Currently each new Ferrari in the UK comes with a standard four-year warranty. This can then be extended by a further year, and is usually coupled with a seven-year free maintenance programme. From the vehicle's 6th to 12th year owners are then offered the standard New Power warranty which will provide cover on all major components.
> Ferrari 812 Superfast review
New Power 15, on the other hand, extends Ferrari's class-leading programme even further by including cover for the vehicle's main mechanical components; engine, gearbox, PTU, suspension and steering, from years 12 to 15. Cover for the new extension will last for 12 months, and can be renewed annually for three years.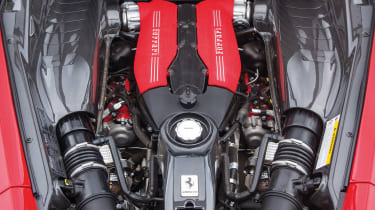 In addition to all of this, the extension is open to both new and pre-owned Ferraris, which - because of the ever-growing market for second-hand exotics – will likely make the programme very popular with owners. Furthermore, granted the car passes specific technical checks, the New Power 15 warranty will also be available to cars that don't currently hold the standard Ferrari extended warranty or that have gaps in the cover, highlighting Ferrar's desire to cater to all needs. 
New Power 15 is also transferable to subsequent owners, overall making it a very flexible and desirable service. Ferrari claims it 'sets a new benchmark in the automotive world', and it certainly provides a welcome safety net for those wanting to indulge in one of the brand's cars, but worried about high repair and maintenance costs.