Honda Civic Type R review (2015-2017) - the hottest front wheel drive hot hatch?
Honda's new super-hatch outguns rivals on paper, but edgy +R damping means UK drivers can't exploit its most extreme settings
When road, driver and conditions gel as one in the Civic Type R, this is a hugely exciting car. At other times it can feel wooden, artificial and not as quick as the numbers suggest. Understanding why, and best exploiting the car in any given situation, may be a reason for buying one in itself, but overall it still feels like a car that just misses the mark.
From its deeply divisive styling to its intense personality, the Civic Type R is a complex beast. Looks are always subjective, but it remains to be seen whether buyers at this price point will be swayed by the Honda's more awkward angles. The cabin is a combination of great seats, gearshift and driving position, but an ergonomic layout that's an acquired taste. Perhaps more serious are occasional dynamic foibles that call into the question the Civic's dynamic repertoire when driven hard, and an engine that's not without its shortcomings. Tying the more aggressive engine mapping to an overly stiff damping setting in +R is another obvious blunder. To access the best Civic, on UK roads at least, you're best leaving that +R button well alone.
We spent six months with a Civic Type R on our long-term fleet. If we've taken away one thing from that time it's that Honda's hatch is definitely a car that improves with exposure. While you may never get used to the striking styling (though some of the evo team have developed quite a fondness for it), the car has a depth of character that goes beyond that of many rivals. Whisper it, but several of us would even choose the Civic over a car like the Ford Focus RS.
> More: New 2017 Honda Civic Type R spotted testing in London
There are two more things you need to know too: One, our long-termer was transformed after fitting a set of Michelin Pilot Sport Cup 2 tyres, as found on most high-end hot hatchbacks right now. And two, if you're considering a Civic Type R you may want to wait for the all-new 2017 model to roll along. Based on the newly-launched Honda Civic hatchback, it's wider and lower than the current car, and it's lighter and more powerful too.
> Performance and 0-60 time - Turbo power helps made this the fastest Civic ever, by quite some margin. Read all about the Honda Civic Type R performance here
Partnership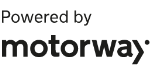 Need to sell your car?
Find your best offer from over 5,000+ dealers. It's that easy.
> Engine and gearbox - A slick manual gearbox and broad range of torque are standout features of the new Type R. Read all about the Honda Civic Type R Engine and gearbox here
> Ride and handling - Pressing the +R button stiffens damping up too much for UK roads. The chassis is composed enough without. Read all about the Honda Civic Type R Ride and handling here
> MPG and running costs - Respectable MPG and emissions figures are countered by expensive tyre replacement costs. Read all about the Honda Civic Type R MPG and running costs here
> Interior and tech - Some will dislike the busy dash, but everyone can appreciate the sorted seating position. Read all about the Honda Civic Type R Interior and tech here
> Design - The Honda's brash styling will be a swaying factor for many buyers. Read all about the Honda Civic Type R Design here
Prices, specs and rivals
The Honda Civic Type R started at £30,000 on the dot – or put another way, costs more or less exactly what you'd expect of a modern, 300-horsepower hot hatch.
The majority of buyers opted for the GT pack, which adds satellite navigation, adaptive cruise control and various safety systems over and above the large equipment roster in the standard car. It won't affect the way the car drives but might make it more pleasant to live with day to day.
On road and track, it's hard to separate the Civic Type R from some of its closest rivals, though some of the very best elevate themselves further. In our hyper hatchback test in issue 227 those two cars were the Volkswagen Golf Clubsport S and the now-discontinued Renault Sport Megane Trophy-R, though the Focus RS and Leon both proved a tough challenge too.
The Type R was crowned the quickest Nurburgring Nordschleife lap time for a production front-wheel-drive car for a short while. It beat the SEAT Leon Cupra 280 Sub8 Performance Pack by 7.8sec and took 3.8sec off the Renaultsport Megane 275 Trophy-R's time. Since then though, the VW Golf GTI Clubsport S has beaten the Honda by just over a second.
We've also set our own times in each car around Bedford Autodrome's West circuit. Of the quartet above the Golf Clubsport S was quickest at 1:24.09, one tenth ahead of the SEAT Cupra 290 on a 1:24.19. Four tenths back was the Civic Type R - which set the same time, to the hundredth, as the Ford Focus RS.