Jaguar Land Rover to spread new naming strategy across entire portfolio
Following on from the Land Rover Velar, all JLR product will adopt the same powertrain naming strategy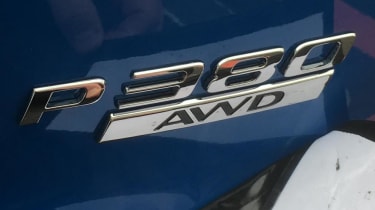 As of next year, all Jaguar Land Rover models will receive new designations to more easily distinguish different engine types and outputs within the model ranges. In a photograph taken by Don Etchells, a reader of our sister title Auto Express, a Jaguar F-Type was spotted wearing the new nomenclature, pointing towards a range-wide change. 
Already in use in the new Range Rover Velar, the new badging will consist of a letter denoting the engine type followed by a number representing metric horsepower. The image depicts a P380 AWD badge on the rear of a Jaguar F-Type – likely referring to the use of Jaguar's 3-litre supercharged V6 engine producing 380ps (374bhp) connected to an all-wheel drive system.
> Click here for our review of the Range Rover Velar 
As JLR also heads towards a wider range of electrified hybrid and pure EV models like the upcoming I-Pace, the company is expected to use the letter E to represent such drivetrains. As a result, the 395bhp electric drivetrain expected to be featured in the new I-Pace should be known as the E400 when it launches next year.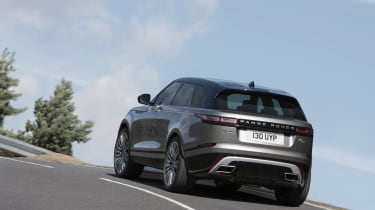 Whether the plug-in hybrid Range Rover and Range Rover Sport models announced at the Frankfurt motor show also adopt this E nomenclature, or make use of their own is unknown.
This new badging system should bring a bit of consistency across the Jaguar and Land Rover ranges, but will also do so more clearly than the contrived and controversial naming strategy being implemented by Audi from next year. Unlike JLR, Audi is implementing the use of two digit numbers that play no specific relevance to the power output, instead running with the 'bigger the number, the more powerful the engine' mentality.