Jaguar XE SV Project 8 review
Jaguar's XE SV Project 8 takes a rather extreme approach to the supersaloon recipe than most, but has an equally extreme price tag to match
Unlike many performance machines of today, the XE Project 8 feels more a project of passionate engineers than budget-conscious accountants, and for that reason, it made it to evo Car of the Year 2019. Despite it's big, bold and brawny nature, it's able to deliver a sledgehammer hit of performance without sacrificing character and tactility at the altar of effectiveness. The ingredients may be similar to recent German efforts – V8 engine, all-wheel drive, sumptuous cabin – but the resulting product is something different.
That's not to say the Project 8 is perfect; far from it. It's horrendously expensive for a start, as well as being perilously heavy. As parent company JLR struggles in several markets, the emergence of Project 8 does have a worrying 'dying days of MG Rover' feel to it too, but it's reassuring to know Jaguar can still surprise us now and then.
More recently, Jaguar has followed up the original Project 8 with the Touring variant – mechanically similar to the caged, bucket-seated car that arrived first, but shorn of its rear wing and with full cabin trim. It's perhaps the best expression of Project 8, more in keeping with Jaguar's long-standing values but every bit as potent and engaging as the more track-focused car.
Jaguar XE SV Project 8: in detail
Engine, transmission and technical details – The most powerful development of JLR's 5-litre supercharged V8 yet. Aluminium and carbonfibre construction has supposedly helped keep weight down – who knows how heavy it'd be without it…?
Performance and 0-60 time – Powerful engine, effective all-wheel-drive system and easy eight-speed auto make for a car with blistering pace.
Ride and handling – Rides in the manner you'd expect of a Jaguar sports car, and despite considerable mass has surprising agility. A better road car than track car, though it's certainly not bad on a circuit.
MPG and running costs – Expect fuel bills to be huge and tax rates not much better, but as a specialist performance car, relative lack of use should keep running costs down.
Interior and tech – XE cabin trimmings don't quite tally with the huge price tag, but the seats are excellent and the option of a rear cage a fun if incongruous touch.
Design – A mixture of class and brutality from some angles, and a distinct lack of elegance and taste from others, but compelling all the same.
Prices, specs and rivals
We'll just blurt this out: £149,995. That's a lot, and is perhaps at least partly behind the Project 8's relatively slow sales so far. It's not that the Project 8 doesn't deliver in terms of performance, more that similar money gets some deeply desirable cars from elsewhere in the automotive spectrum, and a Jaguar XE – no matter how much development has gone into it – will always struggle to compete with true exotica.
Partnership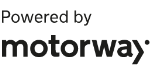 Need to sell your car?
Find your best offer from over 5,000+ dealers. It's that easy.
You can, for instance, get a Porsche 911 GT3 for around £141,000, and if your dream Project 8 is in Track Pack spec, then the two-seat Porsche with its own rear cage is little less practical but even more of a thrill.
If a British badge and greater comfort are required, then the £163,000 McLaren GT, £120,900 Aston Martin Vantage and £159,100 Bentley Continental GT must all be in the running. None are as overtly exciting as the Jaguar, and the Jag's rarity make the vagaries of future values a mystery, but all are accomplished driver's cars with arguably more badge appeal.