Jaguar XF SV8
Time for us and our Jaguar XF SV8 to part company, and we already miss it...
A few weeks after our SV8 had gone back I saw an almost identical car on the M25, glinting in the hot sunshine. In the eight months we had ours, I only saw a couple of other SV8s, and neither was in Liquid Silver. I had to concede that this one looked more handsome than ours, though, because it was fitted with the XFR's subtle boot spoiler. I cruised level with it for a few seconds, two lanes away, admiring it, before it peeled off onto the M4.
I was unsure about the XF's looks, especially the double-monocle headlamps, before our long-termer arrived, but I was won over within a couple of weeks, despite being asked on a few occasions if it was a Lexus. Sales of SV8s totalled just 413 in the UK in the year it was in production, which explains why it's the lesser-spotted XF. Yet it's easily identified by its handsome, simple-to-clean 20in five-spoke alloys, even though they are the only significant difference from lesser XFs.
I was an instant fan of the XF's cabin. The clean lines, quality fittings and charismatic detailing – particularly the pulsing starter button and rising podium gear selector – were an enduring joy. It was a classy, feel-good place to be, especially at night with its cool blue lighting, and it all looked and felt as good as new after 12,000 miles.
The £890 invested in the Bowers & Wilkins stereo upgrade, plus £250 for a DAB receiver, were (ahem) sound selections from a short options list. The only other extra we chose was the parking camera (£395), which lacked a sufficiently defined image and lines to show trajectory and thus was of limited use. (The XFR's is as it should be, incidentally.)
It took a little while to get to grips with the SV8's dynamics. Although based on the retro-styled S-type, which suddenly looked old and wrinkly with the XF's arrival, the new car didn't feel quite so well sorted as the S-type R. The suppleness and dynamic poise of the old R was a stand-out feature and while the generally stiffer-feeling SV8 had lovely steering, it didn't give quite the same confidence-inspiring feedback from the rear. The murmuring 410bhp supercharged V8 kept the stability control busy, especially in the wet, and it seemed that the system was active before you knew it. However, when I got around to switching all the aids off (requiring that you press the button for no less than 10 seconds) the chassis proved pretty benign and after that I was more relaxed with it.
Partnership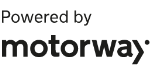 Need to sell your car?
Find your best offer from over 5,000+ dealers. It's that easy.
I never had a hankering to press the SV8 on track, though it was a pretty handy thing to hustle across country, feeling lighter and more nimble than its 1840kg kerb weight might suggest, thanks partly to its huge and consistent power, and also the outstanding paddle-shift six-speed auto, which was unerringly smooth and ever responsive. I'd tried the twin-turbo diesel XF before the SV8 arrived and, despite its monster torque, it felt oddly unenthusiastic on back-road blats; I think it's because there's no joy in the upper reaches of the rev range and not enough range in each gear to work the chassis.
Long-distance runs were the SV8's forte, though; its refinement and comfort were both top drawer and the 4.2-litre V8 seemed to get more economical as the miles racked up. In the early months it was pegged just below 20mpg, but later on it settled at 22-23mpg and we saw a high of 27.9mpg on the 300-mile jaunt to the Nürburgring 24 hours. It took a litre of oil before we left and returned with 2000 more miles on the clock, Henry Catchpole having taken it from the Ring to Budapest and back over the race weekend. It wasn't until I was back home that I realised its first service had been due at 10,000 miles, midway through the trip…
On the odd occasion, the SV8 took the whole family, all five Barkers – a capability you expect of a big luxury saloon. This included one baby seat and two on booster cushions in the back seat, plus a surprisingly large heap of paraphernalia in the boot. It was also an easy car to live with. I especially liked the keyless entry and go system, which I really missed once the car had gone. For a couple of weeks I must have often looked like an opportunist car thief, trying door handles before realising I had to plip them open.
Quibbles? The V8 could have had less supercharger whine and more rumble, and the car could have looked a little more distinct from the rest of the range. Both these issues have been addressed by the superseding XFR, which has also taken the dynamics to another plane. It's available in some more inspiring colours too (the original range looked like sober suit colours), but I reckon that by ditching the SV8's handsome 20s, visually it has taken one step back. I miss the SV8, but I reckon Catchpole is going to miss our new XFR more when he has to give that back…
Running Costs
| | |
| --- | --- |
| Date acquired | November 2008 |
| Total mileage | 12,178 |
| Duration of test | 8 months |
| Average MPG | 21.1 |
| Servicing costs | £300 (service), £13.25 (oil) |
| Price new | £55,288 |
| Trade in value | £36,500 |
| Depreciation | £18,788 |