Land Rover DC100 concept review
evo has been given an exclusive chance to get behind the wheel of the Land Rover DC100 concept, a car that shows the direction the next Defender will take
What is it?
The DC100 Sport concept car is a broad hint at Land Rover's proposed Defender replacement. It was first revealed at the Frankfurt motor show in September, but now evo has had an exclusive drive in the funky 'Sport' roadster version on the famous Santa Monica beach in Los Angeles. 
Technical highlights?
With 22-inch wheels, permanent four wheel drive and massive ground clearance, the DC100 Sport continues the tradition of the Defender being Land Rover's most capable off-roader. 
The fact this is a concept car means it's a long way from being close to the production version, which is due to go on sale in 2015. That's why the underpinnings on this DC100 Sport concept are based on a shortened V8 Range Rover Sport chassis, complete with V8 petrol motor and automatic transmission, rather than the 4-cylinder, 2-litre engine and eight-speed automatic transmission with 'intelligent' four-wheel-drive drivetrain we are expecting to see in production versions.
What's it like to drive?
From the moment you swing open the huge driver's door, you realise the DC100 concept bears little resemblance to the current Defender (which has been in production since 1983, and is closely based on a car that was introduced as long ago as 1948.
No longer will Defender drivers have to put up with one of the most uncomfortable driving positions imaginable – they're always easy to spot by their grazed elbows and bruised knees – with the position in the concept being close to perfect. 
As with all concept cars, trying to glean meaningful conclusions from such a brief drive is tricky, especially when the terrain for today's drive is a rutted sandy beach. Still, the V8 sounds great from the moment you press the starter button hidden away under a panel in the central transmission tunnel. The automatic gear selector is familiar from elsewhere in the Land Rover range, and slotting it into 'Drive' and gently feeding in the power produces a feeling of unstoppable progress over the soft sand. The hand cut tyres dig in and we're soon bouncing across the beach while enjoying the vocal V8 soundtrack. We only had five minutes behind the wheel – parking up before the concept's undercooled engine has a chance to overheat.
Partnership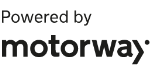 Need to sell your car?
Find your best offer from over 5,000+ dealers. It's that easy.
How does it compare?
Hard to say at this stage but Land Rover is determined that the new Defender will be a fully useable piece of kit, which owners will want to drive everyday. That's why the company is planning on introducing a huge range of variants once the car gets launched in 2015 – expect short- and long-wheelbase versions, station wagons, pick-ups and even crew cabs. For those looking for a rugged lifestyle vehicle, there should be a Defender to suit almost every taste. Will that include a chopped down, roofless version like this Sport concept? It's debatable, but Land Rover definitely isn't ruling it out.
Anything else I need to know?
The Defender has been on death watch for at least ten years, but Land Rover is serious about replacing it this time. The current car can't pass proposed Euro 6 emissions standards, so production must stop in 2015. You can expect to see plenty more DC100 concepts over the next few years as Land Rover's designers evolve the styling – company insiders admit they aren't happy with the 'face' of this concept at the moment, and want to give it a more robust look. 
When it gets launched in 2015, Land Rover want the new Defender to be competitively priced, with talk of an entry level short wheelbase version costing around £20,000 in today's money – considerably less than the current car. If Land Rover can get close to that target, the Defender should offer excellent value for money. 
Specifications
| | |
| --- | --- |
| Engine | TBC |
| Max power | TBC |
| Max torque | TBC |
| 0-60 | TBC |
| Top speed | TBC |
| On sale | 2015 (production version) |