Lotus Elise SC v Tesla Roadster
Whisper-quiet electric Tesla or petrol-powered traditional Lotus Elise? We find out which is fastest
This is properly weird. Catchpole and I have dropped ourselves into the Tesla, pulled away to nothing more than the sound of tyres on gravel and we're now sitting at the start of the mile straight, about to launch from a dead start. There is not a sound. It's library quiet.
I floor the Tesla's accelerator pedal and a moment later start laughing out loud – this is absurd, brilliant, outrageous, unique. The thump in the back is fairground-ride sudden, the traction absolute and the push insistent and uninterupted. There are no gearshifts; the Tesla just keeps going, the tacho needle climbing around the 15,000rpm dial in a steady sweep.
There's noise now too, and it's pretty cool: a metallic, slightly discordant whine that changes in pitch just like the engines of a jet as the pilot modulates the throttles coming in to land. However, at around 60mph wind noise takes over, and around the same time that initial kick is softening noticeably. By 100mph the rev-counter needle is at 11,000rpm and a few seconds later it's nudging 13,500 and the limiter, the VBOX readout just registering 120mph. The figures are impressive: 0-60mph in 5.0sec and 0-100 in 14.3. This is going to be tougher for the 217bhp Elise SC than I had imagined.
The contrast is stark. Experimentation shows that the optimum start in the Elise involves dropping the clutch with the engine sitting at a thrashy 4500rpm. Then there's a crunchy, rushed shift into second at 8000rpm (which handily goes to just over 60mph) and then, up around three figures, the Lotus finally starts to feel decisively the stronger of the two. The figures bear this out: the Elise manages a snappy 4.5 to 60 and 11.4 to 100. That's chuffing quick.
However, when we line them up for a drag race for the camera and the pressure is on, there's much less in it. The Lotus makes an initial break but when you change gear the Tesla comes back and then seems hard to shake. Seats swapped, it's amusing to be in the peaceful Tesla, hearing the gnashing of the Elise's engine and the wailing of its tyres and having an easy time keeping up. It's then that it dawns that not only does the Tesla deliver its full performance every time with negligible driver skill, but it's also possible to use it when you like without attracting the attention high engine revs would.
Partnership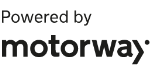 Need to sell your car?
Find your best offer from over 5,000+ dealers. It's that easy.
Intrigued, Catchpole and I head up onto Millbrook's hill route and then on to the back- roads that lead to the Bedford Autodrome. First off I'm in the Tesla chasing the Elise, and with Catchpole primed to show the ultimate pace of the Lotus, I am watching – and listening – intently.
We're ambling at around 30mph when I hear Catchpole select a lower gear, so I'm ready for when the rump of the Elise dips slightly and it scoots forward. I nail the Tesla's accelerator and the kick is huge, bigger than from rest because the drivetrain is protected against maximum torque from zero but doesn't need to be when the car's rolling. The Elise isn't going anywhere… until we get to about 70mph, still accelerating. Now the Lotus starts to ease out a gap, and a series of well-sighted corners gives it a few more yards. The Tesla handles very tidily, with heftily weighted but clean, direct steering and good poise, but it feels much heavier than any other Elise-type vehicle I've driven. It works its brakes hard and is a bit more reluctant to change direction. When we pop both cars on the corner-weight scales later, the Elise comes in at 914kg, fully fuelled, the Tesla at 1283kg. That's a lot more, the equivalent to having five more 75kg people like me in the car.
Driving the Elise feels like when you take a heavy rucksack off, and as well as having lighter steering and a greater feeling of nimbleness, the Lotus also has a light and snappy gearshift that's a delight to use. I know where to make easy yards to close up on the Tesla's tailpipe-free rump – under strong braking for tight corners and through, long, high-g, bumpy corners – but it's still hard work because of the Tesla's instant response. To stay with it when it snaps forward you have to be in the right gear at the right revs or you're left for dead, and that's a bit stressful after a while.
Driven to their strengths, these two sports cars make their speed in different places for very similar cross-country pace, the Tesla gaining every time there's a low-speed acceleration opportunity, the Elise maintaining speed with little effort. On track, however, the Tesla doesn't feel as punchy, and its mass tells against it. Traction control is off and we have a slight tail slide out of the hairpin but halfway through the second flying lap it feels like it's lost some of its urge. It has – there's a message on the screen by my left knee that says 'Motor getting hot. Power reduced'. We've managed a lap of 1.32.6 which is trim-able, I reckon, to around 1.31.0, but even that is a long way off the Elise's outstanding 1.27.7sec.
On road is where the Tesla is at its best, where it can best exploit the weaknesses of internal combustion cars. This car has drivetrain version 1.5 and version 2.0 is on its way, with a tougher transmission allowing greater off-the-line performance. Tesla claims that one-up it will give a 0-60 time of around 3.5sec, which will make it as fast as any supercar up to the legal limit, with none of the attention-grabbing aural drama. I'm not sure if that's good or bad but I do know that (whisper it) electric cars can be fun.
Living with a Tesla Roadster
Lap Times
| | | |
| --- | --- | --- |
| THE FACTS | Lotus Elise | Tesla Roadster |
| Layout | Mid engine, rear-wheel drive | Mid motor, rear-wheel drive |
| Engine | In-line 4-cyl, 1794cc | AC induction motor |
| Max power | 217bhp @ 8000rpm | 248bhp @ 4500-8500rpm |
| Max torque | 156lb ft @ 5000rpm | 280lb ft @ 0-4500rpm |
| Actual Weight     | 914kg | 1283kg |
| Power to weight | 241bhp/ton | 196bhp/ton |
| Weight distribution | 38:62 front:rear | 34:66 front:rear |
| Basic price | £33,500 | £92,000 |
| PERFORMANCE | Elise | Tesla |
| 0-30 | 1.7 | 2.3 |
| 0-40 | 2.5 | 3.1 |
| 0-50 | 3.5 | 4 |
| 0-60 | 4.5 | 5 |
| 0-70 | 5.9 | 6.5 |
| 0-80 | 7.4 | 8.4 |
| 0-90 | 9.2 | 10.8 |
| 0-100 | 11.4 | 14.3 |
| 0-110 | 13.9 | 19.3 |
| 0-120 | 18.2 | 30.5 |
| 0-130 | 23.3 | - |
| 0-140 | - | - |
| 0-150 | - | - |
| 1/4 mile secs | 13.1 | 13.9 |
| 1/4 mile mph | 104.7 | 99.2 |
| Top speed mph | 148 | 120 |