Mazda MX-5
Inactivity caused a couple of issues but once up and running, our Mazda MX-5 tackled a trackday with great style
The MX-5 had been rather neglected in recent weeks, what with family holidays taking us away to France and Mrs T reverting to her old Subaru wagon to cart the kids and their clobber around in the school hols. So the final evo trackday of the season was the perfect opportunity to blow the cobwebs away (both literally and metaphorically).
It was one of those blissful, lightly chilled, sunny mid-September mornings, so I threw the top back and fired up. The intermittent starting problem that appeared shortly after I'd serviced it (pure coincidence) appears to have been cured. It must have been a duff sparkplug, because since I reinstalled the old plugs it's been starting first time again.
All was not entirely well, though. Ten minutes into the journey I was aware of a vibration through the steering rack that became gradually worse to the point where the whole car was juddering and I thought there must be something seriously wrong. I pulled onto a petrol station forecourt and was immediately met with the pong of overheated brakes. The front disc on the driver's side had a blueish tinge, and a wisp of smoke was peeling from the pads. Seemed the caliper had been sticking on – probably due to lack of use. I let it all cool down, pumped the brake pedal a few times, checked the car was rolling freely and set off again, periodically dabbing the brakes. It was fine.
Eyeing the other cars in the Bedford pitlane that evening, I quickly concluded that we would be by some margin the slowest thing on the track. Yes there was a Metro, but it had suspiciously chunky rubber and side-exit exhausts. The rest was all Caterhams and Elises and 911s. And I know power isn't everything, but I'll be honest – my first 15-minute session (I didn't want to overtax the brakes) was frustrating. I was trying to drive the circuit as I would in a more powerful car and consequently the Mazda was struggling. I was overdriving it. But on my next session I drove more smoothly and carried more speed, taking several corners a gear higher and with barely a lift. Now I could savour the wonderfully precise and transparent steering, the gentle drift from clipping point to exit. By the third session I was even coaxing small slides out of the tightest turns.
Partnership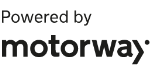 Need to sell your car?
Find your best offer from over 5,000+ dealers. It's that easy.
I drove home just as the last of the daylight faded, chuffed to bits with our £800 roadster. Oh, and the brakes were fine. But then you don't brake much in an MX-5…
Running Costs
| | |
| --- | --- |
| Date acquired | October 2008 |
| Total mileage | 155,957 |
| Costs this month | £0 |
| Mileage this month | 197 |
| MPG this month | 30.4 |