Mazda MX-5 BBR Super 200 review - better than the standard car?
Tuner's modifications turn the Mazda roadster into a genuine Elise alternative
Of all the cars currently on sale, the Mazda MX-5 must surely be the one that seems most ripe for tuning. It looks great, the size is perfect, it only weighs 1000kg and the combination of rear-wheel drive, a manual gearbox, a limited-slip diff and a naturally aspirated engine seems like the perfect drivetrain. Yet to me it has never felt like it has fulfilled its promise as a drivers' car. It's a bit like a soup with no seasoning.
Enter Brackley-based (just behind the Mercedes AMG F1 team) BBR GTi and its Super 200, which has quite a lot of seasoning. Assuming you paid list price for a £21,095 2-litre MX-5 and then asked BBR to fit all this test car's bits to it, you wouldn't have much change out of £30,000. That's Elise money, so it needs to be good.
Engine, transmission and performance
The biggest chunk of change (£3354 fully installed) is allocated to the Super 200 engine kit, which includes new camshafts (with upgraded springs and retainers), a bespoke four-into-one stainless steel exhaust manifold, a new intake system and a StarChip ECU upgrade to hang it all together. The result is 205bhp at 6950rpm and 179lb ft at 4950rpm. 0-60mph takes 5.7sec and top speed is estimated at 150mph.
These figures increase by another 9bhp and 4lb ft with the addition of the 2.5-inch diameter stainless steel exhaust centre-section (£594) and the 2.5-inch silencers (£474), which are available in a quieter GT option or, as fitted to this car, a louder Supersport version.
Technical highlights
Koni dampers and bespoke springs (£1194), Eibach adjustable anti-roll bars (£374) and a Wilwood front brake kit (£834) that saves 2.1kg per side make up the advertised chassis upgrades. However, this car also has a set of OZ Racing Ultraleggera alloys (about £1000) wrapped in Michelin Cup 2 rubber (around £500 for a set of four fitted tyres). The wheels look fantastic in their slightly grubby gold colour and the Cup 2 tyres look wonderfully purposeful, even if I am slightly concerned that they might be overkill on the little Mazda.
What's it like to drive?
Push the starter button and the small Mazda makes a big noise from a cold start. Driving a few initial miles up the A43 the Super 200 is busy but not uncomfortable, and although the exhaust is loud it's not boomy or unpleasant. Turning off onto some B-roads the MX-5 instantly feels fun. The engine in the standard car needs to be revved but doesn't encourage you to do so. In the BBR car the 2-litre motor feels so much freer and more engaging. The gearshift is unchanged, but allied to the zingy engine, improved throttle response and encouraging soundtrack, it has a new lease of life. You could obviously get more power through turbocharging, but I wouldn't want to sacrifice the character of the naturally aspirated engine. And frankly 0-60mph in 5.7sec feels pretty much perfect. 
Partnership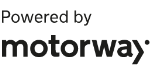 Need to sell your car?
Find your best offer from over 5,000+ dealers. It's that easy.
> Also read: Mazda MX-5 review - Latest roadster impresses... up to a point
Chucking the Super 200 at corners it feels vastly more responsive and precise than the standard car. The front end darts into bends and instantly brings the tail into play so that it will almost oversteer on momentum alone. It gets better the harder you push and I think it would be a huge amount of fun on track. But for road driving I would drop the tyres down to something slightly less aggressive. I also wish the steering had genuine feel, but at least there's more precision with the BBR setup.
The Super 200 is a lot of fun and full of the sort of energy that a small sports car should have. The freer-breathing engine is a huge improvement on the standard MX-5's and has made it a joy to bat up and down the six-speed 'box. 
In short, it feels like much of the latent potential in the standard car has finally been realised. There's no denying that it is a lot of money for an MX-5 (although if you buy a used example as a base car, the cost grumble crumbles), but it's a huge leap in performance and character. In fact, with more power and a more playful balance than an Elise, it really does feel like a genuine rival.