Mazda MX-5 BBR GT270 review, specs and price
BBR's GT270 Turbo conversion boosts the Mazda MX-5's power to 268bhp for £6900 premium. Review here
What is it?
Tuning firm BBR's latest Mazda MX-5 offering, the BBR GT270 Turbo. It has a faintly ridiculous 268bhp at 7350rpm (up 110bhp on standard) and a killer 227lb ft at 5100rpm (up 88lb ft). With over 200lb ft available from 3000 to 7000rpm, you're entitled to think that this might be a very wild ride indeed. BBR's optional suspension set-up, which adopts Koni dampers and BBR's own springs and softens-off the rear axle to help the tyres stand a fighting chance against the torque.
Technical highlights
The conversion itself consists of a bespoke Garrett GT25 turbo, a new stainless steel manifold and downpipe (a full exhaust with tubular manifolds is also available), a front-mounted aluminium intercooler, an upgraded intake, all sorts of neat details like Teflon-coated oil and water lines, and an uprated Exedy clutch.
There are a few other fancy bits of electronic trickery thanks to the EcuTek ECU: four maps to account for things like fuel quality; a variable-rev launch control function; and even downshift blips for the manual 'box.
What's it like to drive?
As soon as the engine is up to temperature I brace myself and pin the throttle to its stop in third. The traction control light flashes momentarily but the delivery doesn't seem to stutter and the GT270 fires up to the limiter with a whole heap of force but very little sense of impending disaster. The GT270 confounds my expectations and finds really strong, reassuring traction even in the face of a Garrett GT25 ball-bearing turbo spinning at 100,000rpm.
Much of this control must be down to BBR's optional suspension set-up, which adopts Koni dampers and BBR's own springs and softens-off the rear axle to help the tyres stand a fighting chance against the torque. However, some of the credit should go to the engine's progressive delivery, too. BBR claims that it wanted to create an OEM-style power curve and ensure that maximum power was delivered right near the rev limiter. It's worked beautifully and although the GT270 will make fearsome progress even if you never venture beyond 5000rpm, there's real reward to chasing the needle around to the red. BBR claims 0-60mph in 4.9sec and it certainly feels capable, combining that effortless big torque/little car muscle with a hair-raising top-end that befits a proper sports car.
Partnership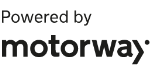 Need to sell your car?
Find your best offer from over 5,000+ dealers. It's that easy.
Specified with the BBR suspension, the GT270 is a compelling road car. Much of the vagueness at the front is eradicated and the car feels more cohesive – body roll is much better contained and more uniform front-to-rear. Despite the strong traction there's oversteer whenever you'd like to indulge and the progressive power delivery means that, as in the standard car, you can creep up to it and then teeter either side of the limit as you gain in confidence. Having said that, the suspension doesn't magic up any genuine steering feel and when we tried the GT270 on track it showed its wilder side, sliding like a car possessed and requiring real concentration to keep under control. The temperatures all stayed well within tolerances, though – another endorsement of the work done to make this car useable and reliable.
How does it compare?
Before looking at rivals from other manufacturers, there is one obvious choice closer to home: the Jota Mazda MX-5 GT. Producing 203bhp at 7000rpm and 160lb ft at 5200rpm, it's a riot, and a large part of its character comes from the fact that its screaming normally aspirated 2-litre engine seems to have enough power when wound up to spin the rear wheels at will.
Anything else?
Just 100 numbered units will be built as complete cars at £29,995 (the same price as the Jota) plus whatever additional trick bits might tempt you. Certainly you'll want to upgrade the suspension – either to BBR's own road-optimised set-up (£1190 fitted) or perhaps a more extreme coilover solution if you fancy doing regular trackdays. A standard MX-5 chassis with this level of power could get pretty, erm, interesting. 
Specifications
| | |
| --- | --- |
| Engine | In-line 4-cyl, 1999cc, turbo |
| Max power | 268bhp @ 7350rpm |
| Max torque | 227lb ft @ 5100rpm |
| 0-60 | 4.9sec (claimed) |
| Top speed | 150mph (limited) |
| On sale | Now |