Mercedes GLE63 AMG announced, video and specs
Mercedes is bringing its new hot GLE63 AMG crossover to the Detroit auto show. Video preview here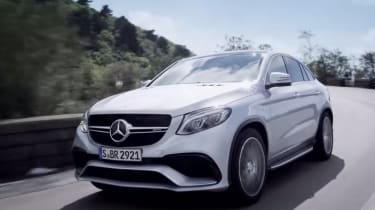 A month after it unveiled its new GLE Coupe, Mercedes has revealed the model topping hot version: the GLE63 AMG. Sitting tall on a crossover chassis and wearing a coupe style body, the GLE63 AMG is Merc's answer to BMW's X6M coupe and heads the GLA45 AMG as the carmaker's hottest crossover.
Under the bonnet will be a 5.5-litre twinturbo V8 (shared with the big ML63 AMG SUV) producing 510bhp and 516lb ft of torque. It falls short on power with the 547bhp X6M but beats its 502lb ft torque output, suggesting performance should be very similar indeed.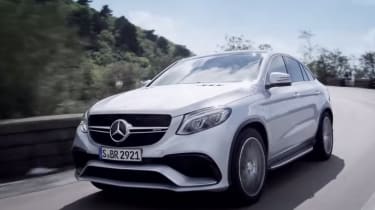 The non AMG GLE Coupe will bring with it AMG's new Sport Line models, an answer to BMW's midway M range including the M235i and M135i. A GLE 450 AMG will sit below the GLE63 and above these Sport Line models, utilising power from a twinturbo 3-litre V6 producing 376bhp and 384lb ft of torque.
The full-blown GLE63 AMG will arrive in showrooms in summer 2015, with first deliveries at the close of the year. More details will be announced soon. We'll update here when they are.