We rather like the Mercedes-AMG C63. Though 2015 saw the demise of that glorious naturally-aspirated unit, making way for a smaller displacement turbocharged V8, its hard-as-nails character and steely eyed focus on performance and driver thrills remained, and has endeared the line-up to us all at evo. 
It's quite the line-up, too. Four body styles (coupe, saloon, estate and cabriolet), a more potent S version of that hot-vee 4-litre and rear-wheel drive throughout. So while contemporary rivals from Audi Sport and BMW M have one or two options for you (estate, coupe and four-door coupe from Audi or saloon and coupe from BMW) neither delivers a full quartet.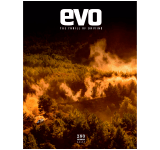 Subscribe to evo magazine
Subscribe today to have every issue of evo delivered straight to you. You'll SAVE 39% on the shop price, and get evo for its original cover price for a whole year!
> All-new BMW M3 Competition revealed – an icon reborn
Engine, transmission and 0-60 time
Is there a performance engine used in more applications than AMG's 4-litre V8? I ran out of digits after I'd counted 20 models the twin-turbocharged engine is fitted to. This includes anything from the two-seater GT R, a five-metre plus long limo (S63), roadsters, coupes, saloon and estates, seven-seat SUVs and, of course, the G wagen.
Unlike before, only the hot S variant is available for UK buyers in 2020, with the entry-level 469bhp unit ditched entirely – the S variant produces 503bhp between 5500 and 6250rpm with torque escalating to 516lb ft from 2000 to 4500rpm.
> New Mercedes-AMG GT Black Series to cost from £335,000
All C63 models are fitted with a nine-speed AMG Speedshift MCT auto, now with a wet-clutch instead of the torque converter in the old seven-speed. Not only is the new 'box lighter but it also benefits from quicker response times under acceleration. In manual mode you can blissfully hit the engine's limiter with the 'box refusing to change up until you've flicked the right-hand paddle. And an electronic limited-slip diff is fitted to all models, regardless of engine output.
The quickest of the refreshed C63 range is the 63 S Coupe (the UK's biggest seller, incidentally), reaching 62mph in 3.9sec and limited to 180mph. The S Estate and Cabriolet models hit 62mph in a respectable 4.1sec, with top speed coming at 173mph. Opt for the saloon and you'll wait 4sec exactly to reach 62mph, and hit the limiter at 180mph.
Technical highlights
Are you sitting comfortably, warm/cold brew in hand depending on your time zone? Good, then we'll begin with the revised C63's range of technical wizardry. 
We'll start with the AMG Dynamic Select drive functions. There are six in total, five pre-programmed: Slippery, Comfort, Sport, Sport +, Race and Individual, the latter lets you select your desired engine, gearbox, damping and exhaust setting. 
It doesn't stop there, because both engine derivatives are also available with AMG Dynamics. A new piece of tech, it works with the ESP system (more of that later) to allow more measured and precise distribution of torque to the rear axle. An automated system, AMG claims it will react more quickly to a situation (which it has calculated) than the driver can. 
> Audi RS4 Avant review – verdict, specs and prices
Naturally there is more than one setting for AMG Dynamics, too. Basic is for when you are in Slippery or Comfort mode. Advanced is activated when you select Sport and lowers the steering angle and yaw damping, allowing for the steering to be more responsive. Pro is connected to Sport +, sharpens the steering further still and claims to provide the driver with more assistance. Then there is Master, linked to the Race mode it allows a slip of oversteer and livens up the steering even further. To use Master you also need to slacken-off the ESP to ESP Sport mode or turn it off completely. 
Next it's AMG Traction Control. Introduced with the AMG GT R, this nine-stage system is only available on C63 S models. With ESP switched off the scale ranges from Level 1 for wet conditions and a high safety net all the way to Level 9 to allow the rear axle and standard electronic diff to dance around until its Michelin Super Sports have had enough. 
There's more, too. AMG Ride Control is standard and combines steel springs with adaptive dampers that can be configured as thus: Comfort, Sport and Sport+. And finally (stop cheering at the back), it gets dynamic engine mounts as standard.
Inside the changes are a little less comprehensive. There's a new 12.3-inch digital display for the instrument cluster and a 10.5-inch display for the infotainment system which includes access to AMG Track Pace – an on board data logger for you frustrated Lewis Hamiltons. There's also a refreshed AMG steering wheel featuring the touchpad controls first seen on an S-class. 
What's it like to drive?
Like a C63 S that's been through a very thorough once-over and freshen up. Its thunderous V8 still leaves you in no doubt that this is a supersaloon for those who enjoy their muscle cars served with an extra slice of aggression. Initially you put this down to the twin-turbocharged V8's aggressive soundtrack – even when you've left the drive mode in normal it delivers above and beyond both Audi's and BMW's six-cylinder turbocharged alternatives – but it doesn't take long to discover the latest AMG delivers across the board.
Benefiting from its inherent grunt advantage, as well as a throttle response and a willingness to rev that its six-cylinder rivals just can't match, only the naturally aspirated V8 that Lexus wedges into its RC F coupe is ahead of the C63 S in the throttle response stakes. But it's the free-revving nature of the AMG's 4-litre V8 that's most unexpected, with lag non-existent and responses on a par with some of the very best naturally aspirated engines of the past.
The new nine-speed MCT Speedshift gearbox is a huge contributory factor to the improvements felt from the V8. Naturally the evolutionary life cycle has resulted in shifts that are both sharper and quicker, that's a given. But the nine ratios (up from seven) within the casing feel better suited to the engine's characteristics, too. Unlike some of today's turbocharged V8s of a similar capacity, the AMG unit is happy to take a lower gear when rivals would prefer you to roll along on a wave of engine torque. And in the C63 this makes you feel more in control of the action, integral to every process of the drivetrain's performance.
A result of the C63 S's more focused nature is its harder-edged approach to dynamics. It's not harsh for the sake of it, every tight damper movement allowing for more commitment and a greater depth of connection between the fleshy bit behind the wheel and, well, the wheels themselves. On the car's international launch in Germany we came away with a fear that the billiard-table smooth test roads were masking a brittle ride and solid chassis. Thankfully that's not the case. Yes, a C63 S is firmer than the F80 M3 and Audi's RS4, but the pay-off is a far more naturally reacting car.
There's an alertness to the steering that's missing in its rivals, with the front tyres hooking up early and allowing the rear axle to provide the shove out of the corner. With AMG's nine-stage traction control (taken from the AMG GT R and a system that requires time to explore and experiment with to find your perfect set-up) the attitude and the angle the rear axle can take through and out of the corner is all down to you and how friendly you want to be with your local tyre fitter. Gratuitous oversteer aside, the new TC system does allow you to tailor the C63's dynamics to suit your preferred driving style, adding an additional layer of detail to its behaviour. It's one of those rare pieces of technology that adds more to the driving experience that it removes.
Price and rivals
Entry-point to AMG C63 ownership starts at £74,258 for the C63 S saloon, while the Coupe S (the UK's biggest seller) will set you back in the region of £80,000 – the more practical C63 S Estate will set you back from £75,458. All UK market C63s are now the hotter S variant, with more power and features such an electronically controlled limited slip differential fitted as standard.
Rivals come thick and fast from the Munich area. Audi's six-cylinder RS4 Avant costs £63,680, with its RS5 coupe and Sportback siblings both costing from £68,480, a body style AMG only offers as an SUV in the guise of the £72,325 GLC 63, or £74,815 GLC 63 Coupe. BMW has three body styles to rival AMG's four: the £74,755 M3 saloon and £76,055 M4 coupe.
Leaving Germany for a moment, there is also Lexus's rather splendid £63,240 RC F coupe, a leftfield choice but one with the most charismatic engine of the lot and an unexpectedly sweet chassis, too.