This week on evo – Pagani Huayra, BMW M2, Alpine and more
A look at the most exciting things from the world of evo this week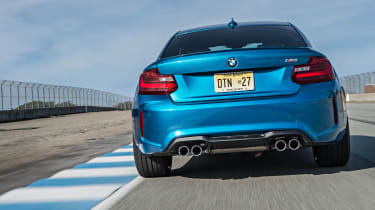 If you've not yet read our review of the new BMW M2, stop reading this sentence and scroll down the page – it's one of this year's big-hitters, and on first impressions it appears there's much to like.
We've driven the Pagani Huayra BC this week too, and seen Alpine's new sports car in the metal – the beautifully compact Vision concept, before the real thing is revealed later this year. Keep reading for this week's highlights.
Pagani Huayra BC review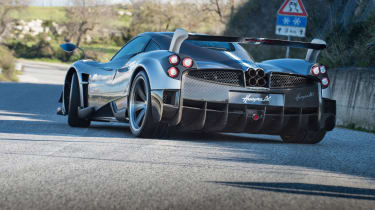 Think the Huayra isn't as exciting as the Zonda it replaced? If Pagani can produce a car to change your mind, it's the new Huayra BC, and Jethro Bovingdon has driven it.
The hypercar is named after the first ever Pagani customer, the late Benny Caiola, and the specification is a real tribute to him, with over 760bhp, stunning detailing and real agility.
The best hot hatchbacks of 2016
We've pulled together a list of our favourite hot hatchbacks from the class of 2016 – including the latest Ford Focus RS, the Peugeot 208 GTi by Peugeot Sport, and the Volkswagen Golf R.
There's a link to each of our full reviews too, should you feel the need to investigate further. It's not until you put them all together that you realise just how great the current crop really is.
Porsche 919 V4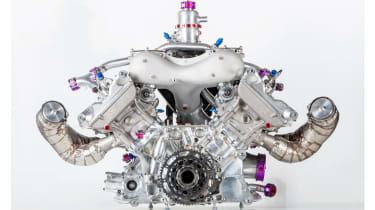 At a time when Porsche is reintroducing four-cylinder engines into its production cars – with the 718 Boxster and Cayman – it's reassuring to see they have the experience to make four-pots really work.
The 2-litre V4 from Porsche's Le Mans and WEC-winning 919 Hybrid is proof of that, and Porsche has released some beautifully detailed images of its champion power unit.
BMW M2 review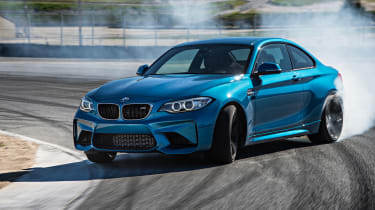 Along with the Focus RS, the new BMW M2 could be one of this year's most-anticipated cars. And the good news is that it's… well, rather good.
Jethro Bovingdon has been out to Laguna Seca to test the M2 and determine whether it'll offer everything the current M4 cannot. As ever though, it still awaits its real test: a bumpy British B-road.
Alpine Vision revealed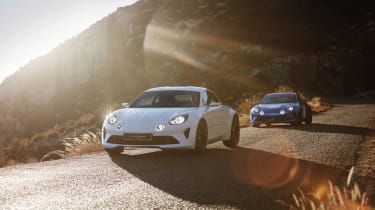 Renault has seen a gap in the market for a lightweight but highly-crafted sports car, to split the gap between cars like the Cayman and the stripped-down Alfa C and Lotus Exige.
The Alpine Vision – still a concept, but soon to be a production car – will fill that gap. We've seen it in the metal at the launch event in Monaco, and early signs are promising – it's compact, neatly-proportioned and has a classy cabin. We hope it's as good to drive as it is to look at.