How Toyota lost the 2016 Le Mans 24 Hours on the last lap
A simple connector between the turbocharger and intercooler brought Toyota's 2016 Le Mans dreams to a halt
Toyota Gazoo Racing has issued a statement confirming that a simple connector failure was all it took to bring car number 5 to a hault at the recent Le Mans 24 Hour race.
With less than ten minutes to go, Kazuki Nakajima, driving the final stint for the leading Toyota TS050 Hybrid racer, visibily slowed, clocking little more than 200kph along the Mulsanne straight.
By the time he reached the finish line – with only three minutes to go and the second-place Porsche of Romain Dumas, Neel Jani and Marc Lieb exiting the Ford Chicane – Nakajima had ground to a halt, in front of the Toyota pit box and thousands of fans in the grandstand.
According to the team, the cause was frustratingly simple but effectively devastating: a technical defect on a connector line between the turbocharger and intercooler failed, causing a loss of turbocharger control and a subsequent loss of power.
The team then modified the car's control settings allowing Nakajima to complete his final lap, but since the lap took more than the regulated six minutes, the car was not classified in the final standings.
Toyota is still investigating the root cause of the part failure, and has ruled out any connection to its previous engine issues at the Spa round of the World Endurance Championship earlier in the year.
It will leave the team wondering what exactly they must do to improve their luck at Le Mans, following its leading car's failure after nine hours in 2014 and Toyota's tyre blowouts in 1999, which prevented any challenge to BMW.
There's little doubt the team will return though. 'We do not compete without knowing the feeling of loss' said Akio Toyoda, president of Toyota Motor Corporation.
'Having tasted the true bitterness of losing, we will return to the World Endurance Championship arena next year, and we will return to compete in the battle that is the 24 Hours of Le Mans. For our quest to build ever-better cars… For this, we will certainly come back to the roads of Le Mans.'
Partnership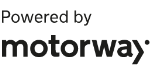 Need to sell your car?
Find your best offer from over 5,000+ dealers. It's that easy.
The next round of the 2016 World Endurance Championship, the 6 Hours of Nurburgring, takes place on July 24. The Porsche trio of Lieb, Jani and Dumas currently lead the standings, having won at the opening round in Silverstone, and in Le Mans, and having finished second at Spa.