This week on evo - AMG-fest, new Audi TT RS driven
A look at the most exciting things from the world of evo this week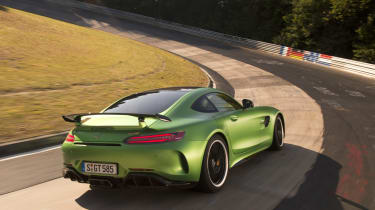 There's a distinctly German theme, and even more specifically an AMG theme to this week's stories. At the start of the week we got our first taste of the Mercedes-AMG E43 in both saloon and estate form, and towards the end it was two versions of the AMG GT that stole our attention.
You can read about all three below, as well as checking out Henry Catchpole's review of the five-cylinder, Cayman-baiting Audi TT RS, and a concept Ariel Atom that uses ground effect.
Audi TT RS review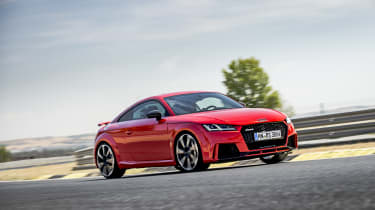 The old Audi TT RS sounded great but never much felt like a sports car. But the latest generation of TT feels distinctly sharper than the old car, so where does that leave the most exotic version of the new car?
It's fantastically quick, for one - all-wheel drive, a compact body and 394bhp sees to that. But is it as entertaining to drive as a Cayman, and should you put one on your driveway? Read our review to find out.
Mercedes-AMG E43 4Matic driven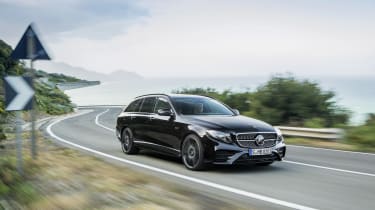 Less exciting than a new TT RS perhaps, but the new AMG E43 4Matic is a handsome way of combining luxury, practicality and performance.
We've had our first taste in saloon and estate forms. It's actually 2bhp more potent than the Audi above, albeit a great deal heavier. The concern though is whether it feels like a proper AMG...
Ground effect in an Atom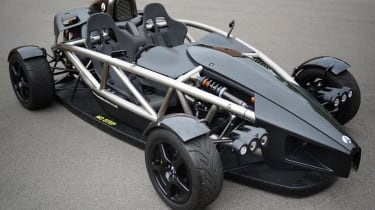 The Ariel Atom is not a car that feels like it needs ground effect, but that's exactly what the small British sports car maker has given the Ariel Aero-P Atom concept.
It's ground effect of the advanced kind too, with classic F1-style rubber skirts around the car and fans to suck the car to the surface. Find out why Ariel has created the concept here.
Mercedes-AMG GT R passenger ride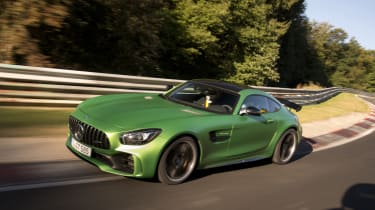 The Mercedes-AMG GT R is AMG's take on a Porsche GT3 RS competitor. In our view, that should mean a car that puts the emphasis entirely on the driving experience, but a Nurburgring lap time is never far away.
We've taken a passenger ride around the 'Ring with test driver Thomas Jäger. While that only gives us limited insight at the moment, it's certainly whet our appetite for the eventual R vs RS group test.
Drop-top AMG GT
While no AMG GT is a sedate way to travel, the new AMG GT Roadster and GT C Roadster are undoubtedly slightly more relaxed than the manic green GT R.
Changes to the cars from their coupe equivalents are actually slightly greater than you'd expect, including extra power to offset the extra weight. You can read all about them here.