McLaren Mega Test – only in the new issue of evo
Every McLaren road car driven PLUS P1 GTR track test
Every McLaren road car (£17,000,000 worth) gathered together for the ultimate test. A McLaren Mega Test if you will. The heights reached by Woking's most famous carmaker in such a relatively short period of time - originally formed in 1989 for the F1, rebooted in time for the MP4-12C's launch in 2011 – are not to be overlooked.
In 2009 the first 12C concept was shown and less than a decade later there's a McLaren road car for every supercar owner's tastes, from a super sports car with the performance to match a P1 to a GT car. And then there are the ultimates. The P1 is a remarkable achievement as a road car, its GTR big brother the ultimate in everything McLaren has learnt to date.
And what about the specials? The longtail and LM F1s, the SLR McLaren Edition (the SLR Woking really wanted to make), the MSO specials that allow customers to indulge their imagination; McLaren has developed it all. And in the new issue of evo, on sale Wednesday 5 October we have gathered them together in one place, driven them on road and track and suckered our timing gear to a few of them, too. You won't read a more comprehensive verdict on McLaren's remarkable journey.
If you'd like to see how evo and McLaren got all these incredible cars together, take a look here for a behind the scenes video on the feature.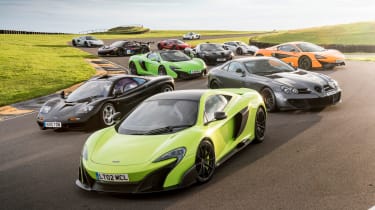 You'll find much more than nearly £20m-worth of McLarens in the new issue. Richard Meaden has track tested Ferrari's 488 GTB, Henry Catchpole has driven the iconic Lamborghini Silhouette while Jethro Bovingdon has been on track with BMW's M6 GT3 race car.
We've also tested Fiat's new 124 Spyder against its brother from another mother, Mazda's MX-5, and while driving Audi's new TT RS we look back at 40 years of five-cylinder engines.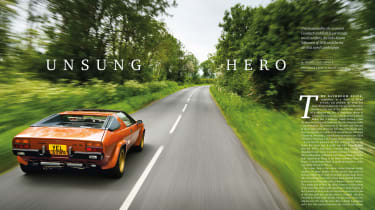 New cars driven this month also include Infiniti's answer to BMW's 4 Series - the Q60S, Noble's M600 Speedster, Audi's entry level R8 V10, Mercedes-AMG SL63, Mountune's Focus RS M380, and we've pitted the new Mercedes-AMG C43 estate against BMW's new 340i Touring.
If it's something used you're after, evo Market takes a look at the Group A icons of the 1980s and 90s, pits 997 against Aston Martin V8 against Maserati 4200 GT, guides you through the buying process for Renaultsport's Megane III and Model Focus takes a look at Jaguar's XKR.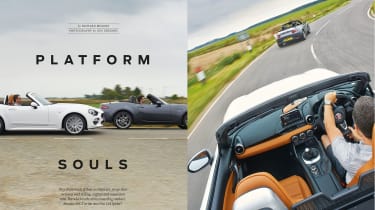 Is there anything else? Of course there is. We've a first look at Renault's Trezor concept, Fast Fleet, Richard Porter, Dario Franchitti and Darren Cox and Art of Speed. In short, the new issue of evo has something for everyone – on sale Wednesday 5 October 2016.