On 5 May, the 2018/19 'Super Season' of the FIA World Endurance Championship kicked-off with the Total 6 Hours of Spa-Francorchamps. The 14-month-long season will take manufacturer works teams, privateers and specialist outfits to eight races, across three continents, as they contest a trio of classes.
The 2018/19 race schedule includes two visits to Le Mans and two to Spa as the WEC transitions to a new fixed calendar for 2020, which will run from October to its finale at the Le Mans 24 Hours in June.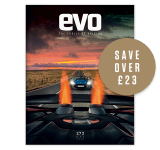 Subscribe to evo magazine
Subscribe today to have every issue of evo delivered straight to you. You'll SAVE 39% on the shop price, and get evo for its original cover price for a whole year!
> Total 6 Hours of Spa-Francorchamps race report
Below we take a look at the 2018/19 WEC Super Season in detail, exploring the prominent driver and manufacturer entries, running down the various classes, and seeing where the calendar will take the WEC grid in this unique season. Also, we'll regularly update this page in the wake of race weekends to bring you the latest news emerging from the WEC grid.
The WEC classes
LMP1
The WEC's halo class consists of two entry types, manufacturer and independent, each adhering to different technical regulations. Factory works teams are required to field prototypes running hybrid powertrains, while independents have the additional choice of sole internal combustion power, too. Petrol or diesel cars are permitted in both subclasses.
It all means that we could see a diverse range of powertrains giving rise to possible performance disparities on the LMP1 gird.  To meditate this, the FIA has a number of tools and rules at its disposal, mostly revolving around fuel consumption, to bring about (some) competitive parity.
LMP cars aren't tied to any road-going counterparts, rather they act as technological test beds for the teams involved. This year however, Toyota is the only manufacturer contesting the class with a works team.
LMP2
Reserved for privateer teams that are independent of manufacturers and/or engine suppliers, LMP2 sits one rung down from LMP1 in the WEC hierarchy. Reliability, safety and low maintenance costs are prime objectives of the class, which acts as stepping stone to LMP1 for both teams and drivers.
The sale price for a car is capped at €483,000, however that excludes the homologated electronic equipment and an engine. Talking of which, power comes from a mid-mounted 4.2-litre V8 – free of any electronic assistance and pushing out 600bhp.
GTE
Like LMP1 this class features two distinct subclasses: PRO and AM. The two denominations refer to the drivers and stand for 'Professinal' and 'Ameteur' respectively. Pro entry is open to factory works outfits and independent teams, and demands a professional diver line-up, whereas AM teams run a car that's at least a year old driven by a mix of professional and amateur drivers.
Stricter technical regulations (than LMP) ensure an obvious tie remains between the GTE cars and the roads cars upon which they're based. Not only do the motorsport-readied versions retain the same basic appearance of their road-going relatives, they also keep much of the stock hardware, too. That said, there's still plenty of scope for modification as evidenced by Porsche, whose 911 RSR is mid-engined rather than rear-engined, like the road car.
The GTE Pro class is likely to be the one to watch in the WEC Super Season with five manufacturer-backed teams now competing following BMW's return to the WEC. The German marque joins Ford, Ferrari, Porsche and Aston Martin Racing, which is entering its all-new Vantage GTE.
The Calendar
The 'Super Season' billing is applied with good reason: repeat rounds of the 6 Hours of Spa-Francorchamps and 24 Hours of Le Mans feature on the calendar which comprises eight rounds in total.
> 2018 Formula 1 season preview
Before any point scoring action gets underway, however, the WEC circus heads to Circuit Paul Ricard on April 6 and 7 2018 for the season prologue. Offering 30 hours worth of non-step testing, it will allow teams to carry out full race simulations and size-up the competition for the first time ahead of the new season.
The season kicks off with the Total 6 Hours of Spa-Francorchamps on Saturday 5 May, after which the WEC grid heads to France for the 24 Hours of Le Mans on June 6/7, before the the 6 Hours of Silverstone wraps up the first leg of European rounds.
Two months later the teams will resurface in Asia for the 6 Hours of Fuji on October 21, followed by the 6 Hours of Shanghai on November 18 to round off 2018's action. The season resumes in 2019 with the gruelling, 1000 miles of Sebring on March 16/17.
Subsequently, the teams will return to Europe for the second Total 6 Hours of Spa-Francorchamps on May 4 ahead of the season finale at Le Mans on June 15.
| | |
| --- | --- |
| Event | Dates |
| Prologue | 6/7 April, 2018 |
| Total 6 Hours of Spa-Francorchamps | 5 May, 2018 |
| 24 Hours of Le Mans  | 16-17 June, 2018 |
| 6 Hours of Silverstone | 19 August, 2018 |
| 6 Hours of Fuji | 14 October, 2018 |
| 6 Hours of Shanghai | 18 November, 2018 |
| 1000 Miles of Sebring | 15 March, 2019 |
| 6 Hours of Spa-Francorchamps | 4 May, 2019 |
| 24 Hours of Le Mans | 15-16 June, 2019 |
Drivers
As usual the driver entry list makes for impressive reading: F1 drivers past and present, serial Le Mans winners and touring car legends will line up up side-by-side on the grid. Fernando Alonso headlines the Formula 1 contingent, joining Kamui Kobayashi at Toyota Gazoo Racing for a select few races. Darren Turner returns looking to complete a hatrick of Le Mans victories in the new Aston Martin Racing Vantage GTE, having claimed the spoils last year, while Andy Priax will be hoping to go one better than his effort in 2017 and drive his Ford GT GTE to first place.
We'll be updating this page with race reviews, images and news on the WEC season as it develops so bookmark it now...