Treating cars as investments comes with a price of its own, reckons Meaden
'We're blinding ourselves to quirky or characterful cars that are genuinely affordable'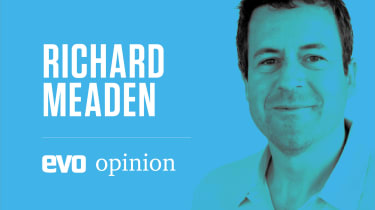 Perhaps because we've all found ourselves kicking around with time on our hands and looking for any excuse to escape the here and now, I've noticed that conversations have turned to ruefully reflecting upon the cars we should have bought, or worse, never have sold. 
Ah yes, the ones that got away. A game best played with the benefit of hindsight and a pint of beer to cry into, the painful litany of golden opportunities missed is a reliable and bottomless source of sob stories. So far as I can tell the only solace to be drawn from this trend is that we're all in the same boat. Anyone who has owned a few interesting cars over the years – or simply spends their time trawling the online classifieds – has the same feelings of regret gnawing away inside them.
Largely because I'm able to scratch many four-wheeled itches in the name of work, I've not owned a string of cars. Even so, I could make a strong case for wishing I hadn't sold most of them, whether it was the souped-up Mini I spent all my cash on in my youth, the ultra-lightweight Fireblade-engined Caterham I commissioned as a reward to myself when Dennis Publishing bought its stake in evo, the Krypton Green S2 Lotus Exige I bought as a 'sensible' car to replace it, or the gorgeous '67 stepnose Alfa Giulia Sprint GT I sold to pay for architect fees. The less said about the L322 Range Rover the better… 
> 'Electric cars may herald the sound of silence, but that brings with it a unique advantage'
With the exception of the Alfa, none have appreciated in value, so it's not a case of wishing I'd kept them because I'd now be sitting on a small fortune. It's simply because I loved them then and I'd love them now. 
If I'm honest, I don't like the way attitudes have shifted from 'enthusiast' cars being things you buy to enjoy and expect to lose money on when the time comes to sell, to being 'collector' cars you buy with the expectation of making money. I can't recall when this became the norm, but now this mindset is well established, engaging in the formerly innocent activity of browsing Car & Classic or Bring a Trailer now feels like we're stock traders prowling the FTSE 100.
This probably sounds rich coming from someone who bought a 964 RS for £30k, but believe me when I say that its transition from plaything to pension plan comes with its own – admittedly First World – problems. If it hadn't been something I'd yearned to own for years I'd never have stretched myself to afford to buy it. The satisfaction of finally getting the only 911 RS I could remotely afford – even though it was the least loved at the time – was more than enough to justify the years of monthly loan repayments.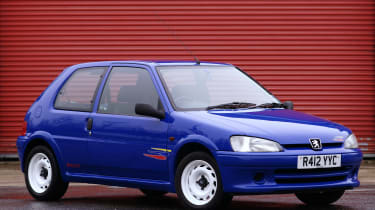 I think the thing I dislike the most about our collective attitudinal shift is that in focusing on so-called 'investment' cars, we're blinding ourselves to the quirky, characterful or simply overlooked cars that are genuinely affordable. What's more, because they are also likely to be good to drive and very much of their time, if you keep them long enough they will almost certainly look after you. Not in a sell-up and retire kind of way, but enough to make you feel a little better about your long-term ownership costs.
One example of this I can offer is my S2 106 Rallye. £2750 was strong money back in the winter of 2008 when I bought it (yes, I'm crap at haggling), but they're going for considerably more than that now, assuming you can find one for sale. At the time I felt a certain peer pressure to look for an S1, but they were more money and usually riddled with rust. Because the S2 was a less desirable outlier it was cheaper, but it's now just beginning to enjoy its day in the sun.
So what would I buy today if I had a modest amount of spare cash? Given that I'm always drawn towards Alfas, I'm pretty sure I'd end up with a 3.0 GTV, which would doubtless test my patience, but offers plenty of Italian exoticism for £10k. Similarly I'm often drawn towards something cool, comfy and French, so seeing decent C6s for circa £5-10k is horribly tempting. 
Feeling more sporty? An S1 Elise would be heavenly, but instead of fantasising about sinking £20k you don't have into one, why not spend £3-5k on a noughties Toyota MR2 that shares a great deal of the Lotus's ethos and abilities? Or if you're one of those who constantly bleats about ridiculous air-cooled 911 values, try removing the blinkers and look to an A310 or A610 Alpine for a rarer and arguably cooler rear-engined icon for a fraction of the money.
I suppose what I'm saying is its about time we rediscovered our innocence and engaged with buying interesting, entertaining and individual cars because they're our passion, not because we think they're poised to skyrocket in price. Follow your heart and you're sure to have some fun. Anything more is just a welcome bonus.