The cheap Porsche: an overambitious oxymoron, or the summit of ownership dreaming for many an evo reader? Either way, one thing is beyond doubt: this is a very different story to tell today compared with, say, just five years ago.
That's entirely because of the amazing growth in values experienced by the classic-Porsche market. Where once the used-Porsche buyer with up to £30,000 to spend would have enjoyed an almost limitless choice of variants, today a large chunk of that selection is simply off the menu – £30,000 no longer buys you an early, pre-'73 911 with chrome bumpers, or a rare Carrera 3.0. It won't even get you a ubiquitous 3.2 Carrera, and you'll struggle to buy that most hardy and for so long the entry-level used 911, the SC, built from 1978 to 1983.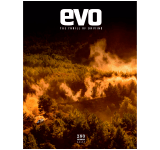 Subscribe to evo magazine
Subscribe today to have every issue of evo delivered straight to you. You'll SAVE 39% on the shop price, and get evo for its original cover price for a whole year!
As Roly Baldwin of Porsche sales and servicing specialist Eporsch says, 'Any air-cooled 911 below £30,000 will have a story attached. It might be a Cat C or D, it might need a lot of work, or it might be a 2.7-litre car from the 1970s [for so long the least desirable 911s of all]. They might be cars with 200,000 miles on the clock, or, if 964s, cheap Tiptronic or Cabriolet cars.'
In short, while it's not impossible to find air-cooled cars in this price bracket, you'll need to look very, very carefully at any potential purchase. Remember, a rotten, tired 911 is a very expensive restoration project.
So, if you do want a classic Porsche within budget, you're most likely to go for one of the front-engined, transaxle cars. The 924, 944, 968 and 928 have all been experiencing a growth in values recently, feeding off the back of 911 prices and the classic car boom in general.
Where once Porsche ownership via a 924 began for mere hundreds of pounds, now anything tidy will set you back a few thousand. The V8-engined 928 is in its own niche, and we'll look at this in a later issue. Meanwhile, there are plenty of 944s out there, from the simple charms of an eight-valve Lux to the highly rated 944 Turbo, the latter having quadrupled in value in some cases. It's hard to beat a good 944 S2, though, at £10,000-plus, or later Sport-spec 968s for £20,000.
It's worth bearing in mind that the majority of these cars have been worth very little for years, if not decades, and many will have been run on a tiny budget. A match-fit 944 is an inspiring car, but a tired one is very little fun at all.
> Birth of an icon: Porsche 924
Then there's the modern era of Porsche, 1996-2016: 20 years of drivers' cars with naturally aspirated, water-cooled flat-sixes and built in large numbers, too. There's a car for all budgets here, from an early 986 Boxster at £3500 to four-year-old 981 Boxsters that are just beginning to appear around £30,000. In between are the 911s, those terrific 996 and gen-one 997 Carreras.
We dealt with the latter in Model Focus last month. It's a brilliant car, a former eCoty winner in 'S' form, and still as handsome, useable and thrilling to drive as ever. However, it is also a car that's gained an unfortunate reputation for engine issues, and its general maintenance costs can rack up extremely quickly. Don't dismiss them, but do go into ownership with your eyes open.
Finding more favour now is the 996 Carrera, which if you've got  £10,000-20,000 is right in range. That's more than a little ironic, because the poor old 996 has spent many a year in the doldrums. Roly Baldwin again: 'They had their detractors when they were new, but engine problems are much rarer than people think. They're useable, quick, comfortable – a fantastic car.' 
You can still just buy a 996 Carrera for £10,000, but you'll need £15,000 for a really nice 3.4-litre manual coupe, and closer to £20,000 for a 3.6-litre gen-two. Meanwhile, the best 996 Carrera 4S examples can stretch to £30,000. 
The broadest range of possibilities materialises with the mid-engined cars: 986 Boxsters start at a few thousand pounds and rise in price by generation, and by variant, until at the £30,000 mark the first 981 Boxsters are beginning to appear. 987 Caymans, too, are very tempting, starting now at just over £10,000 for an early 2.7-litre car. 
Cheap Porsches: expert views
Roly Baldwin, Eporsch.co.uk
'The growth in values of front-engined, transaxle cars and 911s such as the 996 is because of the vacuum created by the rise in air-cooled Porsche prices. People still want an old Porsche, so this is what's now available. You do need to be very careful with cars like the 944; the rust repairs can get very expensive. And we don't sell so many 997s. We'd never take one in without giving it a very, very close lookover first.
> evo 100 greatest driver's cars: Porsche 968
'There's something for everyone with the Boxster. A low-mileage early car can scrub up really well, but as the cars are so cheap, few spend the money on maintaining them. Engine failures are rarer than people think, and if it does let go you can always get a second-hand engine, but it's still easy to spend £4000 putting it right. The early Caymans are starting to show their age now, but they're still very desirable, with £10,000-15,000 your starting point.'
Michael Watkins, Cridfords.co.uk
'At just under £30,000 you'll be getting a fabulous 2.7-litre 981 Boxster. We've seen no faults with them at all so far and the car will look like it's just driven out of a Porsche showroom – except it'll sound better than the new one! 
'Many want the manual gearbox with these, but both 'boxes command similar money. If you do get a PDK make sure it has the Sport Chrono pack [for its sportier gearshift strategy], and if you want to drive using the paddles, get one with the Sport Design steering wheel [the standard PDK wheel has buttons]. 
'I'd also consider the specials at the end of gen-one 987 production: the Boxster RS60 and the Cayman S Sport. These are great cars, but hard to find. 
'I love the 986 Boxster S, too, especially the Anniversary models at £10,000-12,000. The challenge with all these cars is to find one owned by a real enthusiast.'
Joff Ward, Finlay Gorham Porsche
'Build quality took a drop between 996 and 997. We do buy the 3.6-litre 997 Carrera in when we can, as they're cracking cars and give less trouble than the 3.8 S. The trouble is, customers all want the S model, whatever we say.'
I bought one 
Simon Rowley: Porsche 911 Carrera (997.1)
'I loved the steering, the engine sound at high revs, the cross-country pace and the usability of my 997. The whole feeling of driving a 911 made me smile. It did feel almost too good at times – it was hard to exploit its full potential.'
Cheap Porsches: summary
The goalposts may have moved, but there's still an array of Porsches available for less than £30k. To whittle it down, it's probably wisest to consider budget first, then whether you want a metal roof or not, and also if you want a classic or something with modern performance. There are still plenty of classic Porsches within budget, just not the air-cooled staples of yore. Buy a good one and you'll be living with a legend; buy badly and it'll cost you. 
Otherwise, it's into the modern-classic or nearly new market. Many of the earlier water-cooled Porsches from the last 20 years are trapped between being just another old performance car and a classic, but they'll probably never be any cheaper, and they offer a driving experience quite different – in a good way – to Porsche's current offerings.