Porsche 911 petrol engines subject of internal emissions cheat device investigation
Porsche has begun an internal investigation into possible emissions defeat devices fitted to petrol engines in the 911 and Panamera.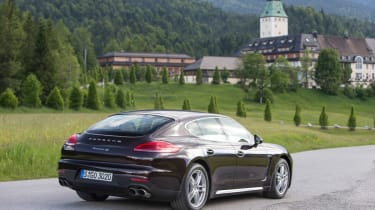 Porsche has opened up an internal investigation into alleged illegal software used in Porsche 911 and Panamera models built between 2008 and 2013. The investigation was proactively reported to Germany's Federal Motor Transport Authority (KBA) by Porsche themselves and is ongoing. 
The illicit software is alleged to illegally switch exhaust filters depending on the internal engine modes, similar in execution to the devices found in diesel engines supplied to Porsche by Audi. If proven, this adds to the long list of illegal conduct that has been making headlines since the VW emissions scandal first blew up in September of 2016. 
Since then, numerous criminal investigations into emission cheat devices have been undertaken by authorities across the world, but this is one of only a few found in a petrol engine, not to mention one that's being proactively investigated internally rather than covered up. In addition to Porsche's internal investigation, the KBA has also started its own investigation into Porsche's claim of internal misconduct. 
Porsche UK responded to the investigation stating: "Porsche is routinely and continuously reviewing technical and regulatory aspects of its vehicles. The company also conducts reviews of potential issues. This is an expression of a functioning system of internal control measures and our corporate culture.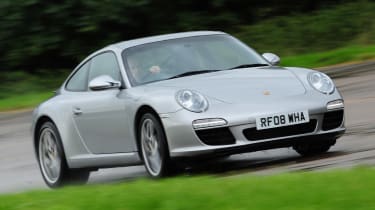 In such reviews, Porsche has identified topics that it has now – as in other instances – pro-actively brought to the attention of the regulators. These topics mainly relate to specific hardware and software used in certification testing. In certain cases such components may also have differed from parts used in series vehicles. 
Based on our current investigative results, these topics only relate to vehicles that were developed years ago. There is no evidence that vehicles from current production are affected.
Porsche is continuing its review and is coordinating closely with authorities."